What to expect at next month's WMS
October 2, 2023 | 10:17 am CDT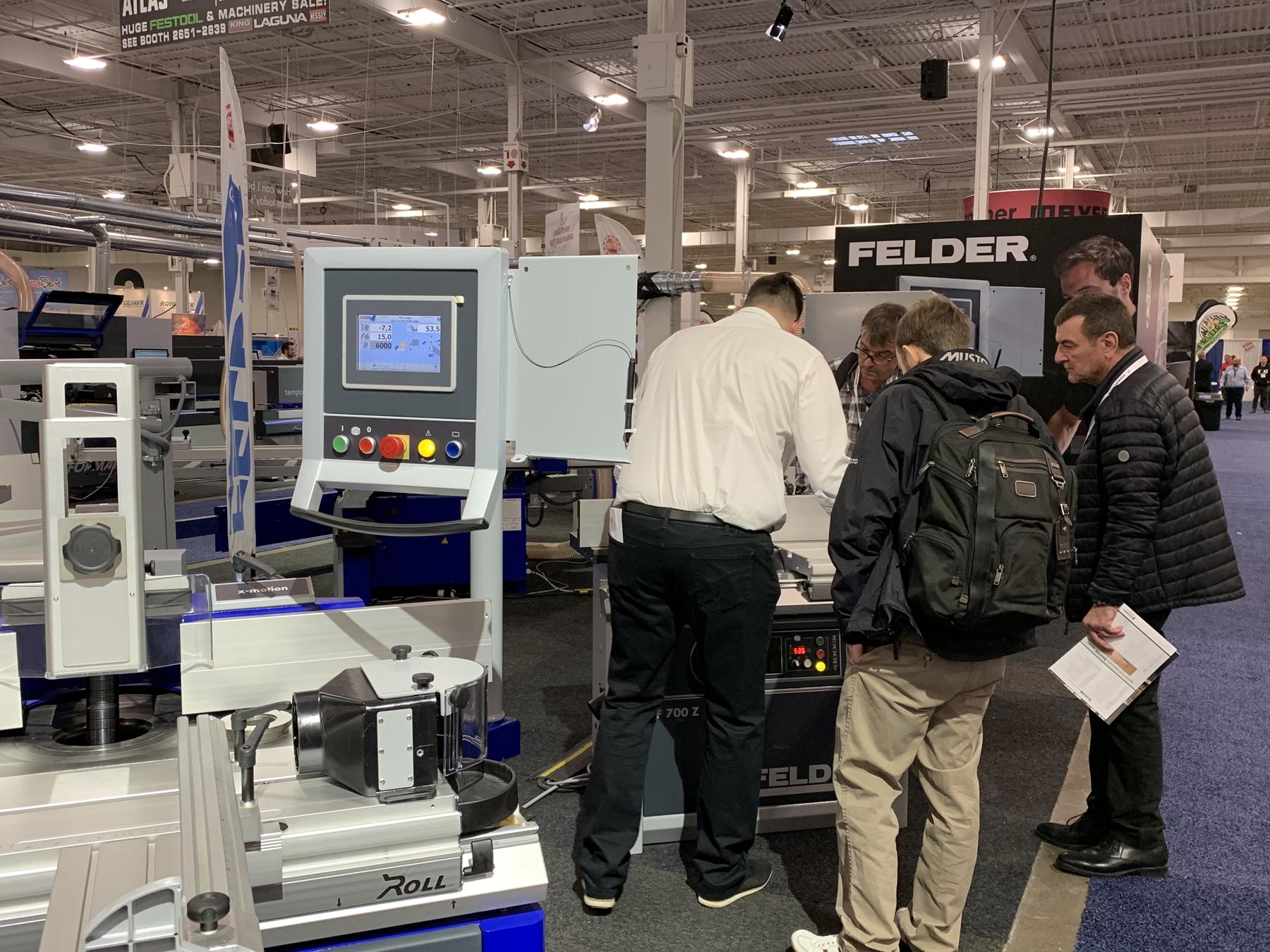 MISSISSAUGA, Ontario — Canada's largest display of industrial woodworking machinery and supplies kicks off November 2-4 at the International Centre.
The three-day event will feature more than 150 exhibitors displaying woodworking equipment, materials, hardware, software, supplies, and services. WMS returns for the first time since 2019 after being canceled due to the pandemic.
"There's great pent-up demand for the return of WMS," said Tim Fixmer, President and CEO of CCI Canada, owner of the event.  "Loads of innovations will be on display for the first time ever in Canada," Fixmer added.

Live machinery auction
WMS attendees can participate in a live machinery auction on the show floor on Friday, November 3 at 3 p.m. The WMS Live Auction in partnership with Boss Auctions, will allow attendees to participate at the show or online via the auction's website.  A professional auctioneer will conduct the auction of used, high-value woodworking machinery.
The auction will be held at the WMS Live Stage, adjacent to Taurus Craco's booth. Taurus Craco is the parent company of Boss Auctions. The auction will occupy 5,500 square feet of the WMS show floor. In addition to Taurus Craco's bid items, equipment, materials, and supplies from other WMS exhibitors will be offered at the auction on consignment.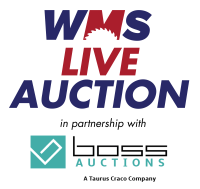 A portion of the proceeds will go to SkillsCanada.Skills/Compétences Canada. The organization was founded in 1989 as a national, not‐for‐profit that works with employers, educators, labour groups, and governments to promote skilled trade and technology careers among Canadian youth. Learn more at skillscompetencescanada.com.
The auction is a cooperative venture between Boss Auctions and the Woodworking Machinery & Supply Conference and Expo. Learn more about the WMS Live Auction in partnership with Boss Auctions
WMS Live
WMS Live is a free conference program right on the show floor. Each day of WMS Live will open with a keynote presentation including:

Thursday, Nov. 2 – "Investing in Robots; Incentivizing Employees" by Luke Elias, president of Muskoka Cabinet Co.

Friday Nov. 3 – "Digital Integration: Industry 4.0 Roadmaps for Cabinetry, Millwork, and Furniture Manufacturers" by Mark Corker, executive director, MTechHub and Mike Baker, CEO, Wood Manufacturing Cluster of Ontario.

Saturday, Nov. 4 – "Seriously Disruptive Digital Marketing Methods" by Darrell Keezer, CEO, Candybox Marketing 
Other WMS Live highlights include:
A panel discussion on "Troubleshooting Common Wood Project Miscues" featuring members of the Architectural Woodwork Manufacturers Association of Canada (AWMAC);

"Employee Recruitment & Retention," a joint presentation by the Canadian Kitchen Cabinet Association and Wood Manufacturing Council; and
Lessons learned for succeeding in the closet and storage market by a seasoned professional.

Sponsors and supporting trade oganizations
WMS sponsors include:
Grass Canada
Blum Canada
Marathon Hardware
Crows Nest Software
CabMaster Software
The event also has the support of leading trade organizations including:
Architectural Woodwork Manufacturers Association of Canada - Toronto Chapter
Canadian Kitchen Cabinet Association
Canadian Woodworking Machinery Distributors Association
Fenestration Canada
Toronto Chapter of the National Kitchen & Bath Association
Wood Manufacturing Council
Wood Manufacturing Cluster of Ontario
Leading trade media backing the show include Wood Industry, Woodworking Canada, and Woodworking Network.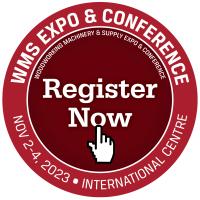 WMS is world-renowned as Canada's preeminent industrial woodworking event. For more than four decades, WMS has connected Canada's woodworking professionals with the world's most prominent machinery manufacturers and suppliers. Last held four years ago due to the Covid-19 pandemic, WMS 2019 attracted attendees from nine Canadian provinces and two territories.
In addition, WMS 2019 featured 75,000 square feet of exhibit space and more than 175 exhibitors. For more information and to register go to wmscanada.ca.
Have something to say? Share your thoughts with us in the comments below.