Guitar riffs with an Ikea tone
August 12, 2022 | 11:50 am CDT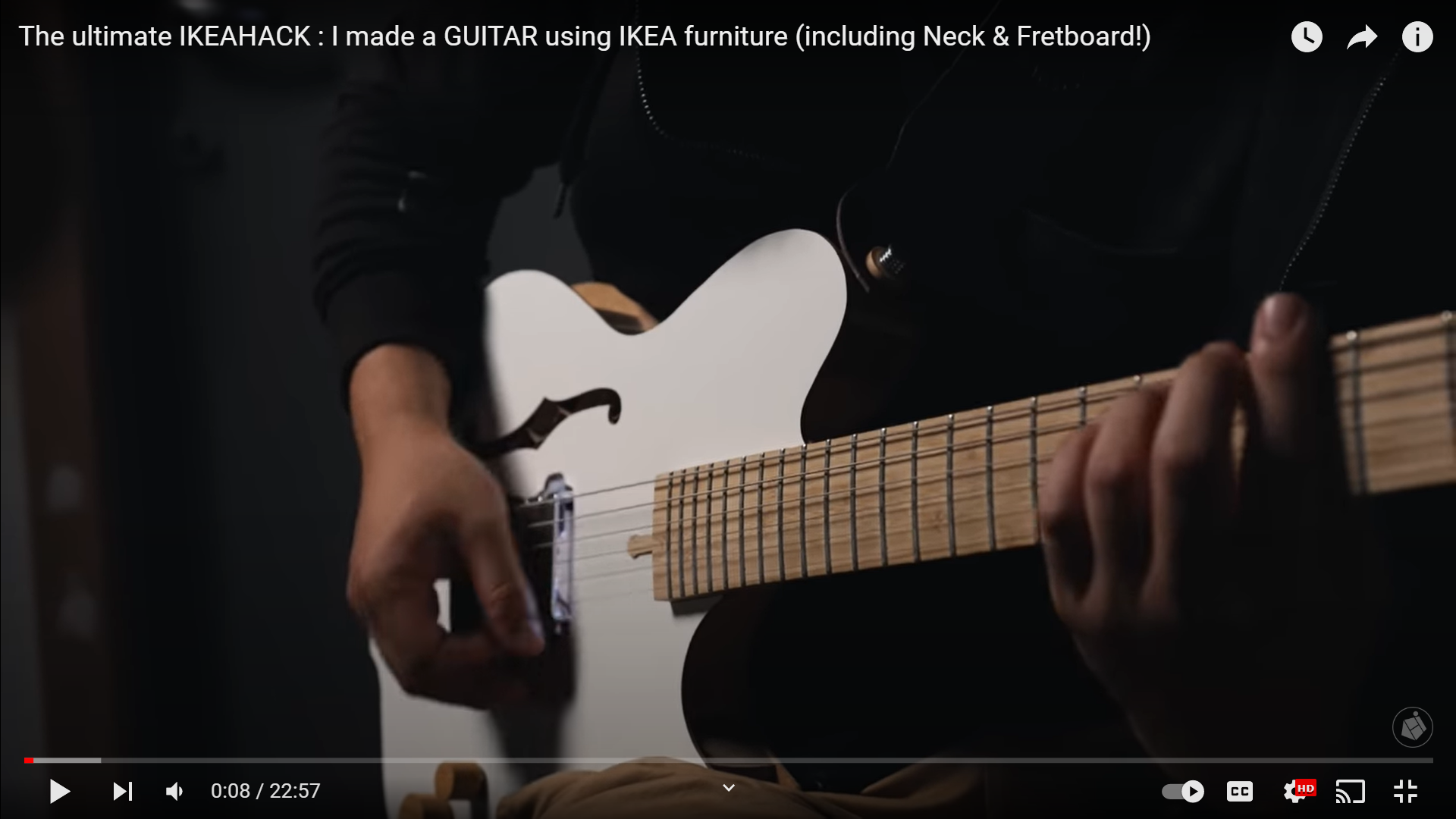 In this video, a guitar-making hobbyist from Holland, who goes by the name Bisous. turns his Ikea furniture  into a electric guitar. 
"This idea came to me while I was making a Brian May's Red Special replica," said Bisous, "while I was following the footsteps of Dr. May, like anyone who's ever made a Red Special I guess, I kept asking myself the following questions: "what the ....?", "how did he ...?", "wait a minute ...", "no way, that's brilliant!."
This is the how he answer those questions.
Here are some of the specs from the Ikea furntiure. He said that the pickup is the only thing that he bought for the build, I took the bridge from build VII (the wenge neckthrough), and the tuners from build XI (the ocean blue top), I had spare frets and electronic parts. So in the end the guitar only cost me the price of the pickup !
Neck : STUVA cot
Body: HENRIKSDAL chair, LACK shelf
Fretboard: MÅLERÅS picture ledge
Knobs: APTILIG chopping board
Jack output plate: LILANGEN door handle
Strap buttons: KALLAX insert knob
24 frets - Lace Alumitone pickup - Split coil push/push (turns on an LED when engaged)
Have something to say? Share your thoughts with us in the comments below.