Taylor Guitars revamps a guitar line with an all-Koa Lineup
June 21, 2022 | 8:57 pm CDT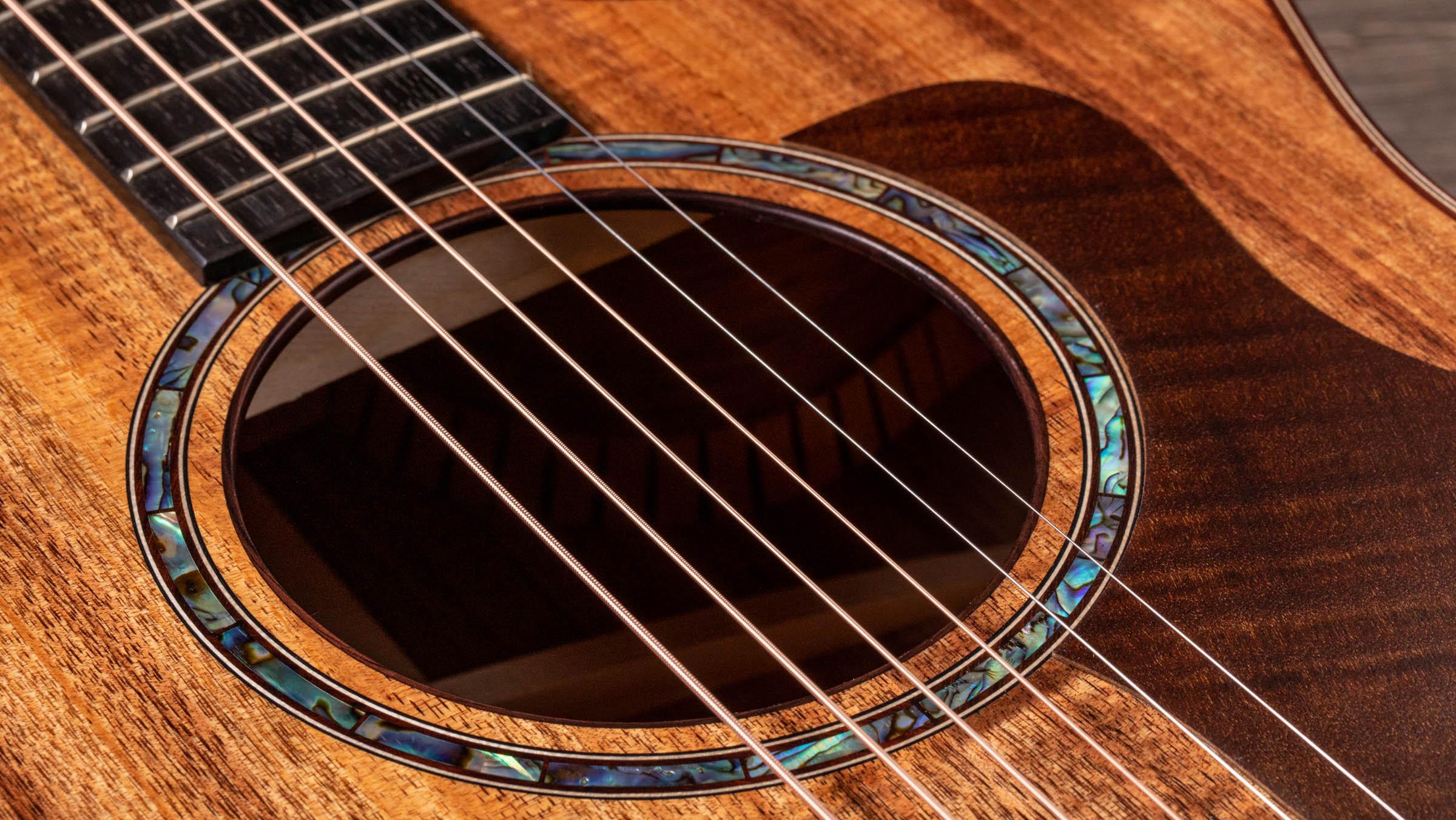 EL CAJON, Calif. –Taylor Guitars, a global builder of premium acoustic guitars, unveiled a sweeping change to its 700 Series, shifting from its longtime tonewood pairing of rosewood and spruce to all-Hawaiian-koa body construction. 
The new "Select-grade" Hawaiian koa guitars will replace Taylor's rosewood/spruce 700 Series models and feature an organic aesthetic and a new voicing for a livelier, punchier sound.
The reimagined series launches with two new guitar models: the Grand Auditorium 724ce and Grand Concert 722ce. According to the company, the new all-koa 700 Series brings a uniquely compelling koa personality to the line compared to Taylor's existing, highly-figured Koa Series, channeling a more organic aesthetic. 
The company uses Koa that is sustainably grown and harvested, which is not a new philosophy for the company. In 2020, for instance, the company Taylor Guitars launched its Urban Wood initiative by incorporating ash milled from community trees as the backs and sides of its Builders Edition 324ce guitar.
Earlier this year, Taylor Guitars was ranked No. 9 on Fast Company's 'most innovative list. It made the list largely based on the guitar maker's initiatives to incorporate sustainable materials into its products. That includes using locally salvaged urban ash.
The new guitars feature new "Select-grade" koa wood that boasts rich color variegation and straight grain structure. Taylor master builder Andy Powers designed the guitars with an ultra-thin matte finish and a modified back bracing pattern, a combination that minimizes the damping effect to produce a punchier, more vibrant, and player-reflective koa guitar. The two new models are available now at authorized Taylor dealers worldwide.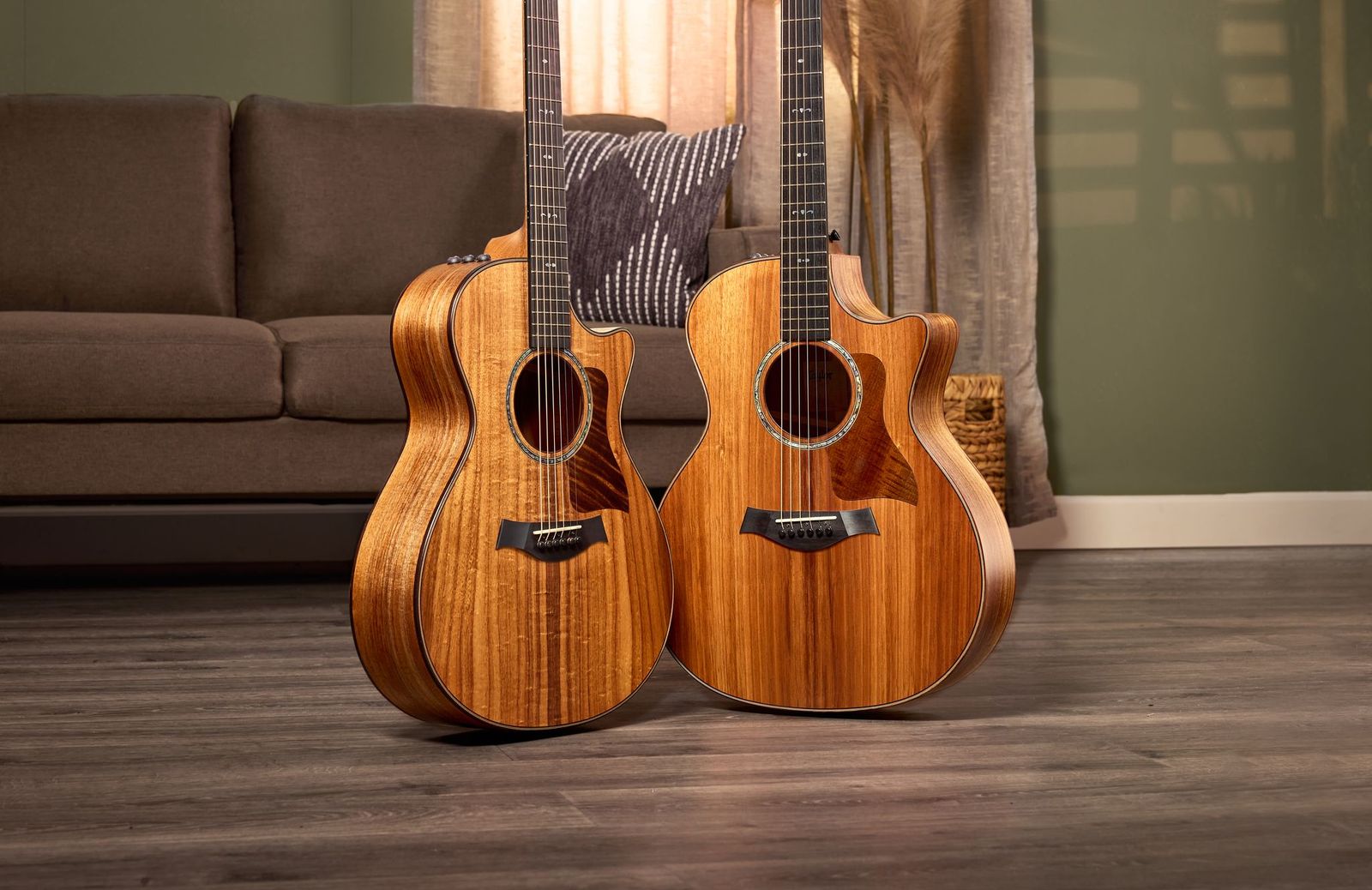 The new all-koa 700 Series builds upon Taylor's long history of using Hawaiian koa on guitars, dating back to the debut of its Koa Series in 1983, but intentionally offers a distinctive look, feel, and musical personality compared to the iconic, ultra-premium Koa Series.
"For almost 40 years, Taylor has built a reputation crafting beautifully figured Koa Series guitars," said Powers. "But a lot of fantastic-sounding koa wood comes from trees that don't have deeply figured grain."
Powers describes the sonic differences between the new 700 Series and Taylor's existing Koa Series using a coffee analogy: "If a Koa Series guitar is a perfectly prepared cappuccino, these new all-koa 700s would be more like a great pour-over coffee with well-roasted beans, presented in the most direct way possible for the purest koa experience. You get all the flavor, with minimal filtering."
The visually striking "Select-grade" sets of koa featured on the 700 Series come from trees that grow straighter and contain variegated hues and beautiful striping. Access to such color variety was made possible by Taylor's innovative Hawaii-based forest stewardship partnership with longtime supply partner Pacific Rim Tonewoods. 
Their joint venture, Siglo Tonewoods, works with large landowners in Hawaii through stewardship conservation contracts, which enable Siglo to harvest a select number of koa trees, and in return, Siglo invests the dollar-for-dollar value of that wood in improvement projects to restore native Hawaiian forests. Through this arrangement, Siglo has become more directly involved in the cutting of logs, resulting in the discovery of varieties with a richer palette of colors and visual character than previously encountered.
Rather than use the gloss finish of the Koa Series on the 700 Series, Powers opted for an ultra-thin, open-pore matte finish, which not only supports the organic visual aesthetic but also plays an important role in both the feel and sound of the guitars.
"I was thinking about these guitars from the outside in," said Powers. "With the ultra-thin finish, you can feel the actual wood texture, the grain structure, the pores. You'll also hear more of the tactile elements of your playing — more of your fingertips, a pick touching the strings, the subtle nuance of a guitarist's natural sound. I think of this as a player-reflective version of a koa guitar — you get more control over what you sound like."
Both the 724ce and 722ce showcase a new suite of decorative appointments focused on natural materials, including rosewood binding (including a bound soundhole), a paua shell/rosewood rosette, maple/rosewood top edge trim, and a dark-stained maple pickguard. The guitars also feature an understated new "Fountain" inlay motif in mother-of-pearl. The tuners are Taylor polished bronze.
The new koa 700s will replace the rosewood/spruce 700 Series models except the recently released Builder's Edition 717, which retains its rosewood/spruce tonewood pairing and other specifications. The koa 700s join a variety of existing koa wood guitars including the Koa Series, select 200 and 200 DLX Series models, GS Mini Koa, and Koa Baby Taylor guitars. The 724ce and 722ce both retail for $3,499 and include a Taylor Deluxe Hardshell Case.
Have something to say? Share your thoughts with us in the comments below.