Contract furniture maker HNI sales hit $2.2 billion
February 11, 2017 | 7:05 pm CST
MUSCATINE, Iowa - Business furniture manufacturer HNI Corporation (NYSE: HNI) reported $2.2 billion in revenue for 2016 net income of $86 million. Fourth quarter sales were $581 million and net income was $11 million, dampened by impairment charges and write downs. 
"We strategically repositioned and simplified our portfolio to increase profitability," said Stan Askren, HNI CEO. "We continued to significantly invest in our businesses to drive long-term profitable growth."
HNI recorded $10.5 million of restructuring costs and $9.3 million of transition costs in 2016 in conjunction with previously announced closures and structural realignments, of which $14.6 million was recognized in cost of goods sold. Another $5.8 million in charges came from impairment of goodwill and intangible charges related to a small office furniture business.
HNI recorded $4.4 million of accelerated depreciation from the charitable donation of a building, and recorded a $22.6 million non-cash loss on the sale of Artcobell, a K-12 education furniture company, which it expects to result in $5 million in improved operating profit in 2017. This sale was partially offset by a $2 million non-recurring gain on a litigation settlement.
HNI is listed as the eighth largest company on the 2016 FDMC 300
, the annual listing of the largest North American wood manufacturing firms. Major furniture brands include Allsteel, Gunlocke, HON, HNI International, Maxon, Paoli, Artcobell (now sold), HBF, Lamex, and bpergo. There are 10 manufacturing plants in Cedartown, GA; Mt. Pleasant, and Muscatine, IA; and in Wayland, NY.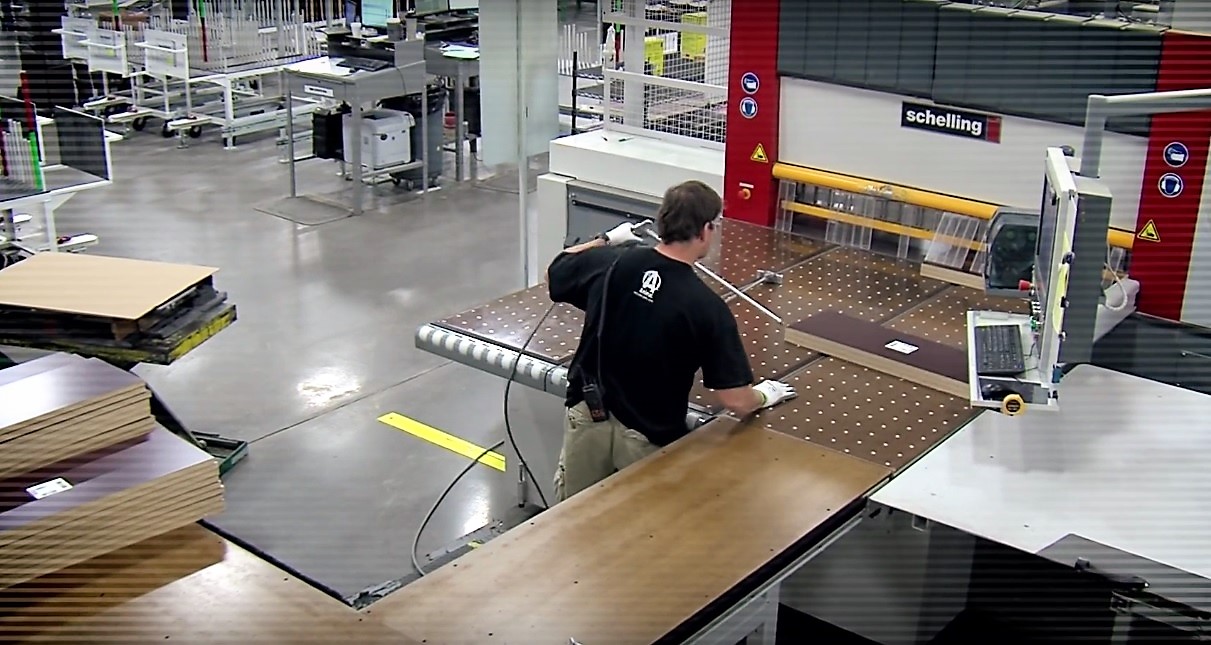 Have something to say? Share your thoughts with us in the comments below.