Chainsaw carving a Jack O'Lantern
October 28, 2022 | 9:14 am CDT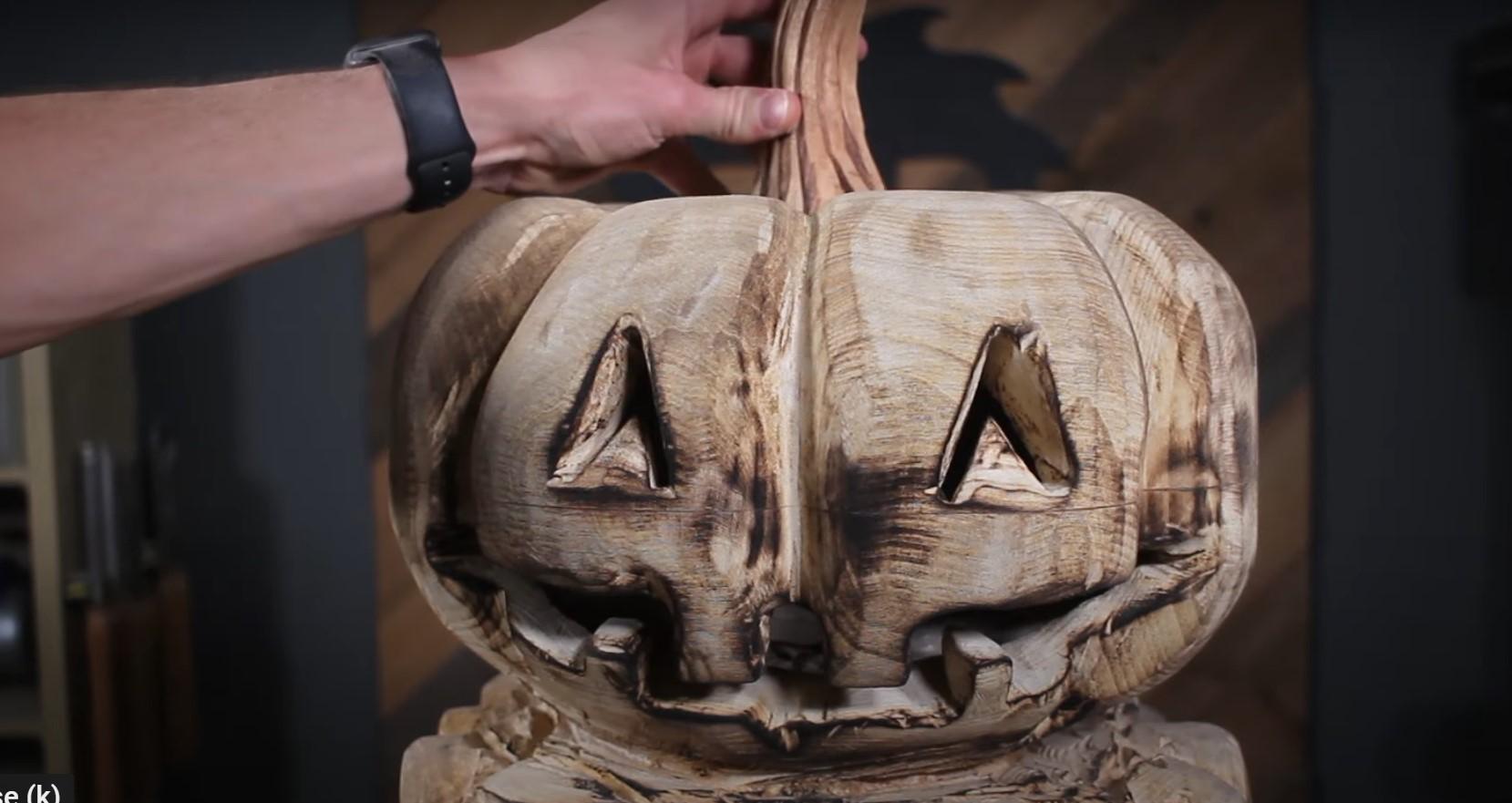 Why take the traditional path of carving a pumpkin into a Jack O'Lantern with a real pumpkin? Preston Miller presents a YouTube alternative using a chainsaw, a grinder, and the stump end of a log.
His Jack O'Lantern has all the features you're looking for. It has the classic Halloween pumpkin face. It has the stem on top. It even is electrified.
Watch how he does it, and maybe you'll try your own Halloween chainsaw massacre in your shop!
Have something to say? Share your thoughts with us in the comments below.