Video takes aim at automated grinding
January 5, 2023 | 1:33 pm CST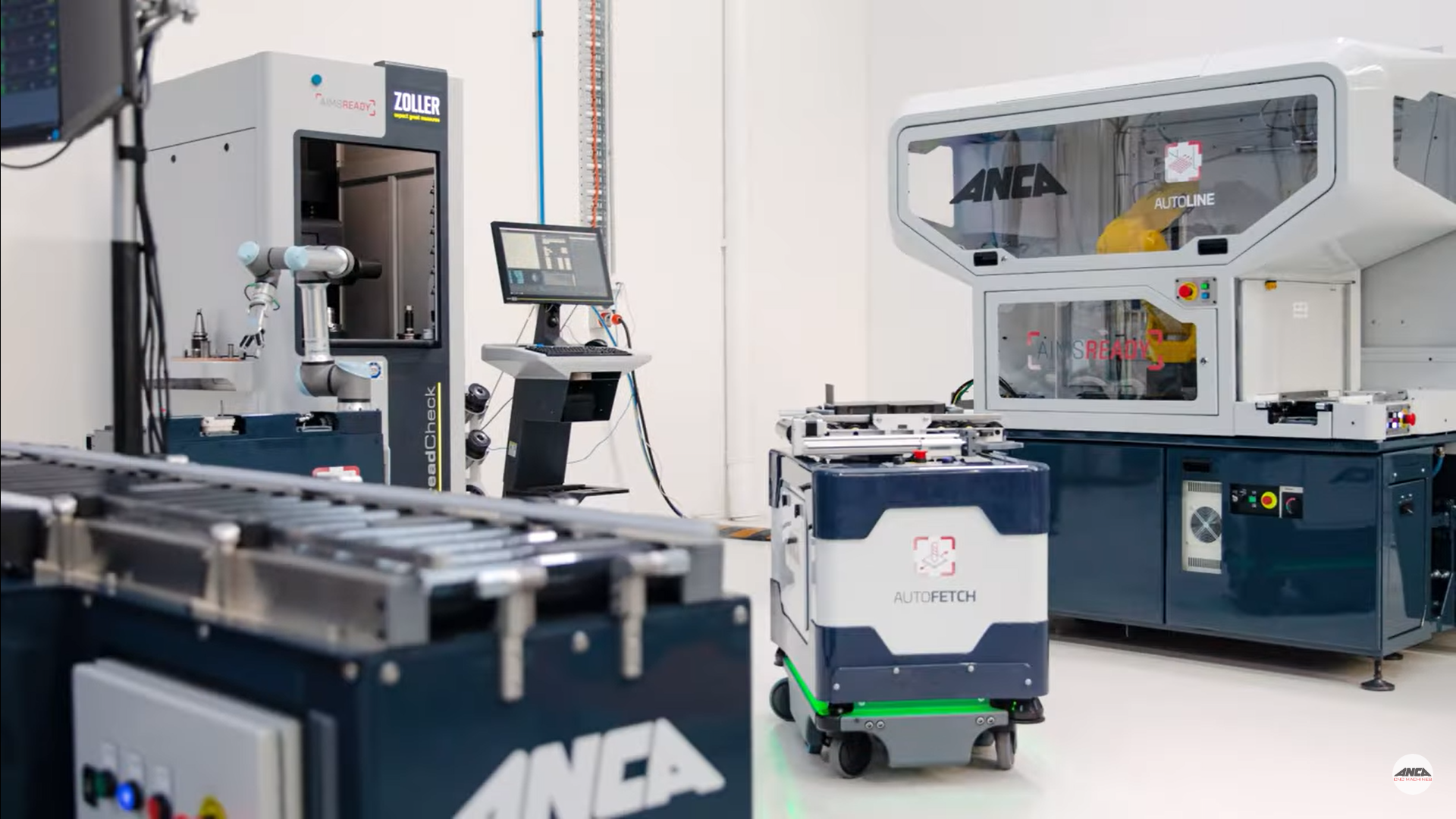 Connect, automate and create with ANCA's Integrated Manufacturing System (AIMS). AIMS is ANCA's holistic solution for connecting tool manufacturing steps for greater efficiency and quality. Integrated manufacturing delivers new levels of automation and data management.
With its flexible modular solutions, you can start small to think big, and find the best solutions for your manufacturing challenges. AIMS offers functionality that is adaptable to each factory's needs; from smaller scale, data-based options to the full AIMS setup across a series of machines with endless possibilities.
Central to any AIMS system is the AIMS Server that manages data flows between the elements of the AIMS system and established IT platforms, such as your ERP system. Building on this, customers can choose from a suite of "auto" solutions for reducing production costs, resolving labour challenges and integrating systems to improve product and process quality.
From transferring tools between operations with AutoFetch robot options; fully automated tool measurement and process compensation using AutoComp; and managing data via the AutoSet hub - AIMS delivers streamlined manufacturing, with connected tool production processes integrated to IT systems that takes tool production to the next level. Discover smart automation and connect tool production processes, for continuous improvement.
Learn more: https://www.anca.com/AIMS
Have something to say? Share your thoughts with us in the comments below.