Stiles' Manufacturing Solutions Series continues with digital technology in woodworking
October 7, 2020 | 10:14 am CDT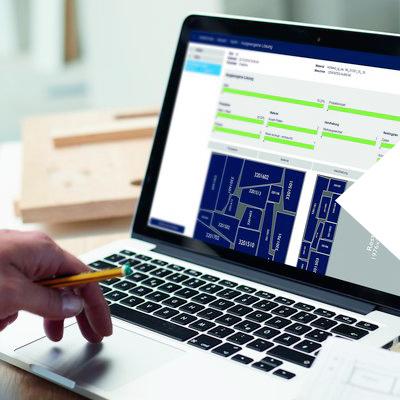 GRAND RAPIDS, Mich. -- The second episode of the Stiles Machinery digital Manufacturing Solutions Series aired live on October 5, and was designed to show manufacturers digital technology such as the cloud, automated part labeling and virtual customer experiences.
Manufacturers often assume that they are too small for digital technology, that there are too many options to choose from, and that they are too busy to implement something so vast and new.
In this episode, Stiles digital technology experts prove that software "isn't as scary or intimidating as manufacturers think."  After watching this episode, manufactures will understand how digital technology in a production facility increases efficiency, higher throughput, speed, and creates growth opportunities in new or current markets while delivering consistency and reducing errors.
In this episode, digital experts Omar Gonzalez, Alan Huffman, Alec Langridge and Ben Williams dive into the basics of digital systems and walk manufacturers through a variety of platforms and resources that can be implemented into a facility of any size.  
This episode is available for exclusive replay until Monday, October 12:
https://stiles.fyi/EpisodeTwoReplay
Over the next three weeks, a new episode of the Manufacturing Solutions Series will air every Monday at 11 a.m. EDT / 8:00 a.m. PDT. Complimentary registration for Stiles' remaining three episodes is available at http://stilesmss.com
CNC Spotlight – Monday, October 12
Surface Technologies -- Monday, October 19
Solid Wood -- Monday, October 26
Have something to say? Share your thoughts with us in the comments below.