Display maker ConceptWorks heeds call for Wow-factor designs
July 1, 2016 | 12:03 pm CDT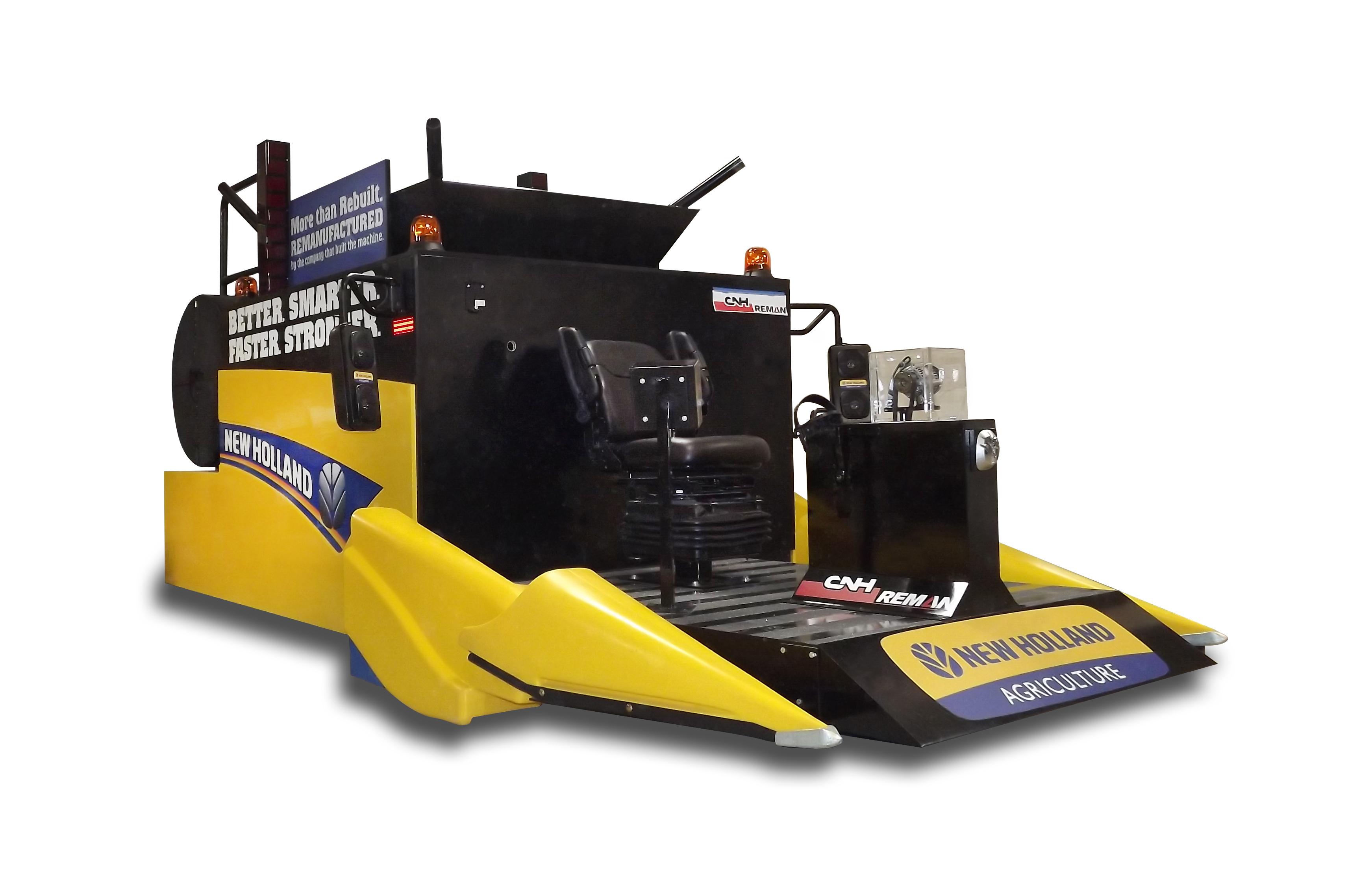 ConceptWorks lives up to its name. "We take a concept and turn it into reality," said company president Adam Schneider. He said the company concentrates on five pillars: technology, materials, quality, time frame and budget.
"We provide a highly technical solution that integrates a plethora of materials, that may or may not be wood, and we do so with an affinity for quality, under a very tight timeline, with a sensitivity to budget," he said.
"It boils down to service. We listen closely to what the customer wants, and then dictate that back to them. This is what we're going to do, the time frame and dollar amount. As long as we deliver what the customer expects, they are happy all the time."
About 50 percent of ConceptWorks' business is in retail displays, and the trade show sector would be about 20 percent, including everything from a 10 x 10 booth to a 60 x 100 trade show display, with all the work and details. Specialty architectural and design-based jobs account for another 10 to 15 percent of what they do. The final area is to design something from the ground up, which may be beyond any category.
The company has become more diversified. "We used to be only in the point-of-purchase sector, but we moved into health care, agricultural, retail, restaurant, and trade show displays," Schneider said. "We did product launches, product development, anything market-centric. We also can do residential, including custom kitchens and bars and specialty items, like wine cabinets."
The company started in 1984 as Sheboygan County Woodworking, and made curio cabinets and smaller point of purchase displays. A portion of the company is located in a former dairy farm (the main barn structure dates from about 1891) out in the country, with an Elkhart Lake, Wisconsin, address. It's also near the city of Sheboygan. The company has expanded here three times, the most recent being in October 2015, and has 20,000 feet of space here.
The old name suggested that they only worked with wood, and only in Sheboygan County. Both are not true, so the name was changed in 2006. ConceptWorks had only 12 people then, was down to 7 employees in 2009, and now is up to 42. How did they do this? Lean manufacturing, a focus on the customer, and offering many capabilities and diversification.
"There's very little that we say no to on our own terms," said Schneider, who can count how many jobs he's turned down. "Since October 1, 2004, I've said no to nine jobs. The due date was not realistic, price point was unreasonable, or the job wasn't physically possible."
"Sometimes we say no by saying, 'We can do that, but here's your price.'  It's time, quality and price-point.  Pick any two of those three, but you can't have all three."
What do customers want today? "Lately the theme has been bigger, more massive, more wow factor, more impressive, or 'I can't believe they did that,'" Schneider said. "We're seeing more reclaimed lumber and pallets being used. Let's apply something from an old life in a new context. That's been a theme recently."
Most jobs that come in are "blue sky" which can make it fun to design and fabricate. Some don't fit in a category. In trade show displays, making something people can experience, like a test drive, is a goal.
ConceptWorks has also adopted technology, including a lot of work in LED lighting.
"It's been a great catalyst," Schneider said. "We've tended to embrace any new technology. The electrical, touchpad locks, pop-up outlets, any new cutting edge, new-to-the-market products. We try to integrate technology wherever we can. We try to be as current and as cutting edge in our application as we can."
Prototypes and renderings
Jason Gudex is a partner in the business and responsible for a major portion of the design phase. He is focused on rapid prototyping, and creating renderings for the customer. He uses SolidWorks, and has two MakerBots to make prototypes.
Gudex can create designs for a 3D printer, produce a DXF file, or a photo-realistic rendering. He can also produce what amounts to a video, allowing the customer to virtually walk through a large trade show display. About half of the proposed jobs may include such a rendering.
"We've learned that the ability to render something is a great sales tool," Schneider said. "No longer do we rely on which adjective or creative phrase we use. Now you can see it with your own eyes and make that visual connection yourself. It's like putting a salesperson with the customer -- on their own time."
Also, when customers see this, there aren't as many changes during and later in the job.
SolidWorks is 3-D and easy to manipulate and change as details change. It is more common in machine design. Schneider said that Gudex is the best modeling individual, he can do it accurately and quickly, and knows the best way to approach a project.
All prints contain a template for material lengths and widths, including grain direction. The rendering and advanced design work can even help figure shipping weight.
One-piece flow in the shop
In the plant, a new Biesse Sektor 470 panel saw can cut 12 foot x 12 foot x 3-1/2 inches (thickness) of material. It has improved saw output by 240 percent. (Schneider has the exact figure.) It can cut a variety of materials with the proper tooling, such as acrylic, laminate, aluminum and even composites.
The large saw and dust collection system were divided from the rest of the plant floor to minimize dust elsewhere.
The shop emphasizes one-piece flow, from the panel saw to the new Laguna Smart Shop II CNC router, which is used for boring, slot cutting and profile routing, and the Biesse edgebander and Powermatic table saw. A large job board resembles a departure screen for a major airport.
They are using the Laguna CNC router more than Schneider anticipated. It is the first CNC router the company has owned. They were initially concerned about the cost, and also the space for the CNC machine.
"We were on the fence for a long time," he said. "Do we or don't we buy a CNC? And after we bought it, we were kicking ourselves. We should have had this years ago. There were so many projects we could use it for. It's performed much better than we thought it would and has paid for itself in less than a year.
"Once we got our heads around the ROI, and saw the expansion of the building coming together, it made sense to pull that trigger." 
The Biesse Spark 5.3 edgebander is also new here. "Edgebanders are finicky," Schneider said. "My advice to anyone buying an edgebander is to stay away from the used models. You get what you pay for. We had a used one and we jokingly called it Cybill, because it had multi personalities. The new one has been a gem for us."
In another area of the operation, experienced woodworkers concentrate on custom work. Custom projects during a recent visit included making a solid surface shell around a particleboard structure, and many small magnets mounted on a retail showroom display for removable products. Also, they were making a display with cedar on the outside of a post with a robust particleboard and metal interior, décor elements for a restaurant, and a large project for a VA hospital in Colorado including wardrobe lockers, counters, and nursing stations. Also coming are bamboo projects and concrete countertops here.
For finishing, they are using a Graco E-XP1 system to provide a very strong finish, using the same method for truck beds, outdoor projects, even a children's museum. A large open booth can be used to apply lacquer, enamels and urethanes, including various stains and finishes to make items look rustic, weathered or worn. Finishing only involves about 10 to 20 percent of their business.
Schneider's favorite phrase is: Improvise, adapt and overcome.
"We're built to go fast," he said. "We're kind of like a racehorse, we're always ready to go once that starting gate opens."
ConceptWorks is working with large manufacturing firms that have a fine attention to detail, hard deadlines, and very little direction for how to get there.  "Take what you learned from the conversation with them, and then feed it back to them. 'This is what I heard you say, this is what I believe you're after, and this is what we're going to do.' That will win 80 percent of the battle, by being proactive. Showcase what you're about to do, so there's no surprises."
Have something to say? Share your thoughts with us in the comments below.