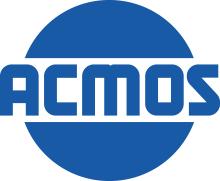 ACMOS is a worldwide leader in developing and manufacturing a wide range of high-quality release agents, table lubricants, glue release agents, separating agents, cleaning agents, as well as grinding coolants for the wood processing industry. Our portfolio includes tried and tested silicone-free products, that deliver when it comes to streamlining the production process, maintaining equipment, reducing scrap rates, saving on material costs, providing high quality products, and environmental protection. 
ACMOS products have been developed with as well as recommended and specified by leading OEMs and Adhesive companies. Our products offer support for a variety of applications, such as board production (particleboards, MDF, OSB, plywood), moulding/planing/cutting/sawing, veneer pressing, radio frequency gluing, edge banding, glued wood construction, impregnating resins (CPL & HPL), glue clamping, spray booths, cleaning and maintenance. 
Additionally, ACMOS products act against a variety of glues, adhesives, and binders , such as PVA, Hot Melts, Resorcinol, PUR, pMDI, Urea, Melamine, Phenolic, and similar resins. 
In addition to our standard products, we can also develop custom solutions for woodworking end users with special performance requirements. We can rely on our extensive know-how working with different woods, resins, and adhesives to develop and test new formulations in our dedicated lab.
Our hands-on technical support approach ensures our customers' success. We work with leading OEMs as well as independent distributors to also support smaller scale woodworking operations and hobbyists alike.