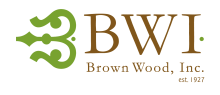 At Brown Wood Inc., we aim to be your single source American-Made custom wood components partner. Through our two distinctive brands, Made-To-Spec® and Designs of Distinction®, Brown Wood Inc. serves as an industry leading partner to manufacturers, retailers, distributors, engineers, architects and interior designers.
Rooted in America for over 90 years, Made-to-Spec by Brown Wood, Inc. offers a versatile range of custom wood parts & components. From handles to retail displays, custom solutions catering to every niche and need is our specialty while quality and character is our promise to you.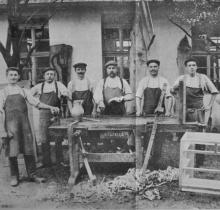 Founded in 1927 and FSC certified since 2001, Brown Wood offers cutting edge capabilities, a consultative approach, and a vast array of products to help each customers project realize it's greatest potential.
Whether you manufacture cabinetry, toys or tools, we have the production capabilities to help you go to market. We specialize in manufacturing custom wood parts and components to your exact specifications. If you are looking for durable unique wooden parts, Made-to-Spec is the custom wood parts manufacturer to meet your needs.
Our turnings capabilities are unmatched in the market: Diameters up to 24 inches and lengths up to 19 feet.
Markets we serve include Kitchen & Bath, Store Fixtures, Product Displays, Gifts & Premiums, Furniture, Hospitality, and Ad Specialty/Promotional Items.
Many wood providers only supply parts, without considering the big picture plan or time-frame. The result: you expend valuable time and resources just managing bids and logistics. Brown Wood is different. We work collaboratively with you, bringing our expertise and capabilities to add value to your projects. Flexibility defines our business.
From unfinished components, to fully assembled, finished and packaged goods, we are your partner in all aspects of wood products manufacturing. Call us at 800-328-5858 or contact us here for your custom quote requirements.