President of 84 Lumber honored as one of Western Pennsylvania's Outstanding CEOs
April 18, 2019 | 5:34 pm CDT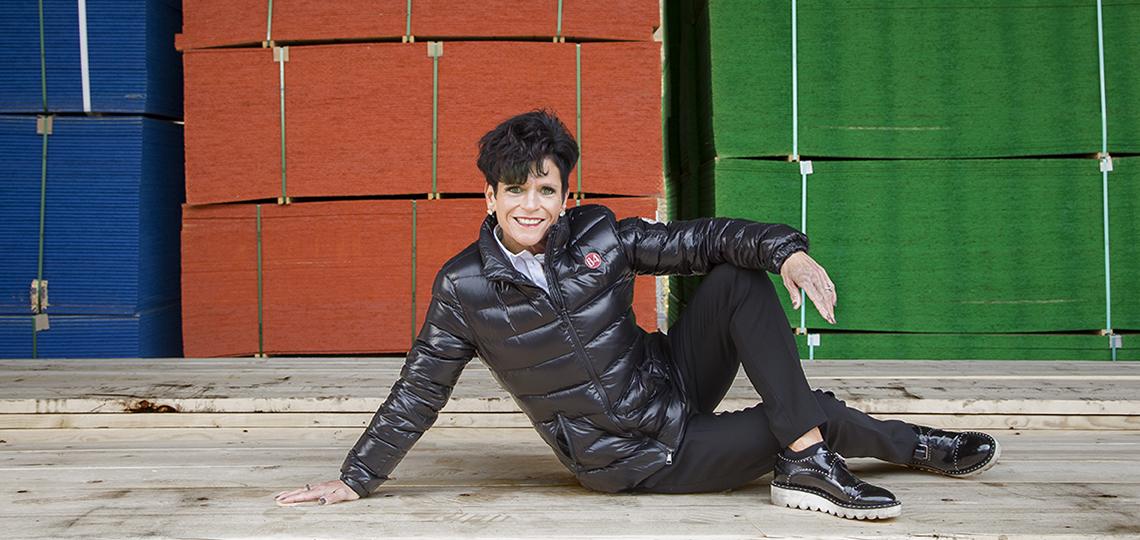 EIGHTY FOUR, PA. - Maggie Hardy Knox, president of 84 Lumber has been named a 2019 Fox Rothschild Outstanding CEO and Top Executive by the Pittsburgh Business Times. Hardy Knox is also owner of Nemacolin Woodlands, a 2,000 acre resort in the Laurel Highlands of Southwestern Pennsylvania.
In 1992, Hardy Knox assumed leadership of 84 Lumber from her father and company founder, Joe Hardy. Within a year of her ascension, after refocusing efforts on professional builders, she helped the business reach $1 billion in annual sales for the first time. Since then, Hardy Knox has made various strategic moves that have helped 84 Lumber grow beyond a traditional building materials supplier.
"We're always adapting," says Hardy Knox. "The reason we've been around for almost seven decades is because we pay attention to what customers need and make necessary changes to accommodate them. We're not a one-dimensional business."
Under her leadership, 84 Lumber has grown to operate more than 250 stores, component manufacturing plants, custom door shops, custom millwork shops, and engineered wood product (EWP) centers in 30 states. Since the hire of the company's first chief information officer in 2017, it has been undergoing a technological transformation, which is expected to increase efficiencies, improve processes, and enhance customer service.
Notably, 84 Lumber is a WBENC-certified National Women's Business Enterprise. The Women's Business Enterprise National Council (WBENC) - a leading advocate for women business owners and entrepreneurs - certifies women-owned businesses that are at least 51 percent owned, controlled, operated, and managed by women.
In addition to leading 84 Lumber, Hardy Knox also owns
Nemacolin Woodlands Resort
in Farmington, Pennsylvania, which was named one of the World's Most Luxurious Hotels in 2018 by Forbes. The luxury destination spot features the AAA Five-Diamond Falling Rock boutique hotel and the Five-Star, AAA Five-Diamond restaurant Lautrec.
Long recognized as a trailblazer in both in the building materials industry and in Southwestern Pennsylvania, Hardy Knox is also a recipient of the Women Builders Council's 2017 Champion Award, and was named as one of 25 Women of Distinction by the WBENC. She was also named to Forbes' List of America's 250 Best Mid-Size Employers for two years in a row.
At a reception held at the Westin Convention Center Hotel in Pittsburgh on April 17, Hardy Knox received her recognition as one of Western Pennsylvania's Outstanding CEOs along with 14 other honorees. The Pittsburgh Business Times reports that each honoree praises their employees rather than taking success for the successes of their respective organizations, thus providing a great example to the western Pennsylvania business community as well their teams.
"Receiving this award is truly an honor," says Hardy Knox. "My success really comes at the hands of my associates at 84 and Nemacolin. I take direction from them versus the other way around. It's because of them that both businesses are thriving, and for that I'm incredibly grateful."
Have something to say? Share your thoughts with us in the comments below.