Woodworking Network podcast goes live
January 17, 2020 | 3:26 pm CST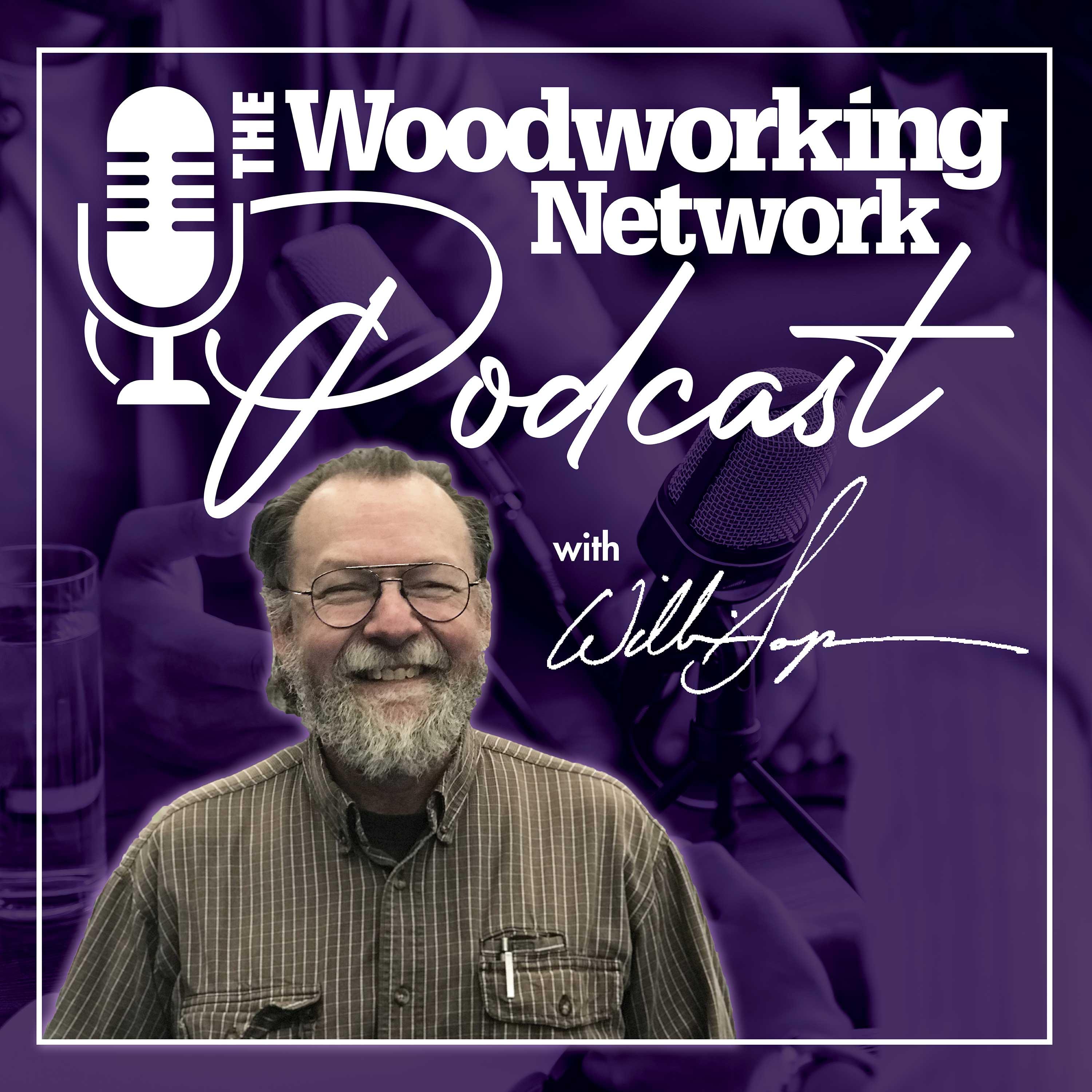 Woodworking Network has launched a new podcast series designed to explore the business of woodworking and what it takes to succeed.
Hosted by Will Sampson, editor of FDMC magazine, the podcast program features guests talking with Sampson about tips, techniques, and industry intelligence focused specifically on professional woodworking.
Episode 1 is titled "Working in the dark." Sampson sets the tone, talking about how so many woodworking business owners don't take advantage of information and opportunities that could help their businesses prosper. His guest is Amanda Conger, executive director of the Cabinet Makers Association. She and Sampson discuss information from the CMA's annual Benchmark Survey that paints a revealing picture of what today's small to medium size cabinet shops look like. The first episode is sponsored by Stiles Machinery.
Sampson says he has encountered more and more woodworkers who subscribe to podcasts, and he wanted to shape one specifically to meet their needs. "Lots of woodworkers listen to podcasts on their commute to and from the shop or on the drive to the job site and back," he said. "They don't necessarily have time for an hour-long talk or loosely organized interview. I want to create compact, high-value programs that take about 15 minutes and get you thinking."
Sampson will rely on his more than 25 years in the woodworking industry and as a "serial entrepreneur."
"Ever since I put myself through college with two businesses I started, I've been fascinated by the process of starting and running a business," he said. "Not all of my business ventures have been successful, but I've learned a lot along the way, and I've visited hundreds of woodworking businesses who also gave me more insights."
Sampson spent 20 years in the newspaper business, often covering business issues. A lifelong woodworker, he was editor of Fine Woodworking magazine before leaving to found WoodshopBusiness magazine specifically to share business information for woodworkers. When that publication was acquired by a new company, Sampson took over as editor of CabinetMaker magazine, which eventually became FDMC.
Along the way, he helped found the Cabinet Makers Association and ran a woodworking consulting business with Gero Sassenberg under the umbrella of CabinetMaker magazine. He also created the popular annual Pricing Survey, the only vehicle in the industry for comparing pricing on custom woodwork.
"I'm excited about what we can do with a podcast," he said. "I want to talk about things that can help change woodworking businesses for the better. We want to talk about automation, pricing, business management, sales and marketing, lean manufacturing, new innovations in technology, employee development, and whatever else the audience wants us to explore."
You can access the Woodworking Network Podcast at www.woodworkingnetwork.com/podcasts. The podcast is currently available on Google Play Music and soon will be available on most regular podcast channels. Initial plans are to post new podcasts twice a month.
You can listen to the first episode right now below.
Have something to say? Share your thoughts with us in the comments below.