Woodwork Manufacturing Specialist apprenticeship program created
August 13, 2019 | 4:31 pm CDT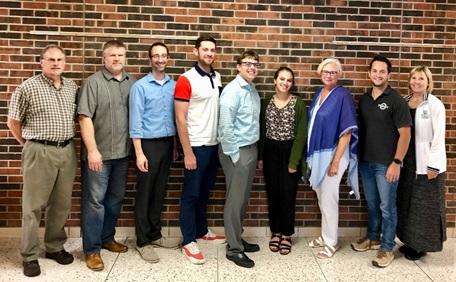 LIVONIA, Mich. -- A group of industry and education members from across the country met at Schoolcraft College Manufacturing and Technology department in Livonia to continue the process of drafting a framework for a new 21st century apprenticeship.
The apprenticeship was created to address the employment gap in woodworking and manufacturing industries through cross-training and upskilling new and existing employees in a combination of CAD, mechatronics, wood processing operations, coatings, estimating and project managing.
"Woodwork Manufacturing Specialist" is being developed with assistance from the Urban Institute in Washington D.C. and Workplace Intelligence Network (WIN) led by Kelly Victor-Burke of Burke Architectural Millwork. 
"Woodwork manufacturers need to attract workers who are flexible, innovative critical thinkers, willing to master a variety of skills necessary to become valued employees within their organization," Victor-Burke said.
"This apprenticeship would allow these employees to become leaders in their workplace. As well, this combination of highly sought after and in-demand technical skills will result in an employee earning a higher median rate of pay throughout their career, which will help with retention."
Woodwork educator Mark Smith described how innovative and unique the framework for the apprenticeship is because this it utilizes a "Competency-Based Occupational Framework (CBOF)."
"Old, established frameworks/apprenticeships have traditionally been hour/time based," Smith said. "CBOFs are innovative in their design. The new framework will be based on skill standards."
"It is heartening to have the backing and support of educational intuitions like Schoolcraft College and Reed-Custer High School, as well as the Workplace Intelligence Network (WIN), the Michigan Manufacturers Association, and fellow woodworking companies.  "As a group, we feel profoundly proud and powerful as changemakers in our industry and community." Said Victor-Burke, majority owner of Michigan's first WBENC Certified Women's Business Enterprise (WBE) producing custom architectural millwork.
If approved, as expected, this registered apprenticeship will be available to woodwork companies/ manufacturers and their employees across the United States. Contact Reed-Custer High School's Industrial Technology program http://www.rchsit.weebly.com.
Have something to say? Share your thoughts with us in the comments below.