Wooden Bobcat pounces into Six Flags
August 30, 2023 | 12:48 pm CDT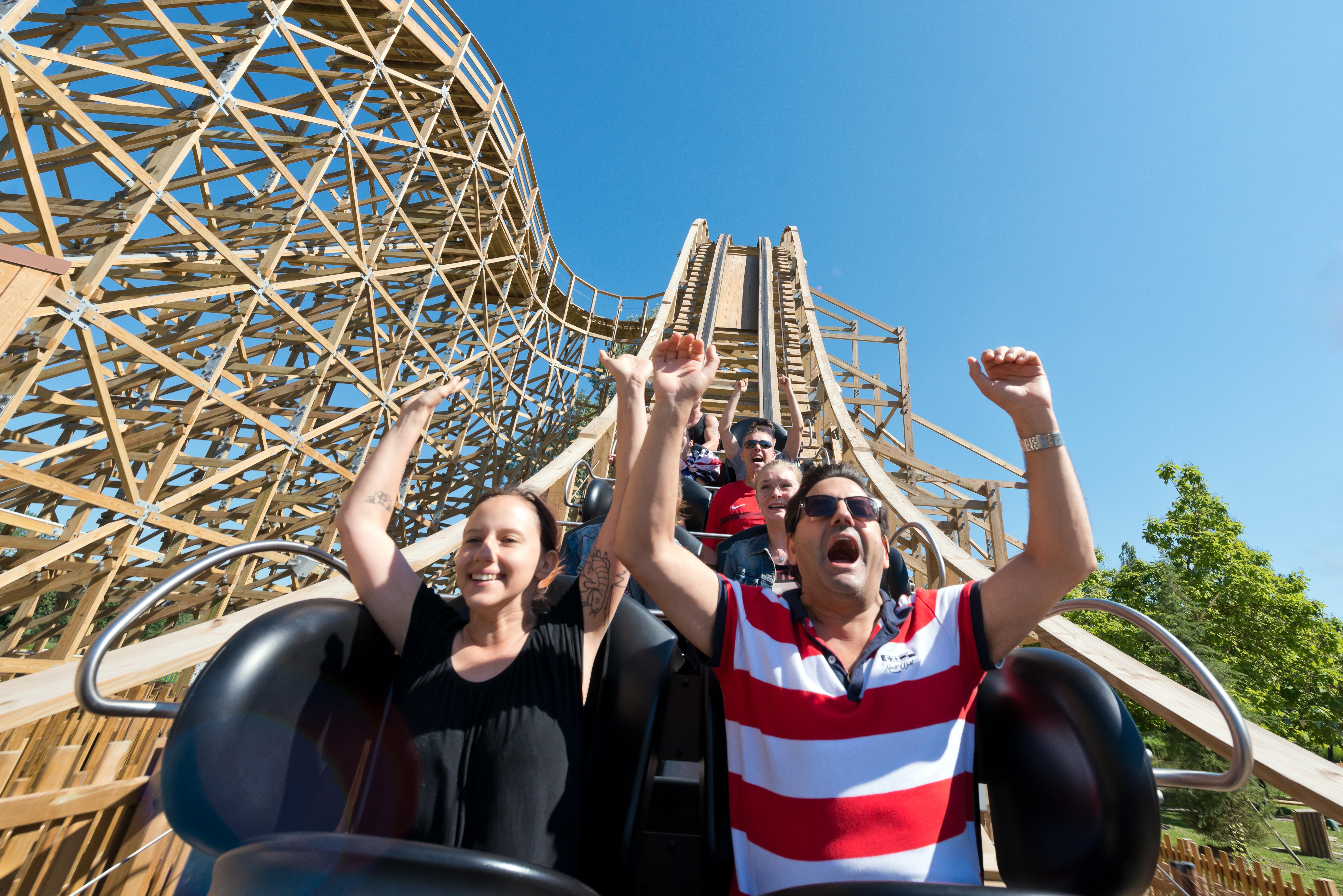 LAKE GEORGE, N.Y. — For the first time in nearly a quarter of a century, a new wooden coaster has been introduced into the state of New York.
Great Escape, a Six Flags theme park located in upstate New York, announced its brand-new roller coaster for 2024, The Bobcat. 
Replacing the Alpine Bobsled that will be retired on September 4, 2023, the new family coaster features an "adventurous mix of speed, airtime, twists and turns."
"We knew we had to find a perfect fit to replace the Alpine Bobsled in the hearts of our guests," said Resort President Rebecca Wood. "This beautiful, all-natural wooden family coaster will deliver a smooth, fast and heart-pounding experience. It is sure to be an instant classic."
The Bobcat features:
Speeds up to nearly 40 mph;
Height: 55.4 feet;
Length: 1412 feet;
2 trains, 12 passengers per train;
Height requirement: 42" with person of responsibility, 48" to ride alone;
Beautiful, natural design to compliment park surroundings;
Revolutionary coaster trains provide smooth rider experience.
Pending Town of Queensbury approval, The Bobcat will begin its prowl in the spring of 2024, just in time for the park's 70th anniversary celebration. A perfect complement to the fabled Comet, The Bobcat will provide the unique feel of a quintessential wooden coaster, introducing thrill-seekers to quick turns, spunky drops and heart-pumping excitement aboard a custom, state-of-the-art, themed train.
Preparing for the epic 2024 Season and the all-new coaster, The Biggest Sale of the Year is on, featuring discounts of up to 70% on season passes, tickets, and more, available now through September 5. With Platinum Passes available for $55, guests can enjoy the rest of the 2023 season including Oktoberfest and Fright Fest and all of 2024 with perks including unlimited visits to Six Flags Great Escape and Hurricane Harbor, Six Flags New England and La Ronde, parking, discounts on food and merchandise all season long, skip-the-line passes and much more! For more information, visit sixflags.com/greatescape.
Have something to say? Share your thoughts with us in the comments below.