WMMA and WMIA merging to create new organization
September 28, 2023 | 12:51 pm CDT

The Wood Machinery Manufacturers of America (WMMA) and the Woodworking Machinery Industry Association (WMIA) will merge to create a new organization, the Wood Industry Association (WIA), whose mission will be to promote the business interests of all those engaged in the manufacture and distribution of woodworking machinery and ancillary equipment in North America.
According to the WMMA newsletter, "We will continue to own and manage the International Woodworking Fair (IWF) through our tenured IWF staff in Atlanta; and WIA will continue the tradition of hosting the Woodworking Industry Conference (WIC) each Spring."
It is not known what are the plans for the AWFS Fair, a trade show held every two years in Las Vegas. In April, In the WMMA reported that WMMA, WMIA, and AWFS were discussing a possible merger, but that was not discussed in today's announcement. Woodworking Network has reached out to representatives of the WMMA and the AWFS Fair, but have not heard a response.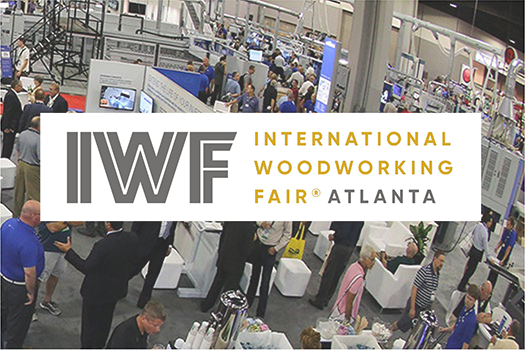 Potential benefits of a merger include:
One unified voice for the wood machinery industry in North America More resources to invest in member programs, safety standards and public policy
Expanded committee and volunteer opportunities
Greater efficiency through streamlined operations and fewer redundancies
The WMIA released a statement outlying the planned merger agreement. 
This is the Merger Agreement between the WMIA and WMMA as well as the ByLaws of the Wood Industry Association (WIA).
Here are some highlights from this document that the WMIA's Board of Directors highlighted in their newsletter:
WIA Membership:
While there are Member Classifications, there will not be minimum representation required by each classification on the Board of Directors (BOD) or Executive Committee (EC). All Member Dues are $600 per year per company.
WIA Executive Committee (EC) 2024-2025:
Allen Eden is Past Chair
James Scarlett is the Chair
Joe Hammock is the Chair Elect
Gordon Burdis is Secretary/Treasurer
These are all two year terms. The Secretary/Treasurer role is no longer in line to become Chair Elect and can serve up to three terms as Sec/Treasurer.
In the Merger Agreement, it was agreed that the 2026-2027 Chair Elect would be a Domestic Manufacturer (voted on at the end of 2025).
Board of Directors (BOD):
Will still be made up of 12 people (4 EC and 8 Directors)
Board positions are three years and no more than 2 consecutive terms. If an individual serves a one year term, they can serve two complete terms after that.
Directors 2024
1 year term starting January 1st, 2024:
•    Pascal Doucet, Doucet Inc
•    Friederich Braetzkus, Jowat Corporation
•    Rob Williamson, Nederman North America
•    Brian Donahue, Safety Speed Cut
2 year term starting January 1st, 2024:
•    Allen Eden, Original Saw
•    Gordon Burdis, James L Taylor Manufacturing
•    James Scarlett, Scarlett Machinery
•    Joe Hammock, Friulmac
3 year term starting January 1st, 2024:
•    Alyson Onsrud, C.R. Onsrud
•    Todd Phalen, Black Bros.
•    Brett Reid, Weinig Holz-Her USA
•    Jason Dingess, Quis Machinery
Nominating Committee:
Past Chair simultaneously serves as Chair of the Nominating Committee. Nominating Committee will be made up of 8 individuals who other than the Past Chair and this first term, cannot simultaneously be a Director. Exception for the first committee was made to place Pascal Doucet in the Nominating Committee as he is only serving a one year term on the BOD.
2024 Nomination Committee:
Terms effective January 1st, 2024
•    Current Past Chair: Allen Eden, Original Saw (2 year)
•    Jeff Hatch, Pillar Machine (2 year)
•    Pascal Doucet, Doucet Inc. (2 year)
•    Scott Masse, Masse Sales (2 year)
•    Jack Ragan, Machinery Max (1 year)
•    Paul Wilmes, Maureen Johnson (1 year)
•    Rick Braun, Machine Solutions (1 year)
•    Mark Craig, SCM (1 year)
TOWN HALL October 11th, 2023 1pm ET
Prior to the vote, the WMIA Executive Committee will Host a Virtual Town Hall, where all members are welcome, October 11th at 1pm Eastern on Zoom.
Register HERE to attend
Have something to say? Share your thoughts with us in the comments below.