What's ahead for architectural & custom woodworking: trends & statistics
December 5, 2019 | 10:32 am CST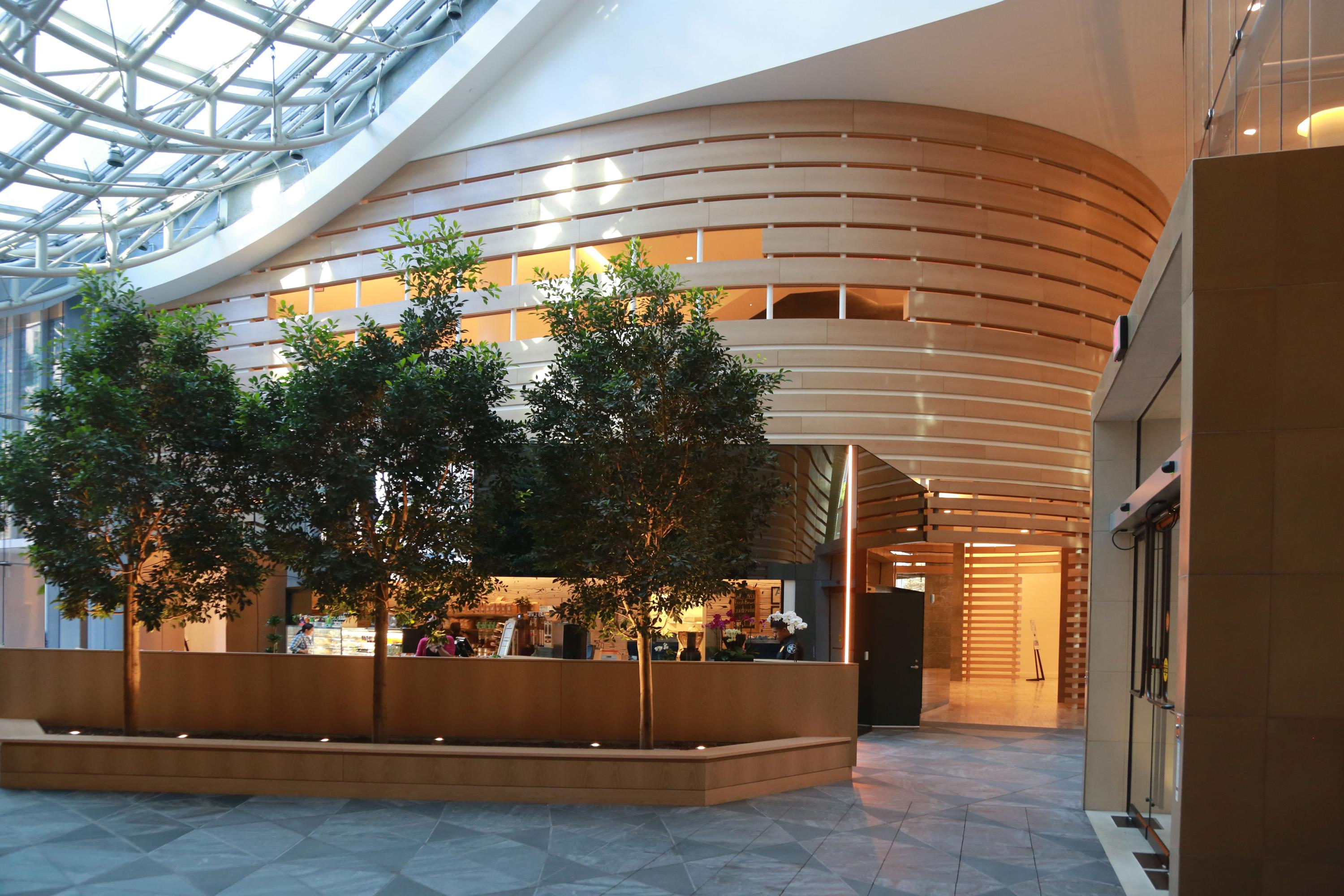 Photo By Montbleau & Associates, Paul Montbleau photographer. Wilshire Grand Hotel.
Although earlier indications showed challenges ahead for the construction and architectural industries, the latest Confindex by the Construction Financial Management Assn. gives cause for optimism. There's an upbeat sentiment for the third quarter, with those surveyed indicating that deal flow remains solid.
Although the Architectural Woodwork Institute's Cost of Doing Business Survey Business Sentiment Index indicates architectural woodworkers are a little less optimistic, the CODBS finds median sales have increased and are the highest in at least 10 years, while average operating margins are back up. And while the Architectural Billing Index shows business conditions were generally sluggish in September, the latest figures available, the American Institute of Architects noted fewer firms indicated a decline in billings, compared to August figures, while seeing an increase in the number of contracts signed for new projects.
The situation is similar for custom woodworkers of cabinets and casegoods. A recent survey by the Cabinet Makers Association and FDMC found more than 50% of respondents predicted their 2019 sales would be better than 2018, and 90% are optimistic that 2020 will be about the same or better than this year. While investments in technology will help improve the productivity and profitability of these small- to mid-size shops, challenges remain, particularly in regard to labor supply.
Click to enlarge the infographic, plus find more market data in the December 2019 FDMC Wood Industry Almanac.
Architecture firm billings sluggish, challenging conditions
The Architectural Billing Index (ABI) shows Work-on-the Boards. An index score above 50 indicates growth. While architecture billings moderated in September, design activity shows signs of remaining sluggish at U.S. architecture firms, according to a report from the American Institute of Architects (AIA).
The ABI score for September was 49.7. During September, both the new project inquiries and design contracts scores were positive, posting scores of 59.0 and 54.4 respectively. "Though still in negative territory, the moderating billings score along with the rebound in design contracts and inquiries serve as a continued note of caution for the industry," said AIA Chief Economist Kermit Baker. "Continued weakness in the larger economy still doesn't bode well for future design services, which will likely see continued volatility in the months ahead."
Quick Stats
NAAWS 3.1, a collaboration between the Architectural Woodwork Manufacturers Association of Canada and the Woodwork Institute, became effective last July and replaces previous Architectural Woodwork Standards.
The Architectural Woodwork Institute and Stairbuilders and Manufacturers Assn. are collaborating on a wood stair, handrail and guard systems standard, AWI/SMA 0643.
The AWI's 2019 Cost of Doing Business survey finds the average architectural woodwork firm has grown in profit, with the gap narrowing between them and the higher-profit firms.
The overwhelming majority of respondents to the CMA/FDMC benchmark survey said they market through word of mouth and referrals. An increasing number are also using social media and digital marketing to promote their work.
The AIA's Architectural Billing Index for September shows weak billings in the Northeast and Midwest,  with growth for firms in the South and West. Those specializing in residential, particularly multifamily, fared better than those with commercial/industrial and institutional specializations.
Market Data Sources: Architectural Woodwork Institute (AWI), The American Institute of Architects (AIA), U.S. Census Bureau, Cabinet Makers Assn. (CMA), Statistics Canada, Architectural Woodwork Manufacturers Association of Canada (AWMAC), Woodwork Institute, Houzz, FDMC magazine, Construction Financial Management Assn.
Category: Architectural & Custom: commercial & residential interior millwork, casework, furniture & cabinetry.
Have something to say? Share your thoughts with us in the comments below.