Cabinet & countertop industry drivers, trends & statistics
December 4, 2019 | 4:04 pm CST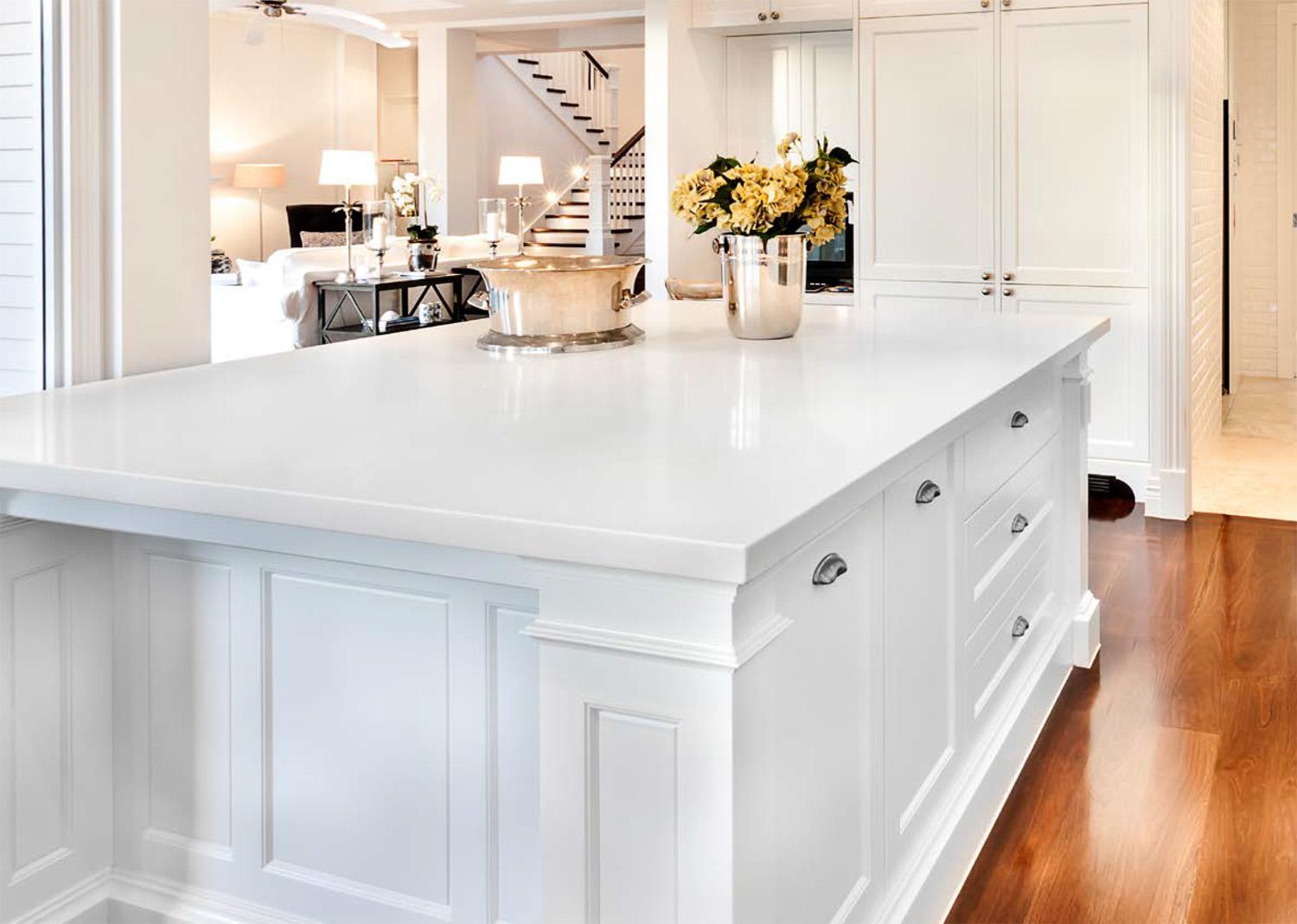 Photo By KCMA
Headlining the news this year, the U.S. cabinet industry was rocked by unfair trade allegations brought forth by a coalition of manufacturers, against imports from China. Filed in March by the American Kitchen Cabinet Alliance, the antidumping and countervailing duty petition is being fought by the American Coalition of Cabinet Distributors, made up of importers and distributors of RTA cabinetry. In October, the DOC issued an affirmative preliminary determination on the antidumping petition, with a final determination scheduled for February 2020.
The U.S. market for kitchen cabinets has been estimated at $9.5 billion.
The kitchen is often considered the most important room in the home, and kitchen and bathroom renovations are among the most common home improvement projects, giving a boost to property values. According to the recent Home Kitchen & Bathroom Remodeling study by Freedonia, spending is expected to rise 5.0% annually through 2022, to more than $87 billion. Growth will be spurred by a desire for larger, "showpiece" kitchens with more cabinets and countertop space, and from older homeowners looking to "age in place" by adding senior-friendly products, including cabinets with pull-out shelves and racks to more easily access items.
Click to enlarge the infographic, plus find more market data in the December 2019 FDMC Wood Industry Almanac.
Quick Stats
ReportsnReports.com projects the global kitchen cabinet market will register a 3.7% CAGR, reaching $12.1 billion by 2024.
The Canadian Kitchen Cabinet Assn. reports the country's cabinet manufacturing industry represents an estimated $1.5 billion in annual sales and employs more than 25,000.
Freedonia's Home Kitchen & Bathroom Remodeling shows  5.0% CAGR in spending through 2022, to $87+ billion.
NKBA projects the residential kitchen and bath market in the United States will have grown an additional 4.1% in 2019, to $177 billion.
The 2018-19 Kitchen and Bath Market Outlook survey by NKBA found kitchen cabinetry accounted for roughly 24% (approximately $19 million) of the $79.63 million (2017) retail market for kitchens, while countertops accounted for 18% ($14.64 million). For the $74.48 million bath market, vanities accounted for 13% ($9.78 million) and bathroom countertops for roughly 12% ($8.8 million).
Canada's trade balance for wood kitchen cabinetry and countertops improved to $511.2 million, as the country exported $775.4 million and imported $264.1 million in 2018.
At 47%, Shaker tops the list for upgraded vanity door styles, followed by raised panel (25%) and flat panel (23%), according to the 2019 U.S. Houzz Bathroom Trends Study. 58% also went for custom or semi-custom cabinetry for their master bath upgrade.
A majority of respondents to Cabinet Makers Assn.'s 2019 benchmark survey say they are optimistic about business, the economy, and the woodworking industry.
RICKI's survey of 227 designers and dealers found the top splurge items by clients/homeowners during a kitchen/bath remodel are: countertops (72%), followed by kitchen cabinetry (63%), refrigerator (44%), oven/cooktop (27%), flooring (18%), faucets (14%) and lighting (10%). (Product Specification Criteria Study – 2018)
Market Data Sources: The Freedonia Group, National Kitchen & Bath Assn. (NKBA), Canadian Kitchen Cabinet Assn. (CKCA), Kitchen Cabinet Manufacturers Assn. (KCMA), Cabinet Makers Assn. (CMA), FDMC, Houzz, Statistics Canada/StatCan, RICKI, Statista, U.S. Census Bureau, ReportsnReports.com
Category: Cabinets & countertops include: kitchen cabinetry, bath cabinetry, vanities, countertops and islands.
Have something to say? Share your thoughts with us in the comments below.