War of words over continuing lumber tariffs
August 5, 2022 | 12:27 pm CDT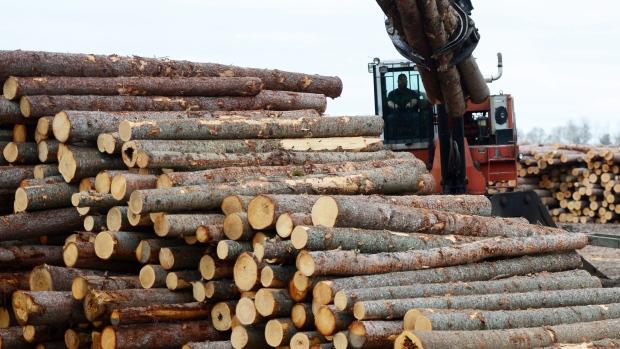 WASHINGTON, D.C. – Depending on the party discussing lumber tariffs, the recent commerce department's decision on lumber tariffs elicilits different trains of thought. One party says it boosts profits, another party calls it unfair and unwarranted.
On August 4, 2022, the U.S. Department of Commerce issued the final results of the third administrative reviews of anti-dumping and countervailing duty orders regarding certain softwood lumber products from Canada.
Going forward, the new combined "all others" rate that will apply to exports from companies that are subject to the third administrative reviews is 8.59%. The current "all others" rate for most companies is 17.91%. 
The U.S. Department of Commerce conducts an annual review of its anti-dumping and countervailing duty orders. The annual review process is similar to the process used for initial investigations but applies only to companies that are subject to review.
Following completion of any legal challenges, these new anti-dumping and countervailing duty rates will apply retroactively to softwood lumber exports to the United States from companies that were subject to the third administrative reviews.
The total duty rate of 8.59% confirms yet again that Canadian lumber imports are unfairly traded into the U.S. market, according to Andrew Miller, chairman of the U.S. Lumber Coalition and CEO of Stimson Lumber. 
"The benefit of the trade cases against Canada are clear," said Miller. "Trade law enforcement boosts American manufacturing and results in more U.S. lumber being produced by U.S. workers to build U.S. homes."
Not everyone agrees.
Mary Ng, for instance, the Minister of International Trade, Export Promotion, Small Business and Economic Development for the Canadian government expressed disapointment in the ruling.
"Canada is disappointed that the United States continues to impose unwarranted and unfair duties on Canadian softwood lumber. While the duty rates will decrease from the current levels for the majority of exporters, the only truly fair outcome would be for the United States to cease applying baseless duties to Canadian softwood lumber."
"These duties have caused unjustified harm to the Canadian industry and its workers. They also amount to a tax on U.S. consumers, exacerbating housing unaffordability at a time of increased supply challenges and inflationary pressures."
"Canada intends to challenge the final results of the third administrative reviews, including through launching a dispute settlement process under Chapter 10 of the Canada-United States-Mexico Agreement (CUSMA)."
"Canada's forestry sector is supporting hundreds of thousands of good, middle-class jobs for Canadians across the country, and we will continue to vigorously defend their interests through all available avenues, including litigation under NAFTA and CUSMA, as well as at the WTO. International tribunals have consistently found the U.S. duties to be unjustified, and we believe this will again be the case."
"Canada is a long-standing and reliable partner to the United States. Canadian lumber products have long met needs in the United States for high-quality, sustainable and innovative building materials."
"Canada has always been willing to work with the United States to explore ideas that could allow for a return to predictable cross-border trade in softwood lumber. We remain confident that a negotiated solution to this long-standing trade issue is in the best interests of both our countries, and we welcome an open dialogue with the Unites States to this end."
Have something to say? Share your thoughts with us in the comments below.