Vero shows new laser tool, software at AWFS Fair
August 22, 2017 | 10:05 am CDT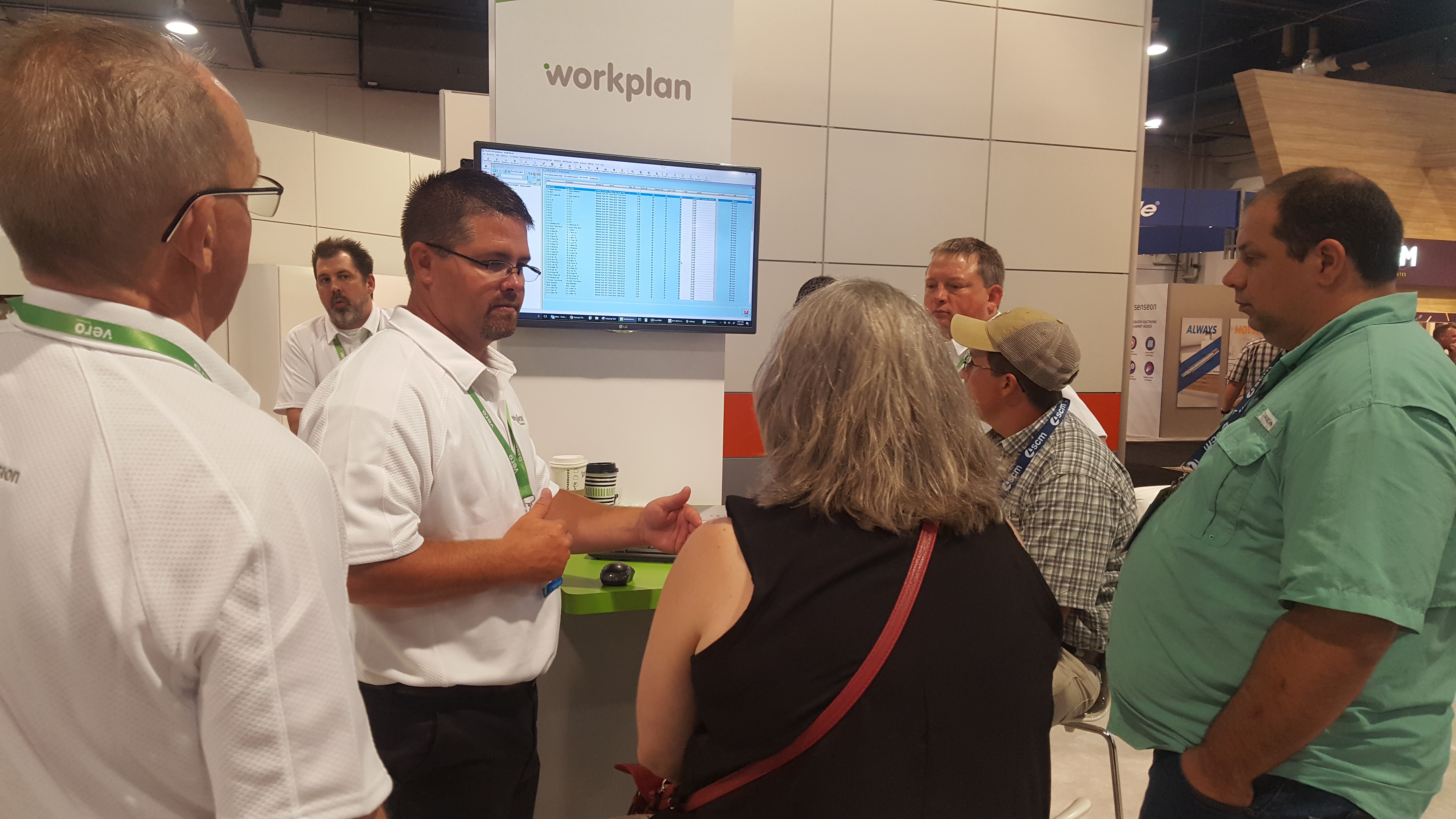 LAS VEGAS - Vero Software enjoyed a strong showing at AWFS Fair 2017, where the company drew visitors from 11 countries and demonstrated its CNC woodworking solutions in the booths of 30 machinery partners.
Vero Software designs, develops, and supplies CAD/CAM/CAE software enhancing the efficiency of design and manufacturing processes. The company's brands include Alphacam, Cabinet Vision, Edgecam, Machining Strategist, PEPS, Radan, Smirt, Surfcam, WorkNC, and VISI, along with the production control MRP system, Javelin.
AWFS 2017 marked the introduction of Vero's new Workplan, a fully-scalable family of manufacturing software solutions, from project management to ERP, which enables custom manufacturers, project-based and make-to-order companies to automate and manage various processes.
Also exhibited were the latest editions of the company's Alphacam and Cabinet Vision solutions, as well as the Leica Disto S910, a laser distance-measuring tool by Leica Geosystems that will soon be linked with Cabinet Vision.
Alphacam is a leading CAM solution for wood, stone, composites, and metal components from two-axis through five-axis NC programming applications while Cabinet Vision is a widely used design-for-manufacturing software. Combined with the powerful Cabinet Vision Screen-to-Machine (S2M) Center, it can automatically create machine-ready G-Code for CNC flat table routers, point-to-point machines, panel saws, drill and dowel machines, chop saws, and other specialized CNC machinery.
Leica Geosystems and Vero Software are subsidiaries of Hexagon AB, which has facilitated the development of seamless integration between products produced by the two companies. The direct link between the Leica S910 and Cabinet Vision will allow customers to take room measurements and automatically import them to Cabinet Vision which will generate room layouts based on the data.
A Romer arm manufactured by Hexagon Manufacturing Intelligence was also featured at Vero's AWFS booth. Performed by Hexagon staff, demonstrations of the arm and its interoperability with Vero solutions included the reverse engineering of a detailed wooden part. Standard template library (STL) files from the scans were imported into Alphacam generating an accurate toolpath for manufacturing.
Lastly, Vero was able to present a check of $751 from a T-shirt fundrasier to the Woodwork Career Alliance (WCA), an organization that benefits woodworking education.
Have something to say? Share your thoughts with us in the comments below.