UMaine gets world's largest 3D printer, begins major effort to print with wood
May 8, 2019 | 11:55 am CDT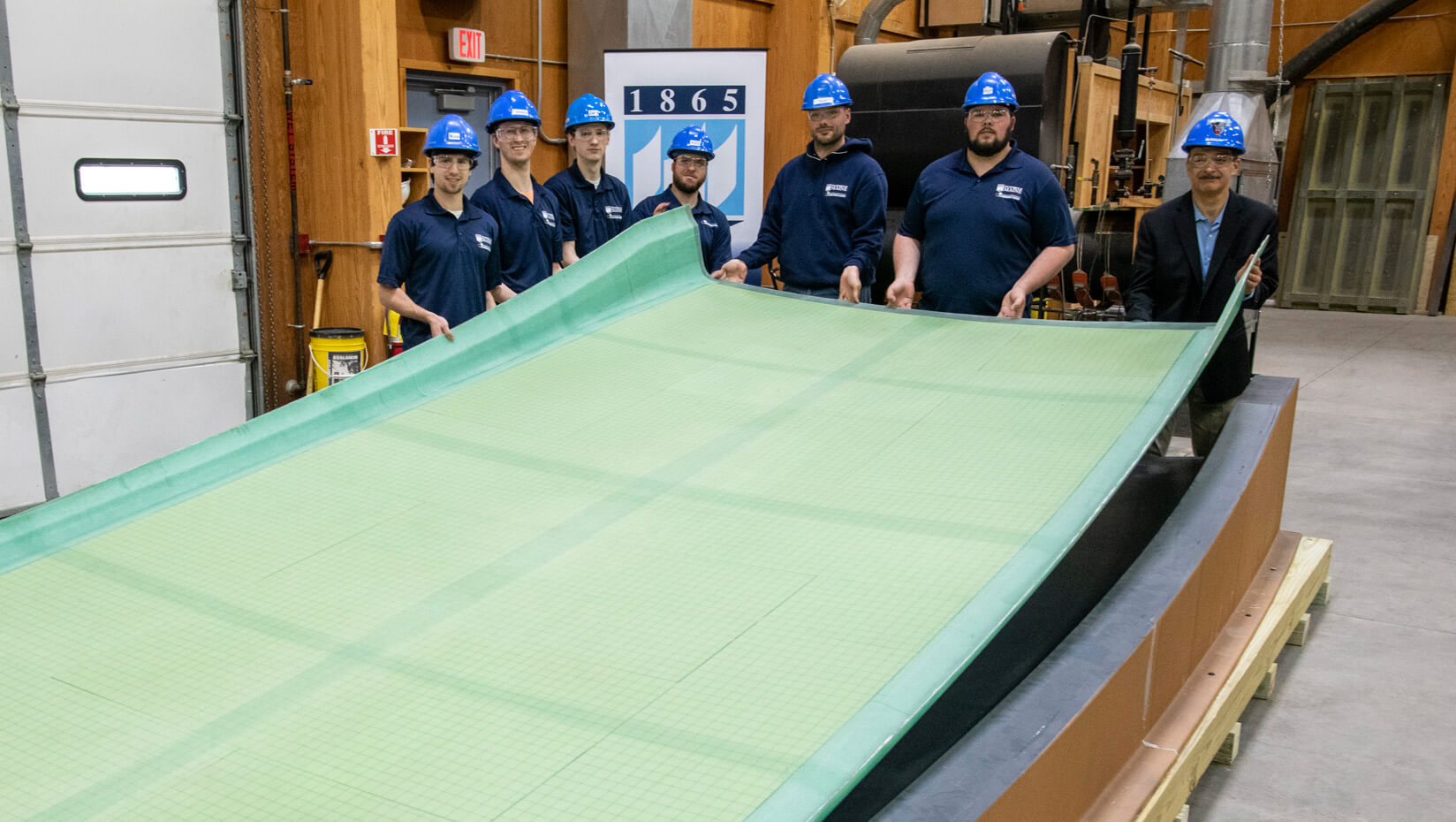 WASHINGTON D.C. - Three U.S. senators, the U.S. Department of Energy, and the University of Maine have launched a major $20 million initiative to advance 3D printing with wood.
U.S. Sens. Susan Collins, Lamar Alexander and Angus King joined Daniel Simmons, assistant secretary for energy efficiency and renewable energy at the U.S. Department of Energy, as well as leaders from UMaine and the Department of Energy's Oak Ridge National Laboratory (ORNL) in Washington, D.C., May 2 to announce the launch of the large-scale, bio-based additive manufacturing program. The hope is to create a new market for Maine's forest products industry.
The $20 million investment will go toward installing the largest 3D printer in the world. Researchers will pump a mix of super-fine sawdust, plant matter, and plastic through the machine - making a variety of products such as boat hull molds, shelters, building components, tooling for composites and wind blades. Researchers will work with the forest products industry to print large, structurally demanding systems, such as boats.
"This exciting initiative is a win-win that will bolster the cutting-edge research performed at the University of Maine as well as support job creation in our state," said Senator Collins. "The development of sustainable, inexpensive wood-based materials for large-scale 3D printing has the potential to invigorate Maine's forest products industry. This project is an outstanding example of our national labs working cooperatively with universities to drive American innovation and strengthen our economy."
The collaboration will provide students, faculty and companies associated with UMaine's Advanced Structures and Composites Center access to ORNL's assets and expertise in advanced manufacturing. ORNL researchers, in turn, will gain access to UMaine's facilities and expertise in cellulose nano fiber (CNF) and composites. CNF is a wood-based plastic.
Printing with 50 percent wood promises to open new markets for the pulp, paper and forest products industries, says UMaine.
As a forest product, CNF could rival steel properties, and its successful incorporation into plastics shows great promise for a renewable feedstock suitable for additive manufacturing, says UMaine. The fiber is just one of many similar materials on the rise.
One of these new materials involves the marine tunicate, an exotic sea invertebrate often used in Asian cuisine, which has been combined with wood pulp to form a
composite material that's flexible, sustainable, non-toxic, and UV light-reflective.
The material could be used in construction, food packaging, biomedical devices, cars, trucks, and boats, say researchers.
Have something to say? Share your thoughts with us in the comments below.