UCS Forest Group promotes Mark Warne to VP of sales
December 5, 2018 | 1:51 pm CST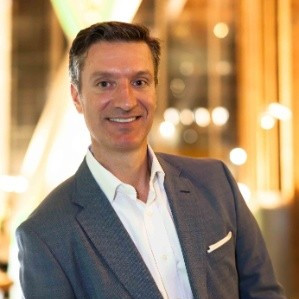 MISSISSAUGA, Ontario - UCS Forest Group, has promoted Mark Warne to the newly created position of vice president of sales. This new role will ensure collaboration across marketing, operations, and finance to put the customer's voice first in all the company does.
Warne has already been with the company for almost 20 years as a sales representative, a sales manager, and a division manager. During that time, he was able to drive revenue and profit growth through increased market share. In his new role, Warne is expected to bring his strategic approach to drive the organization to stronger performance to ensure that sales efforts consistently drive profitable growth.
Warne will work closely with the corporate and division management teams and will ensure that the company maintains the course to hire the best and brightest candidates. He will provide employees with the leading-edge training and tools they need to succeed and will identify best practices to integrate them into the business.
"It is an exciting and dynamic time to be in our industry with continued product advancements and new technologies," says Warne. "[These practices] result in opportunities for innovation while we continue to bring our value proposition to our loyal customer base."
UCS' group of companies has served the architectural millwork industry for over 30 years throughout U.S. and Canadian distribution facilities. The company says it seeks to help its customers build businesses by providing innovative solutions and unparalleled service.
Operating as Sierra Forest Products in the U.S and as Upper Canada Forest Products in Canada, UCS Forest Group is a distributor and importer of high-quality hardwood lumber, specialty softwoods, and decorative panels. The focus of sales has driven the company's growth and with its ongoing commitment to the development of sales professionals that consistently add value to customers' business, the company expects ongoing success.
Have something to say? Share your thoughts with us in the comments below.