Stickley Furniture will pay you to train you
December 4, 2019 | 12:04 pm CST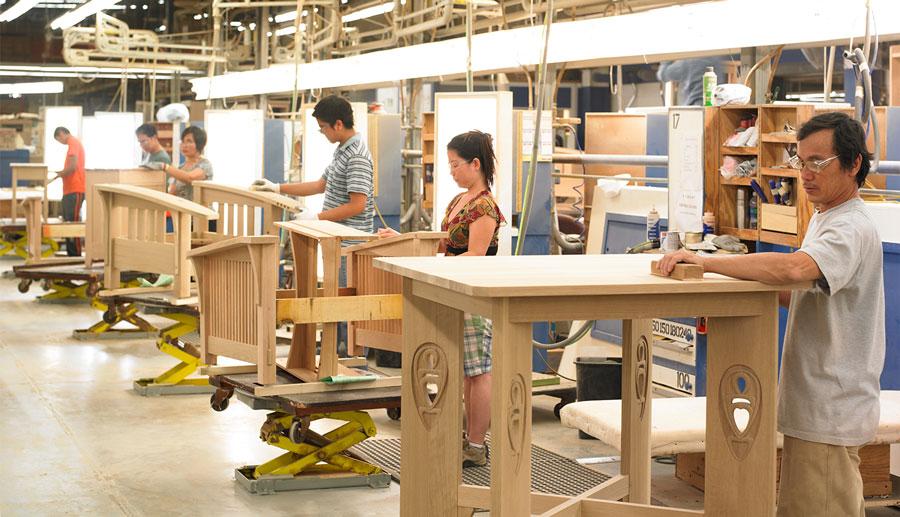 SYRACUSE, N.Y. - Residential furniture giant Stickley Furniture is teaming up with Onondaga Community College (OCC) in New York to develop a paid-training program. 
The company urgently needs CNC machinists and toolmakers, and beginning in January it will pay to train workers for six to eight different positions. Training will be held at OCC's campus. Pay during training will be $12 an hour. Following training, pay will increase to $14.
An information session will be held December 16 at OCC.
Register here.
Stickley, number 65 on the FDMC 300, specializes in residential furniture, primarily bedroom, dining, living room, occasional, and upholstered furniture. The company runs three manufacturing plants - one in NY, one in North Carolina, and one in Vietnam. It had sales of around $150 million in 2018.
The lack of skilled and unskilled labor is among the most dominant issues plaguing the wood manufacturing industry. Low unemployment rates, rural shop locations, and millennial low interest and work ethic are just a few of the causes, according to many wood product executives.
Over 65 percent say they are raising starting pay. Some say they are adding sign-on bonuses and jacking up vacation, sick days, and benefits.
42 percent said they are lowering hiring standards. Ex-cons, former addicts, and at-risk individuals previously ruled out are now being considered.
Over 37 percent say they are working with high schools, technical schools, and colleges to develop talent. 32 percent are granting young employees more accommodating schedules and nearly 17 percent are offering financial incentives to employees who refer workers.
In June, two colleges, the Jersey City government, and architectural woodwork elite Eastern Millwork announcing they were teaming up to offer local students a tuition-free state-of-the-art apprenticeship program - guaranteeing $70,000 salaries to each student after graduation.
The five high school students selected for the five-year program began working for Eastern Millwork in July. Students are working three days every week at Eastern and attending classes twice a week. Each year, students' salaries will increase, with pay beginning at $24,500 and benefits. Upon receiving their bachelor's degrees, salaries will reach $70,000.
Have something to say? Share your thoughts with us in the comments below.