Shared workspace offers classes and access to machinery
June 4, 2019 | 11:55 am CDT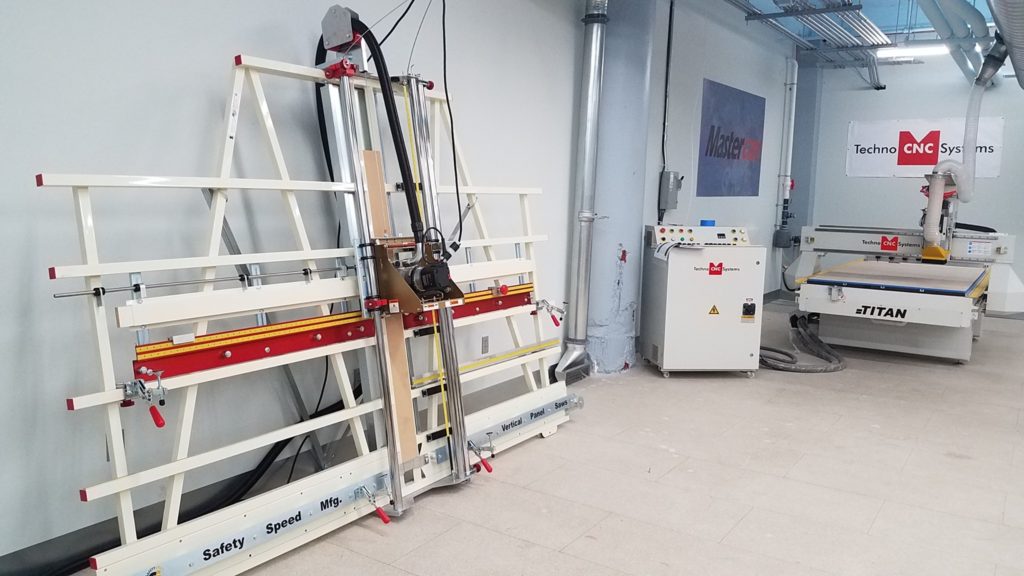 HARTFORD, Conn. -- Makerspace Connecticut (MakerSpaceCT) has opened its doors, offering 20,000 square feet of opportunities for shared working space and machines for woodworkers and other craftspeople.
Members join MakerspaceCT to unleash their inner creativity and build projects while using machinery at a fraction of the price that it would cost to purchase the same equipment new.
Many members are lifelong woodworkers who simply ran out of space in their personal shop and wanted to collaborate with other like-minded individuals.
MakersSpaceCT's latest addition is from Safety Speed Manufacturing, a SR5UA vertical panel saw and router combination machine that allows members to use one machine with an interchangeable head for both sign-making and woodworking projects.
This is Connecticut's largest makerspace and the third largest in New England, offering its members training on high tech CNC manufacturing equipment, additive manufacturing, CAD design, cabinet making, and digital sign-making.
MakerSpaceCT is a project of McEivr Inc., a 501(C)(3) community shop and skills training center nonprofit organization. They offer educational classes taught by industry professionals and access to industry leading machines. They film and edit custom-made safety videos allowing members to review their safety training using QR codes placed at each machine throughout the facility.
In 2018, MakerSpaceCT opened scholarship-funded classes in 3D printing and CAD design in its education center, while building out their commercial shop. These short-term, "high impact" classes, which they still offer, introduce career paths to those who might not otherwise have the opportunity.
For more information, visit Makerspacect.com
Have something to say? Share your thoughts with us in the comments below.