Senators push STURDY Act compliance
September 29, 2023 | 12:53 pm CDT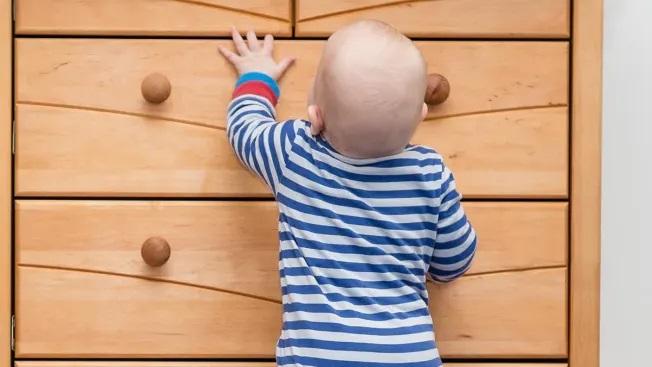 WASHINGTON, D.C. — U.S. Senators urged furniture retailers and manufacturers to promptly comply with the new rules to prevent deadly tip-overs enacted by the Stop Tip-Overs of Unstable, Risky Dressers on Youth (STURDY) Act.
U.S. Senator Bob Casey (D-PA), Chairman of the U.S. Senate Special Committee on Aging, and colleagues Senator Richard Blumenthal (D-CT), Senator Amy Klobuchar (D-MN), and Representative Jan Schakowsky (D-IL) distributed a lettto the STURDY Act.
The letter, which was sent to the American Home Furnishings Alliance, the Retail Industry Leaders Association, the Home Furnishings Association, and the National Retail Federation, pushed companies to ensure all furniture available in stores and online complies with the new rules, and warned against the risks of continuing to sell noncompliant furniture. 
The members wrote, "This law will have a tremendous impact on safety and will save lives. Manufacturers and retailers must take prompt action to comply with, and even exceed, the requirements set forth by the standard. Children's lives are at stake...The burden is on your companies to be good corporate partners, come into compliance imminently, and to provide this information to consumers. Delay or hesitation will not only have civil and criminal repercussions for your members, but also may cost lives."
The STURDY Act changes the stability standard for manufacturers of clothing storage units from voluntary to mandatory. That standard went into effect on September 1, 2023, meaning that all furniture manufactured after September 1 must comply with the new stability standard. While the mandatory standards created by STURDY are a significant accomplishment and will help prevent tip-overs, Casey is urging parents to be diligent about anchoring new and existing furniture to their walls. Anchoring kits are now required to be sold with the furniture.
For more information on how anchoring furniture, visit AnchorIt.gov.  
Have something to say? Share your thoughts with us in the comments below.