Registration opens for Wood Pro Expo Lancaster
May 16, 2019 | 9:44 am CDT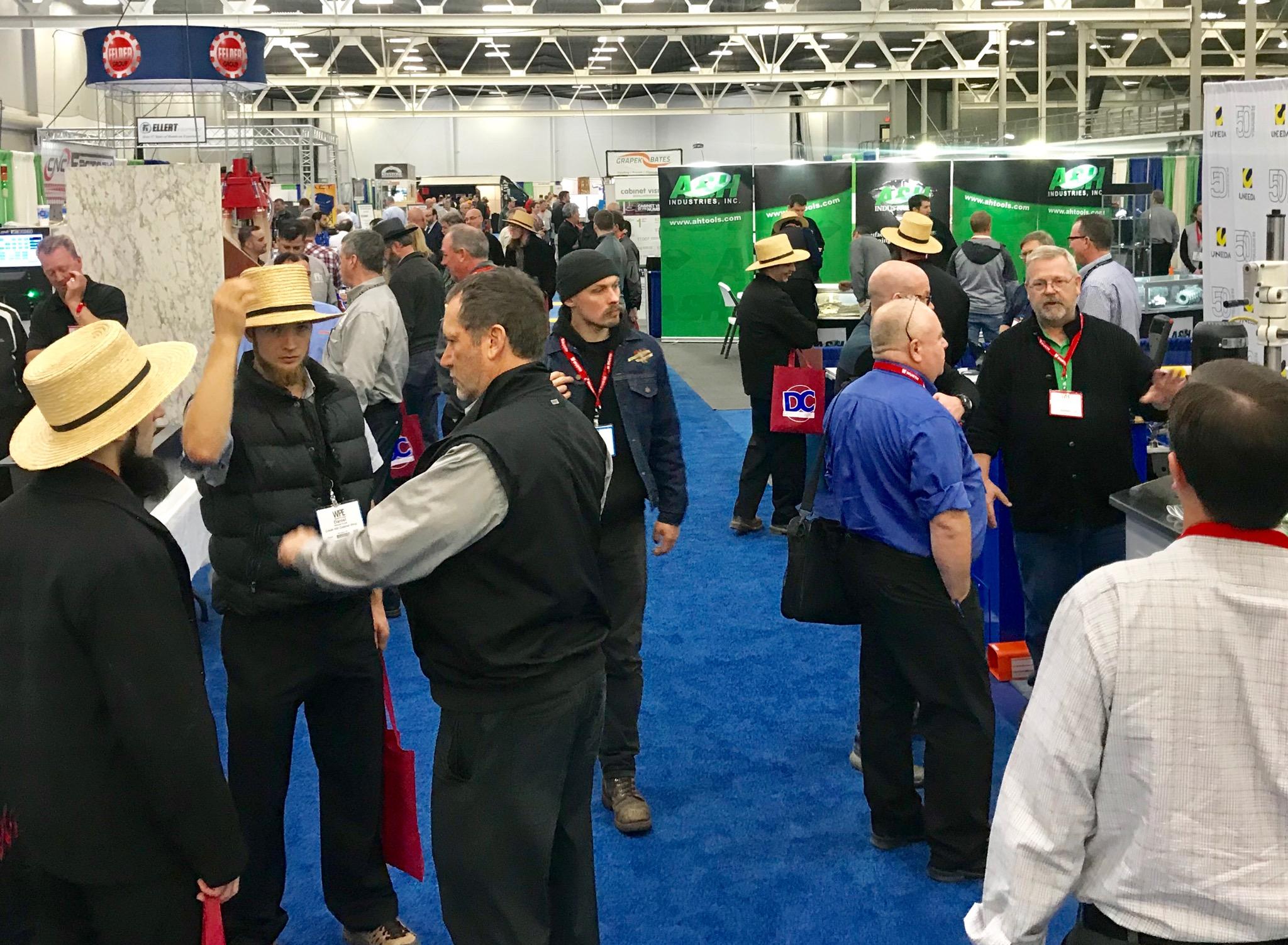 LANCASTER, PA -- Registration is now open for Wood Pro Expo Lancaster to be held October 17-18 at the Spooky Nook Sports Center in Manheim, PA near Lancaster. The two-day event is preceded by the Cabinet Makers Association's (CMA) popular regional meeting and plant tours.
Attendees can choose from a number of educational opportunities including two free keynotes, the Running Machinery Program and classroom sessions. 
Keynote presentations by FDMC's Will Sampson and Dr. Eugene Wengert, A.K.A. the Wood Doctor, will kick off each morning of the two-day event.  Sampson's  keynote on October 17, Path to Professionalism, is  aimed at woodworking businesses starting out or ones that still struggle from time to time.  Sampson will discuss business practices, efficient production, effective marketing, and secrets some shops don't learn for decades.
The Wood Doctor, Eugene Wengert, will launch Day 2 of Wood Pro Expo Lancaster with his keynote, The Wood Dr. is in.  Is your business Blood Pressure too high?  Get a prescription from the Wood Dr. on how to survive and do even better than before in spite of today's wood availability, wood quality, economic conditions, employee issues, and more. His wide-ranging presentation will address the changes in the industry and what woodworkers can do about them. 
Wood Pro Expo Lancaster is once again collaborating with the CMA to provide educational sessions at the event on October 17. The first session, A systematic approach to comparing estimated to actual costs will be presented by Ken Kumph, of Premier Builders in Georgetown, MA.
 Ken Kumph
Kumph will share his job costing strategies to assess profitability and aid in decision-making for pricing and managing future projects. If you are interested in learning how to control costs and optimize your spend, then this seminar is a must attend.
The second CMA session is titled, Running a One or Two Man Shop: How to make it all work presented by James Fox, Fox Woodworking in Phoenixville, PA.
 James Fox
Fox will share tips from his own experience running a one (and sometimes two) man shop. Whether you are just starting out in the business or have been operating your shop for years, James will provide valuable insights to help you manage your workload.
Another highlight from 2018 that will be repeated again this year is the Running Machinery Program, in which exhibitors will provide educational demonstrations of key aspects of woodworking, finishing and other processes.  The program is aimed at giving participants a comprehensive understanding of the machines and systems on display.
About the Spooky Nook Sports Center/Warehouse Hotel at the Nook
The Spooky Nook Sports Center/Warehouse Hotel at the Nook sits on 65 acres and was once an old Armstrong World Industries distribution center and is nearly twice the size of the next biggest sports complex facility in the country.
Wood Pro Expo is a regional event for woodworking businesses that brings together suppliers and experts for a localized presentation of equipment and supply solutions. WPE includes a strong educational program on best practices for shop production - including CNC basics, employee recruitment, finishing, lean manufacturing, business management, software, and shop safety - and an expo floor with equipment and supplies geared to small and medium-size shops. Wood Pro Expo was collocated with the Cabinet & Closets Conference & Expo March 6-8, 2019  in Charlotte.  It will return as a collocated event March 11-13 in Arlington, Texas.
For more information about WPE Lancaster visit woodproexpo.com. Register for both events here.
For exhibitors contact Lewis Goldman, [email protected] 800-969-2212.
Have something to say? Share your thoughts with us in the comments below.