Patrick Industries chalks up two more acquisitions
November 17, 2020 | 11:17 am CST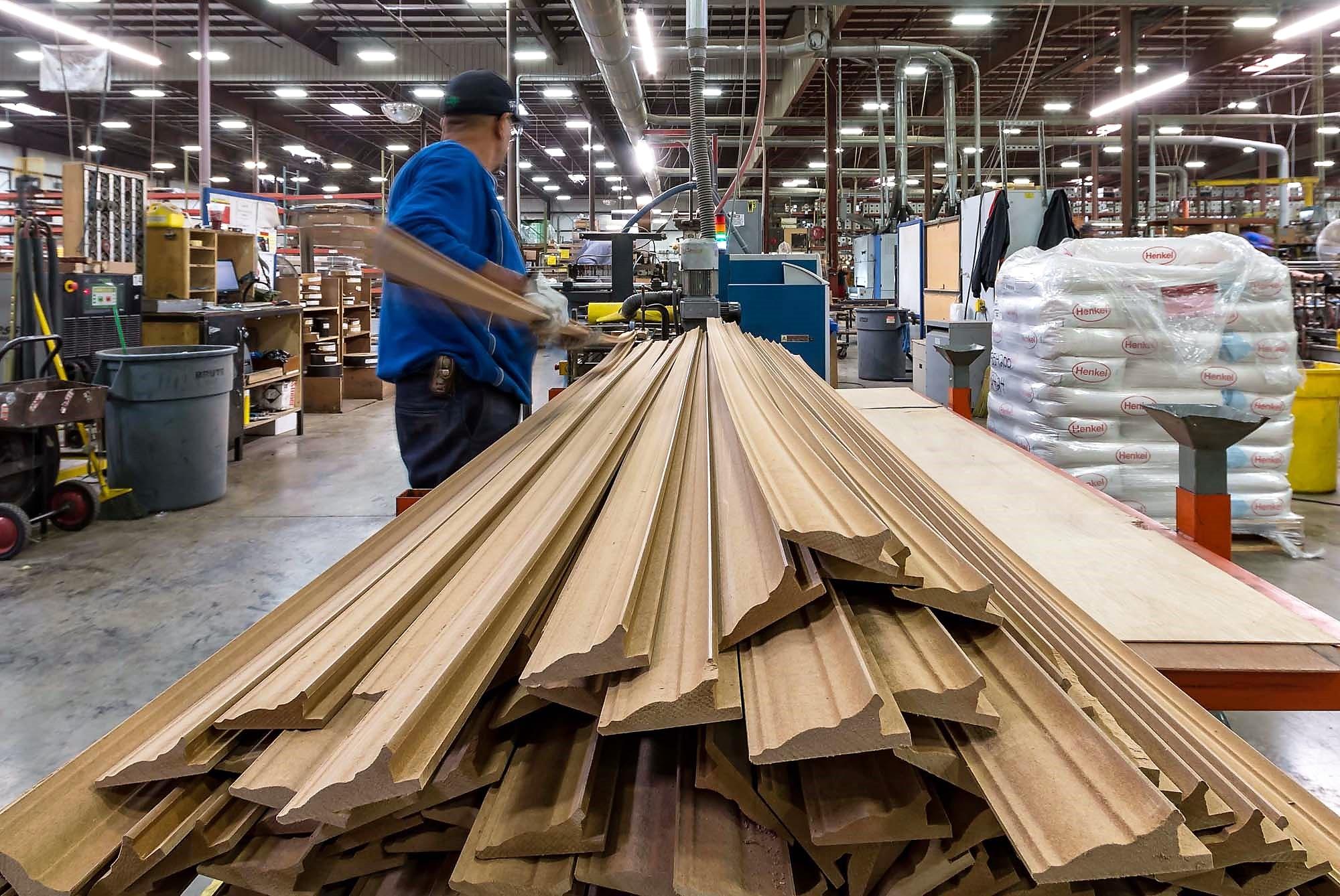 ELKHART, Ind. - Patrick Industries, ranked 82 on the FDMC 300, has acquired Lake Zurich, Illinois-based Geremarie Corp., a designer, manufacturer and fabricator of a full suite of high-precision aluminum components serving the marine industry, in addition to the medical, aerospace, defense, commercial and industrial markets.
Patrick projects Geremarie's full-year 2020 revenues to be approximately $44 million and expects the acquisition to be immediately accretive to net income per share.
"Geremarie is a premier, innovative designer and fabricator of custom billet aluminum ski and wakeboard towers, components, trim, and accessories for major OEM brands in the marine sector," said Andy Nemeth, President and Chief Executive Officer of Patrick. "By utilizing their state-of-the-art, fully automated systems and manufacturing capabilities, Geremarie has been successful in driving efficiency, throughput, and continuous improvement."
Patrick also just announced its acquisition of Taco Metals, a manufacturer of boating products including rub rail systems, canvas and tower components, sport fishing and outrigger systems, helm chairs and pedestals, and specialty hardware for leading OEMs in the recreational boating industry and the related aftermarket. Taco is headquartered in Miami, Florida, with manufacturing facilities in Tennessee and Florida, and distribution centers in Tennessee, Florida, South Carolina and Massachusetts. The Company projects Taco's full-year 2020 revenues to be approximately $40 million and expects the acquisition to be immediately accretive to net income per share.
"Taco is an innovative, single source solutions provider offering a comprehensive suite of products and accessories with tremendous brand value, a customer first approach, and compelling aftermarket product lines," said Nemeth.
Jon Kushner, President of Taco, said, "After more than 60 years as a family-owned business, my brothers and I are pleased to join the Patrick family to continue the legacy of the Taco brand and broaden our reach and product offerings in the markets we serve. Patrick's strategic resources and marine industry presence will be an added value toward our ongoing commitment to deliver innovative, engineered products that reflect evolving customer preferences for integration, safety, comfort, convenience and technology." 
Patrick has acquired more than 25 companies over the past few years.
In September, the company acquired Indiana-based Inland Plywood and transportation logistics provider Synergy RV Transport.
In March, Patrick acquired Goshen, Indiana-based Maple City Woodworking, a manufacturer of hardwood cabinet doors and fascia for the recreational vehicle market. Maple City's fiscal 2019 revenue was approximately $12 million. 
In December 2019, Patrick completed the acquisition of Topline Counters. Topline is a designer, engineer, manufacturer and installer of natural stone, quartz, laminate and solid surface kitchen and bathroom countertops.
The company saw tremendous growth in 2017 - nearly doubling its employees while acquiring eight companies:
Nickell Moulding, a manufacturer of custom hardwood and wrapped mouldings, trim, and wood frames for the RV, retail, and manufactured housing makets - for $11 million cash.
LMI Inc, a provider of specialty building and RV products, for $81 million
Transportation and logistics provider Indiana Transport for an undisclosed amount
Baymont Inc., a provider of fiberglass showers, tubs and tile systems for the manufacturing housing market, for $3.4 million
Wire harness maker Wire Design for $10.9 million
Leisure Product Enterprises LLC, a holding company with three manufacturing subsidiaries: Marine Concepts/Design Concepts, Florida Marine Tanks, and Marine Electrical Products, for approximately $73.5 million.
Medallion Plastics for $10 million
Patrick also acquired eight companies in 2016: Sigma Wire International LLC and KRA International LLC in December, BH Electronics Inc. in August, Vacuplast LLC dba L.S. Manufacturing Inc. in July, Mishawaka Sheet Metal LLC in June, Cana Holdings Inc. in May, The Progressive Group in March, and Parkland Plastics Inc. in February.
See all other acquistions in a timeline on its website.
Founded in 1959 and based in Elkhart, Indiana, Patrick's major manufactured products include decorative vinyl and paper laminated panels, solid surface, granite and quartz countertops, fabricated aluminum products, wrapped vinyl, paper and hardwood profile mouldings, slide-out trim and fascia, cabinet doors and components, hardwood furniture, fiberglass bath fixtures, fiberglass and plastic component products including front and rear caps and marine helms, softwoods lumber, interior passage doors, RV painting, simulated wood and stone products, and slotwall panels and components.
The company has operations in 20 states, Canada, China, and the Netherlands, employing more than 7,000.
Have something to say? Share your thoughts with us in the comments below.