Nova Scotia organization offers woodworking as therapy
September 25, 2019 | 2:46 pm CDT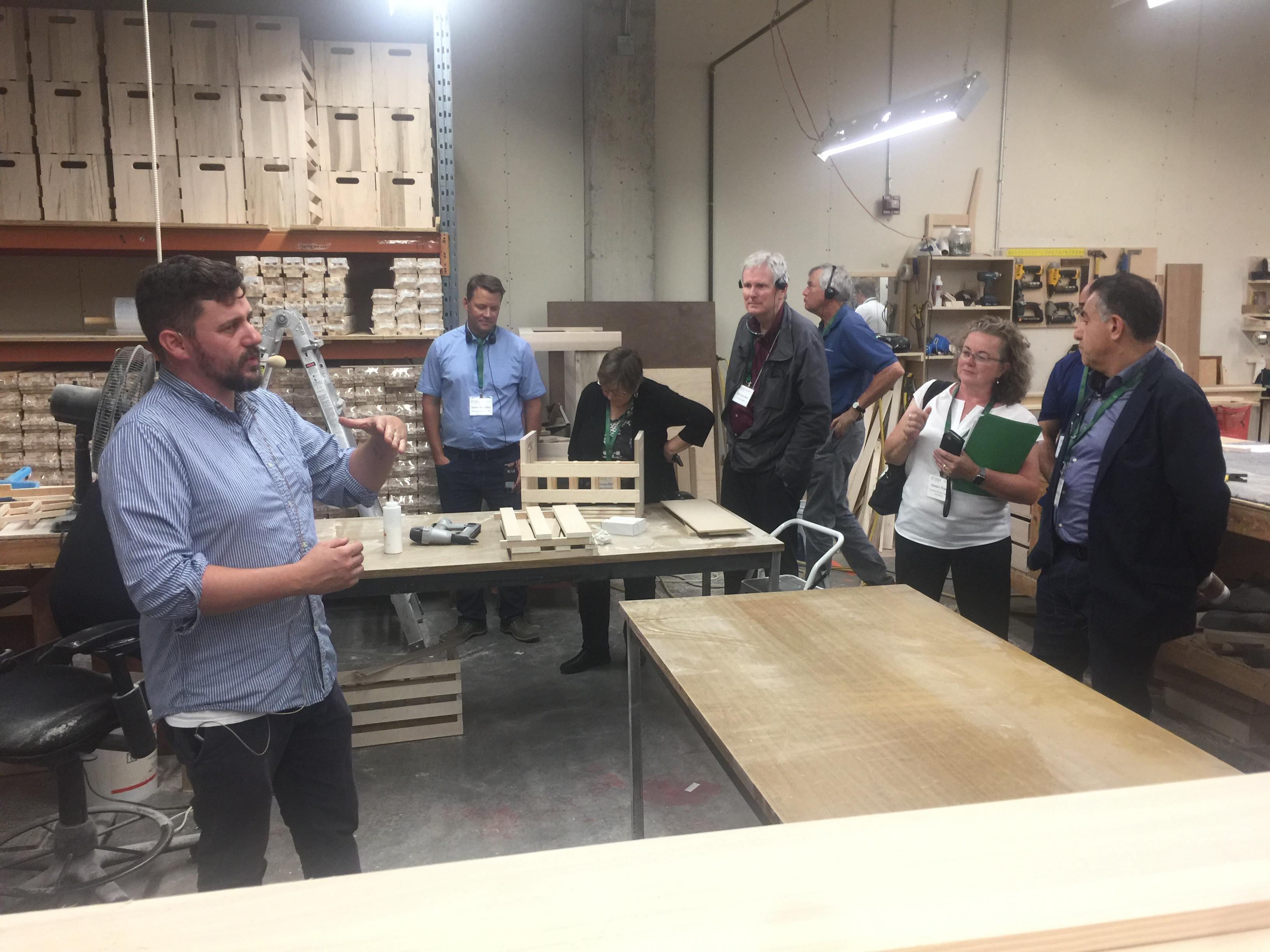 HALIFAX -- Members of the Canadian Kitchen Cabinet Association learned about the Lake City Works  in Dartmouth, Nova Scotia, a woodworking program that is dedicated to supporting people living with mental illness.   Established in 1972, more than 12,000 individuals have moved through the program, learning basic skills and preparing for a return to work.  Clients receive support to gain access to employment, work readiness, volunteering and education exploration.  In addition to woodworking, Lake City also has a program recycling old computers and electronics and working with recycled plastic lumber.
During the CKCA tour of Lake City Works, products such as wine racks, picnic tables, and fire starters were being manufactured for sale.
Also on the stop for the CKCA's fall regional event was a tour of Nova Wood Products in Lunenburg, Nova Scotia. The company manufactures architectural woodworking serving markets from Labrador to the Northeast United States.
The CKCA regional event was held September 23-24 at the Hotel Halifax. The two-day event featured three other plant tours including Genuine Kitchens, Cabinetworks Ltd., and Nova Wood Products.
Have something to say? Share your thoughts with us in the comments below.