B.C. to the rescue: Government invests $69 million to help laid-off mill workers
September 17, 2019 | 3:10 pm CDT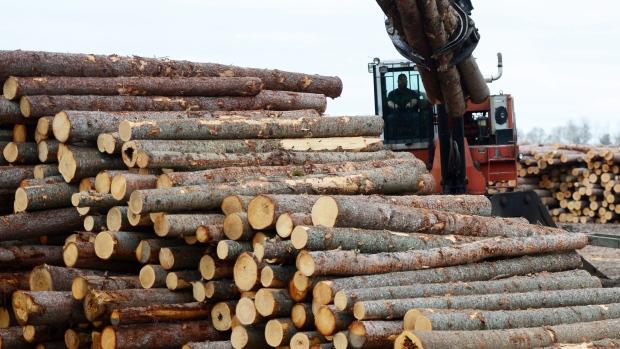 BRITISH COLUMBIA - The British Columbia government will give $69 million to support Interior B.C. forest workers impacted by seemingly never-ending mill closures and curtailments plaguing the province.
"While the forest sector must reduce surplus milling capacity to remain competitive, it cannot do so at the expense of the workers, contractors and communities who built the industry," said B.C. Premier John Horgan in a statement. "Our government will ensure that forest workers impacted by mill closures are supported."
Horgan and B.C. Minister of Forests Doug Donaldson met with several major British Columbia-based sawmill CEOs in order to allocate the money effectively. What they came up with includes:
$40 million to create a cost-shared, early-retirement bridging program for older forest workers
$15 million for a new short-term forest employment program focused on fire prevention and community resiliency projects
$12 million to help workers access skills training, and for employer and community grants for training
$2 million for the creation of a job placement co-ordination office that will track the transition and employment of impacted forest workers individually
"The province is committed to supporting the people impacted by this change, but we need the forest industry and the federal government to step up and do their part as well," said Donaldson. "I'm hopeful that the Interior forest sector recognizes that the new industry that will arise from this transition will need skilled, experienced workers to produce new forest products that can compete in global markets."
"We appreciate the province recognizing these supportive measures needed for impacted workers as industry adapts to declining timber supply," said West Fraser CEO Ray Ferris. West Fraser has really been a victim of market conditions - recently
shutting down production for the fourth time.
Donaldson says there have been four permanent mill closures in the Interior affecting between 500 to 700 workers. Thirteen indefinite closures are also ongoing - affecting around 1,000 workers. If you add in curtailments, Donaldson says around 3,000 workers have been affected.
British Columbia - Canada's largest lumber-producing province - exported just over 514 million board feet of lumber to the U.S. in October 2018, down from 645 million board feet from the same time 2017. It has also seen more than 20 mill closures and curtailments. Many Canadian lumber leaders have taken a hit - including West Fraser, Canfor, Interfor, and Conifex - and have either shut down plants or restricted production, with West Fraser and Canfor curtailing production more than once.
All cited challenging lumber markets, high log costs, log supply constraints, falling lumber prices, and U.S. import tariffs as factors.
Softwood lumber import tariffs of around 21 percent were levied onto Canada last year. The National Association of Home Builders (NAHB) told MarketWatch that those tariffs are restructuring the entire lumber global supply chain - incentivizing U.S. buyers to import from overseas rather than ship lumber across the Canadian border.
Have something to say? Share your thoughts with us in the comments below.