West Fraser shuts down production for the fourth time
September 10, 2019 | 1:20 pm CDT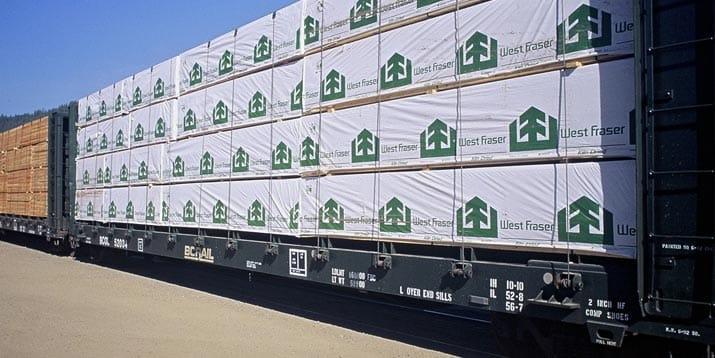 BRITISH COLUMBIA - Canadian forestry and lumber giant West Fraser will decrease production at five of its British Columbia sawmills - lowering its entire B.C. production by up to 25 percent. This is the fourth time the company has curtailed production.
West Fraser will curtail production by varying the sawmills' operating schedules, adjusting each mill's operation based on then-market conditions. The potential effect could lower production by up to 100 million board feet by the end of the year.
These production reductions and curtailments are a result of sustained weak markets, pricing in wood product markets and high log costs, said the company. West Fraser anticipates continuing the variable operating schedules at its B.C. sawmills until market and economic conditions support a return to full production.
West Fraser has seen tough times as of late. The holiday shutdown followed soon after the company permanently shut down around 300 million board feet of lumber production at two of its mills for 2019, negatively impacting nearly 140 workers. It also curtailed production at its Alberta and High Prairie sawmills in July.
British Columbia - Canada's largest lumber-producing province - exported just over 514 million board feet of lumber to the U.S. in October 2018, down from 645 million board feet from the same time 2017. It has also seen more than 20 mill closures and curtailments. Many Canadian lumber leaders have taken a hit - including West Fraser, Canfor, and Conifex - and have either shut down plants or restricted production, with West Fraser and Canfor curtailing production more than once.
All cited challenging lumber markets, high log costs, log supply constraints, falling lumber prices, and U.S. import tariffs as factors.
Softwood lumber import tariffs of around 21 percent were levied onto Canada last year. The National Association of Home Builders (NAHB) told MarketWatch that those tariffs are restructuring the entire lumber global supply chain - incentivizing U.S. buyers to import from overseas rather than ship lumber across the Canadian border.
Have something to say? Share your thoughts with us in the comments below.