NKBA enters strategic partnership with home technology group
April 28, 2022 | 4:07 pm CDT

HACKETTSTOWN, N.J. — The National Kitchen & Bath Association (NKBA) has entered into a strategic partnership with The Home Technology Association (HTA).
The NKBA, which represents nearly 50,000 industry members and owns the Kitchen and Bath Industry Show (KBIS), develops programs and collaborations to connect residential design, construction and technology professionals. The HTA helps home design and building professionals find qualified home technology installation firms for residential construction projects by providing specifiers with an independent method to evaluate the technical competence, customer service, and reputation of home technology professionals.
"Whole home integrated technology is now a household norm," said Bill Darcy, CEO of the NKBA. "The NKBA has embraced the importance of smart home devices to create a custom-tailored environment that matches today's lifestyle needs. We are very pleased to partner with HTA to further educate and connect our kitchen and bath industry members with whole home technology integration services, firms and products into their projects."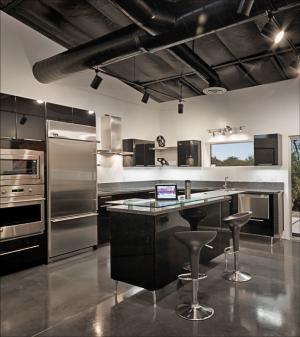 Through this new partnership, HTA said it will provide NKBA members access to HTA's library of educational resources, including articles, webinars, and videos. In turn, the NKBA said it will work to inform and develop collaborative opportunities with design and construction members and HTA Certified home technology integrators.
"Home design and construction is at a turning point as homeowners are becoming more aware of the safety, convenience, and entertainment that modern home technology systems can provide. I am happy to announce our new collaboration with the NKBA as they are an advocate of designer–integrator collaboration," said Josh Christian, CEO of HTA. "The NKBA leadership recognizes the fact that to meet client needs effectively, determining a project's technology needs must be part of the designer's process. The goal of this collaboration is for NKBA's members to learn about home technology options, how to engage their clients on the topic, and to help them team up with design-minded technology integrators."
For more information on the two groups, visit NKBA.org and HTAcertified.org.
Have something to say? Share your thoughts with us in the comments below.