Kitchen and bath association names board of directors
December 7, 2021 | 11:36 am CST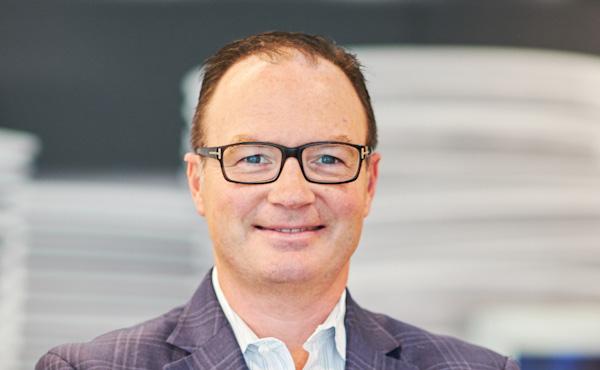 HACKETTSTOWN, N.J. — The National Kitchen & Bath Association (NKBA), has named the 2022 NKBA Board of Directors.
The newly elected NKBA Board Chair is Basil E. Larkin, vice president of sales at Hestan Commercial Corp.  He succeeds Michael Mahan, senior vice president of Home and Distribution, North America, Schneider Electric.
"I am so honored to be named chair of the board of directors of the NKBA for 2022. The relationships I have formed and insight I have gained since I have joined the board have been invaluable to me," said Larkin. "This is an incredibly exciting time for the design community, and the enthusiasm is infectious."
Research indicates more homeowners are turning to professionals for their projects, after the challenges in 2020. The NKBA and its members persevered through incredibly difficult times and continue to lead the industry. I look forward to serving our members and community, alongside my valued fellow board members." 
Randy Warner, vice president of sales, Signature Kitchen Suite and LG Builder, has been elected Vice Chair. Returning board member, Kristen Elder, vice president of residential builder & showrooms, Ferguson Enterprises, will assume the position of NKBA Board Secretary/Treasurer.  
Mahan and Allison Lowrie, chief marketing officer, Vacasa, and a former NKBA Board Chair, have completed their four-year terms and will depart the board at the close of 2021.  
New 2022 board members and filling the two vacancies left by Mahan and Lowrie, are Ken Roberts, president of Delta Faucet Company, and Ken Williams, president of Caesarstone North America.  Both have been elected to serve four-year terms.  
"We are very grateful to our board members, who volunteer their energy, effort and time — especially as they adapt to their own market challenges and changing conditions," said Bill Darcy, NKBA CEO.
"Their dedication to the association, commitment to the industry and perspective they bring from different sectors of the business is invaluable. As we continue to refine the strategic path for our Association's growth and evolution, this board will bring critical insights and experience forward." 
Below is the complete list of the 2022 NKBA Board Members, who will officially take their positions on Jan. 1, 2022.   
2022 NKBA board officers  
Basil E. Larkin, Chair
vice president of sales, Hestan Commercial Corp., Anaheim, Calif.   
Randy Warner, Vice Chair
vice president of sales, Signature Kitchen Suite and LG Builder, Englewood Cliffs, N.J. 
Kristen Elder, Secretary/Treasurer
vice president of Residential Builder & Showrooms at Ferguson Enterprises, Newport News, VA  
 2022 NKBA board members
Jan Neiges, CMKBD
principal of Jan Neiges, Highlands Ranch, CO 
Jan Heck
president & CEO, Miele USA, Princeton, NJ 
Mikael Åkerberg
chairman & CEO, nobilia North America, Miami, Fla.
Louis M. Rohl
chair and founder, The House of ROHL, Irvine, Calif. 
Ken Roberts 
president, Delta Faucet Co., Indianapolis, Ind. 
Ken Williams
president, Caesarstone North America, Charlotte, N.C. 
Have something to say? Share your thoughts with us in the comments below.