More changes good and bad in FDMC 300 group of companies
March 1, 2018 | 8:38 am CST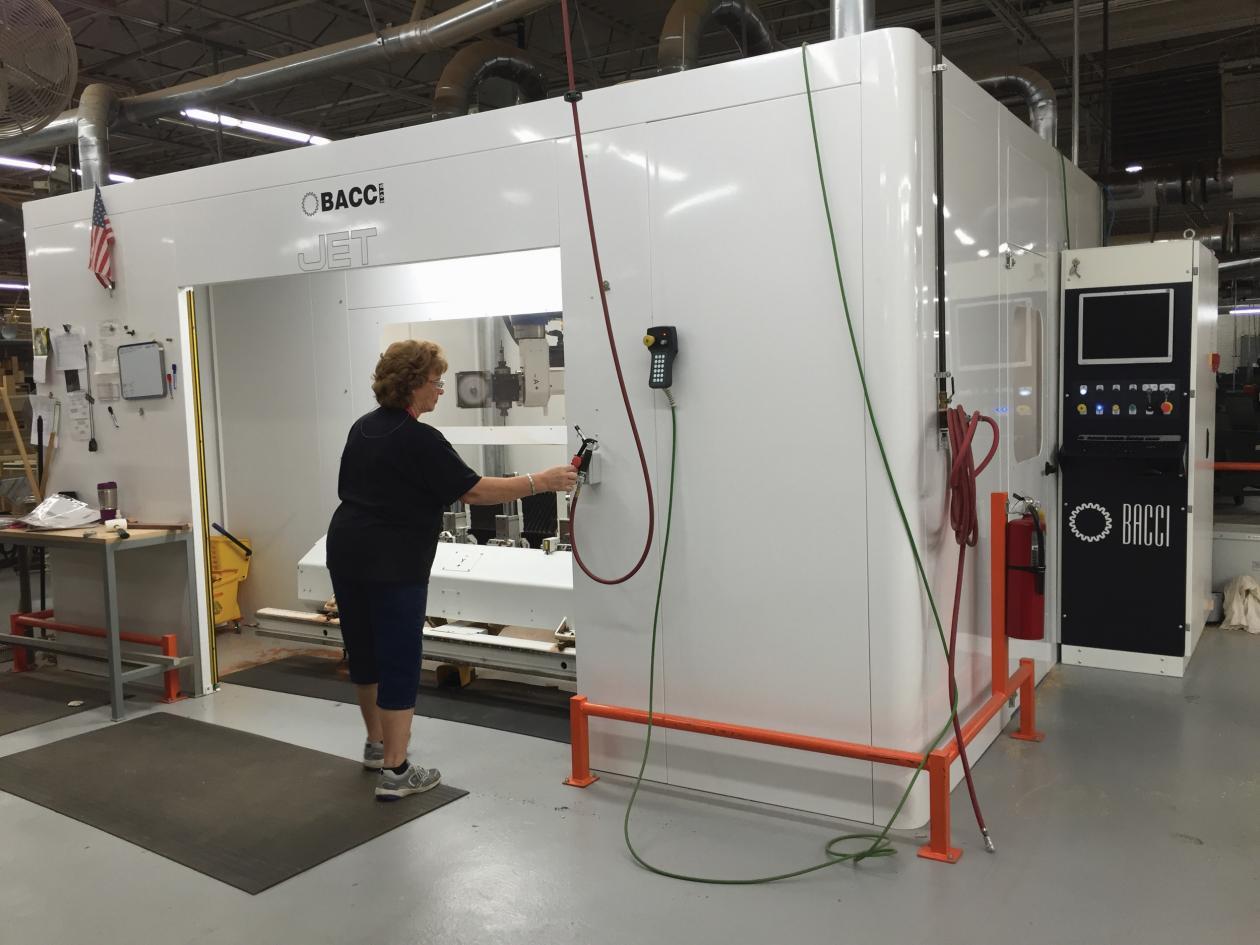 After a relatively quiet year in 2016, there were more consolidations, expansions and company closings in the FDMC 300 group of companies in 2017.
These changes happened as the industry logged another strong year.
Sales for the FDMC 300 group of companies grew 5.4 percent in 2017 over the previous year to $52.209 billion. 
This group of the 300 largest North American cabinet, millwork, furniture and fixture manufacturers recorded a sixth consecutive year of sales expansion in 2017, the year just completed.
A year ago, sales for the FDMC 300 group of companies grew 5 percent in 2016 to $48.786 billion. (We adjusted the 2017 figure to $51.409 billion to make the comparison with the previous year, since there were some large additions and subtractions in the list of companies. We listed Masonite for the first time, for example, a company with estimated sales of more than $1 billion.)
Last year, there were several major consolidations, but we identified only one company in the group of 300 that closed during 2016. That was the lowest number in more than 20 years.
We identified five companies that closed their doors in the past year or so:
KLN Manufacturing was based in San Antonio, Texas, and made furniture for student housing and the military, including chairs, beds, nightstands, desks and pedestals, wardrobes and wall units. The company employed 200 in plants in Grass Valley, California; Dallas and San Antonio, Texas. We estimated sales to be $50 million in 2016. Divisions were Avteq, Avteq/Living, Dehler Manufacturing, and Thurston Manufacturing.
Great Lake Woods Inc. is reported closed by a company source. An auction of rough mill and woodworking machinery was held in mid-December. The Holland, Michigan, company made wood mouldings and wood products including rope, dentil, textured, embossed and MDF profiles, components, contract furniture, assemblies, ceiling systems, mantels and wood blinds. The company employed 100 and annual sales were reported to be $15 million in 2016.
Shafer Commercial Seating Inc. The Denver maker of contract and restaurant furniture, upholstered chairs, wood chairs, bar stools, booths, tabletops, table bases, sofas and sleepers closed late in the year. The company employed 95 and had estimated annual sales of $11 million in 2016. A message on their website in mid-December read: We are sorry, but Shafer Commercial Seating is no longer in business.  We thank our customers for the many years of support.
Mid-Canada Millwork Ltd. in Steinbach, Manitoba, closed earlier. An auction was held in April 2017. The company made store fixtures, architectural woodwork, millwork/mouldings: laboratory casework, countertops, commercial cabinets, employed 150, and had annual sales of $21.5 million in 2016.
Rimi Woodcraft Corp. in Bronx, New York, was reported to have closed and auctions of equipment were reported. The company made architectural woodwork, doors, high-end residential interiors, custom kitchen cabinets and employed 100 in the Bronx and Middletown, New York. Annual sales were estimated to be $30 million in 2016.
Other changes
ClosetMaid was sold by Emerson to Griffon Corp. in April 2017, but sales under the new company have not been broken out yet. This segment's sales may be higher when combined with existing Griffon companies.
Contact Industries was bought by Endura Industries, a maker of plastic door components. Contact Industries had earlier sold its Prineville, Oregon, wood component manufacturing property but was still in operation there. A year earlier, Contact had 215 employees.
Stanley Furniture was purchased by Vietnam-affiliated Churchill Downs LLC. The revenue figure was based on third quarter 2017 sales. Sales were down sharply due to problems in Asia plants. Stanley imports from Indonesia and Vietnam. Earlier, the Stanleytown plant and Robbinsville, North Carolina, operation were closed.
Kohler left the furniture industry and sold Baker Furniture and its high-end furniture and upholstery lines to China's Samson Investment Holding Co. Kohler said Baker, Milling Road and McGuire target the upper end/luxury niche of the market and will serve as a complement to other Samson companies which compete in the middle and upper price point segments of the home furnishings industry. Kohler had owned Baker since 1986 and McGuire Road since 1990.
In addition to the sale of the business, Samson can choose to purchase Baker's 36-acre property in Hickory, North Carolina, which houses the company's warehouse and distribution center and Baker's 750,000-square-foot casegoods plant in Hildebran, North Carolina, and two factories in Indonesia. The newly acquired brands reportedly will continue operating out of their offices and facilities in North Carolina and Indonesia
RSI was acquired by American Woodmark in December. The agreement was to be completed in 2018. RSI makes stock and semi-custom kitchen and bath cabinets, stock and semi-custom bath vanities, and cultured marble countertops. RSI had estimated annual sales of $500 million and 3,500 employees. American Woodmark and RSI are among the largest U.S. cabinet manufacturers.
ACProducts. Communication after the 2017 FDMC 300 was compiled indicated that the company will have about $321 million in sales, taking the acquisition of Smart Cabinetry into account. The company operates plants in Thompsontown and Mount Union, Pennsylvania, and employs 1,000.
Republic Elite. The Marshall, Texas, cabinet manufacturer, reportedly merged with LDC Stone Inc., a supplier of countertops and imported cabinets. Republic's sales were reported to be $100 million.
Heritage Home Group LLC, owner of well-known brands such as Broyhill, Drexel, Henredon, Hickory Chair, Maitland-Smith, and Thomasville, operates 15 plants in Lenoir, Hickory, North Carolina, and Cebu, Philippines. Bassett Furniture Industries, Inc. announced that it has entered into an agreement with Heritage Home Group to purchase certain of HHG's Lane Venture operating assets.
Hooker Furniture Corp. bought upholstery manufacturer Shenandoah Furniture in September. Shenandoah operates three upholstery plants in Virginia and North Carolina. Hooker earlier purchased Home Meridian.
A note on removals
We removed American Seating since they sold their stationary seating business to Irwin Seating Co. and remain in transportation seating. The Grand Rapids company employs 500 people. Irwin, also in Grand Rapids, manufactures theater seating, auditorium seating, telescopic bleachers and platforms, arena, stadium and lecture room seating.
Also, we took Quality Cabinet in San Diego off the list. This company had been acquired by Glenn Rieder in Milwaukee several years ago but operated separately. Glenn Rieder makes architectural millwork for hotels, casinos, corporate offices, institutional, sports facilities, and retail. Quality Cabinet is now part of Glenn Rieder's listing.
Additional information on these developments and the full list of 300 companies is also online at http://www.woodworkingnetwork.com/fdmc-300
Have something to say? Share your thoughts with us in the comments below.