Ligna 2019 draws more than 90,000 from 100 plus countries
May 31, 2019 | 10:18 am CDT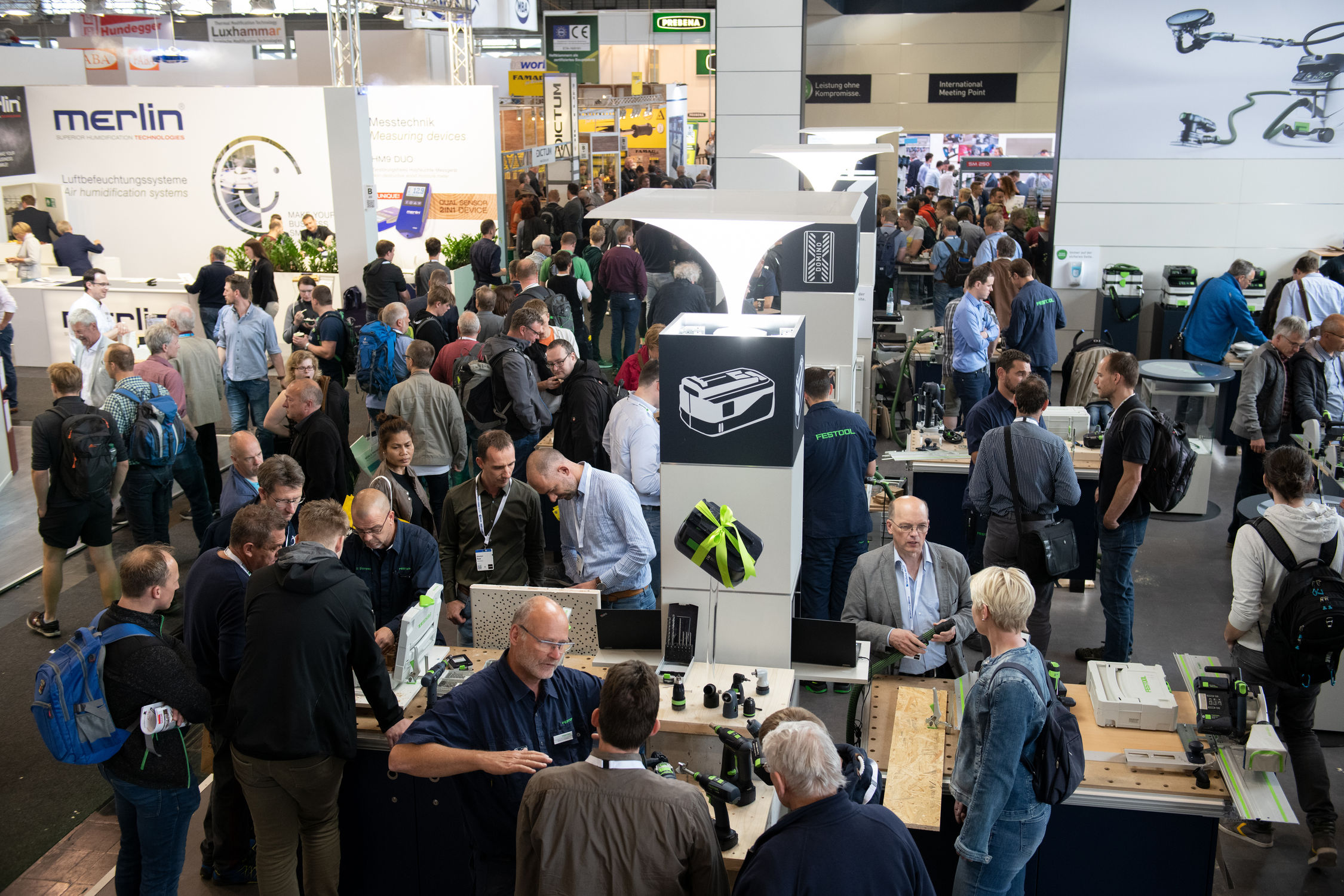 HANNOVER, Germany -- More than 90,000 visitors from 100 plus countries visited Ligna 2019 May 27-31.  The five-day event drew 1,500 exhibitors who occupied 1.4 million sq. ft. of exhibit space.  According to show management, "smart, futureproof solutions were at the top of the agenda."  "Ligna 2019 made it amply clear that technology users are now 'getting smart' with regard to digitization and automation. Major emphasis was placed on integrated solutions enabling companies of all sizes – from niche woodworking firms to large-scale manufacturers – to meet current market demands and prepare for future challenges. And digitization featured prominently for the primary wood industry, as well."
"Ligna 2019 demonstrated that we have taken a big leap forward in the direction of digital wood processing, and that interest in advanced technology is running high throughout the world," said Pekka Paasivaara, president of the German Woodworking Machinery Manufacturers' Association, CEO of HOMAG Group AG and member of the Board of Management of Dürr AG. "We were also particularly pleased to note increases in the number of attendees from North America and Southeast Asia."
According to Ligna management, more than 50 percent of Ligna visitors rated the importance of Industry 4.0 from high to very high. Some 40 percent of them were either upgrading their existing machinery or considering the purchase of new machines to reap the benefits of Industry 4.0 technology. Deutsche Messe Managing Board member, Dr. Andreas Gruchow, said, "by focusing on digitization, automation, robotics and revolutionary surface technology applications, Ligna's exhibitors played a major role in driving technological advancement. Technologies considered to be visionary at the previous Ligna have now become reality," he added.
The next Ligna will be held from May 10-14, 2021.
Have something to say? Share your thoughts with us in the comments below.