Modular power tool system powers even a boat
June 24, 2022 | 10:07 am CDT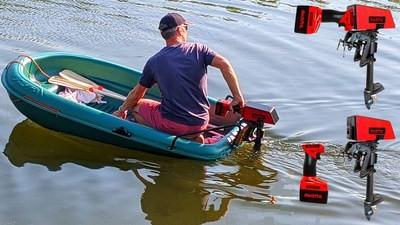 DEVON, England — "Did you see, that boat's powered by a drill!" a bystander exclaimed excitedly, as a KwikPro motor handle driving an outboard propelled a small boat along a river in Somerset, England. The patented KwikPro power tool system offers a versatile slide-on power handle system capable of driving an almost limitless array of work and leisure products and creations.
KwikPro launched on Kickstarter.com as part of a worldwide pre-orders crowdfunding campaign starting June 21, 2022.
KwikPro motor handles are aiming to compliment and revolutionize power tools with their power-it-all versatility. The innovative KwikPro motor handle system is designed to power and repower numerous tools, machines, consumer, professional and leisure products.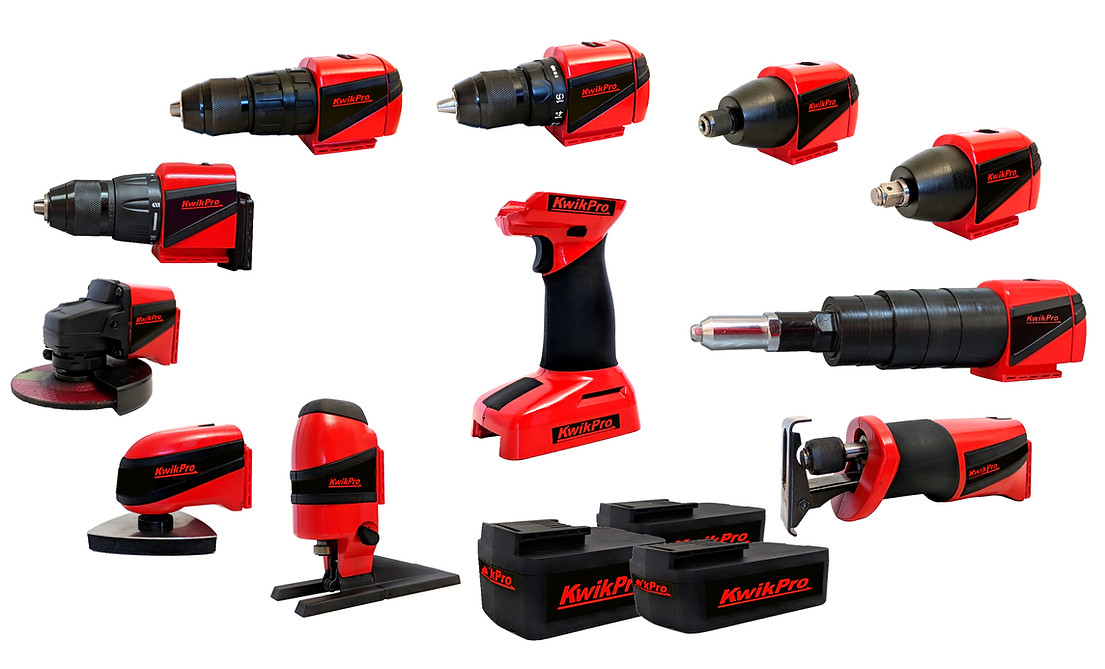 Created and designed by Robert Fowler, a seasoned engineer with extensive experience in motor and battery-powered innovations, the modular system has been years in development. Fowler has worked to create a product with the versatility to be used in innumerable situations, projects and industries.

Offering greater capabilities than traditional power tools, the patented KwikPro system features quick-fitting motor handles, attachments and adaptor kits, to enable users to form, power and repower numerous tools and other products. These unique interchangeable motor handles come equipped with powerful long-lasting brushless motors, removable lithium batteries, variable speed controls, and quick-connect drive systems. 

The KwikPro system is designed to save time and money, and to be more environmentally sustainable. It is designed for use in workshops, construction sites, in the garden, on cars, in the kitchen, for engineering, education, even powering boats, and much more.
Check out the video below showing some of the uses of the system.
 
Have something to say? Share your thoughts with us in the comments below.