Mask named Cefla technician in preparation for increased lab testing
January 26, 2021 | 11:55 am CST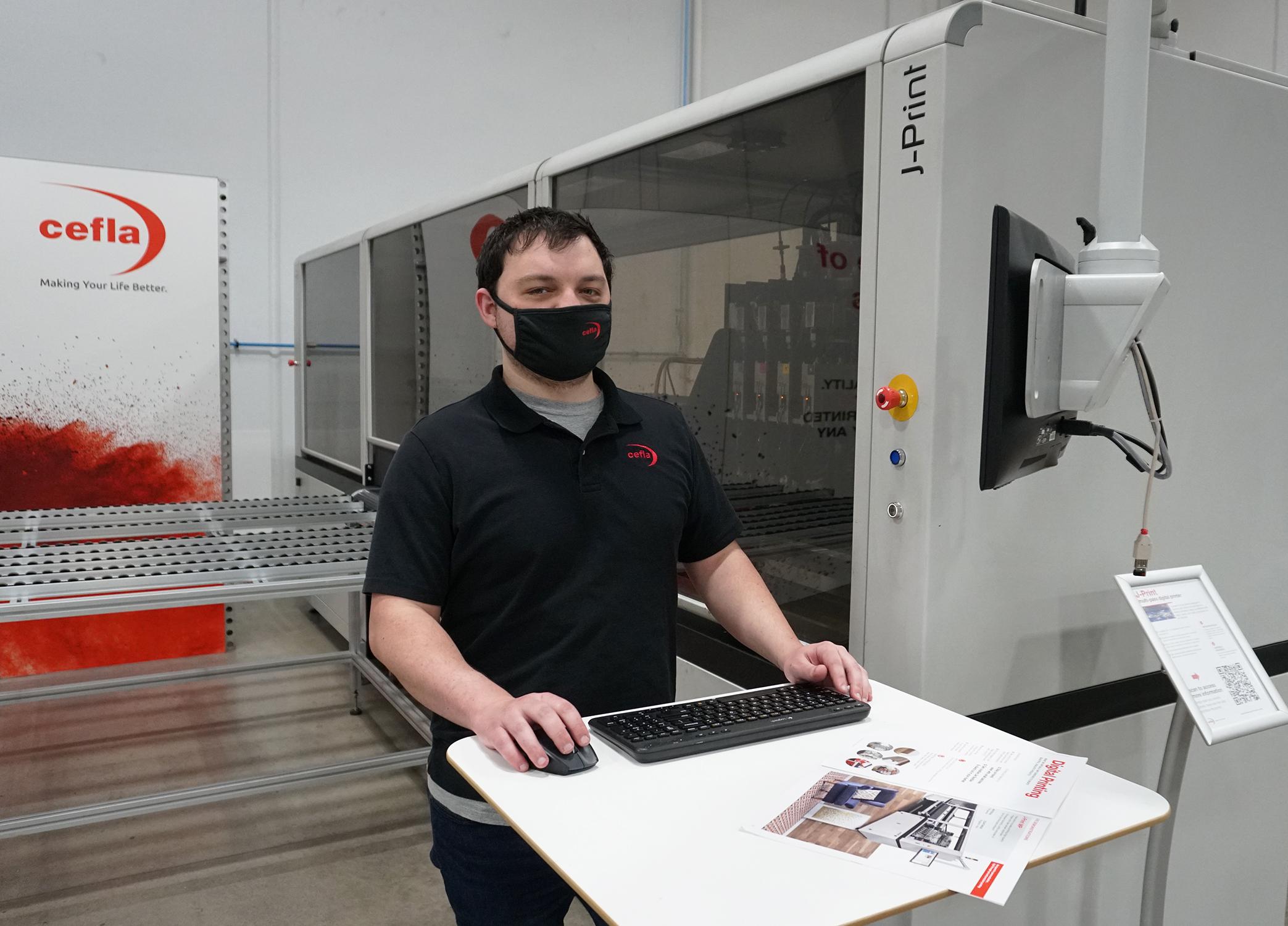 CHARLOTTE, N.C. -- Cefla North America, the supplier of surface enhancement technologies in the U.S. and Canada, has added a new position to its finishing laboratory team.
Samuel Mask has been promoted to lab application technician; he started his time with Cefla North America as a lab intern in October 2019. The team has expanded in preparation for increased lab testing, facility events, and equipment upgrades that will take place in 2021.
Since 2019, Mask has shadowed Mike Lowe, lab manager, and senior lab technician Benny Smith, who have a combined 47 years of experience in finishing and digital printing industries.
Mask's training has also included instruction from technical director Lorenzo Pavone, Cefla's senior technical expert in North America. Pavone personally oversees the company's largest and most complex North American finishing installations. Mask's position will provide additional coverage to daily lab activities surrounding customer testing as well as product research and development.
Cefla North America reportedly has the largest laboratory dedicated to finishing professionals second only to its global headquarters in Imola, Italy, and is the company's largest investment outside of Italy.
The lab enables customers to test substrates and coatings in an environment that does not disrupt their company's production. The lab also serves a center of research on the latest trends, techniques and technologies available to the finishing industry. Cefla North America is also a center for vacuum technology and manufactures a line of vacuum coating finishing systems under the name Delle Vedove, or DV-Systems. See www.ceflafinishing.com
Have something to say? Share your thoughts with us in the comments below.