Is lumber trade war hurting U.S. construction industry?
April 16, 2018 | 9:34 am CDT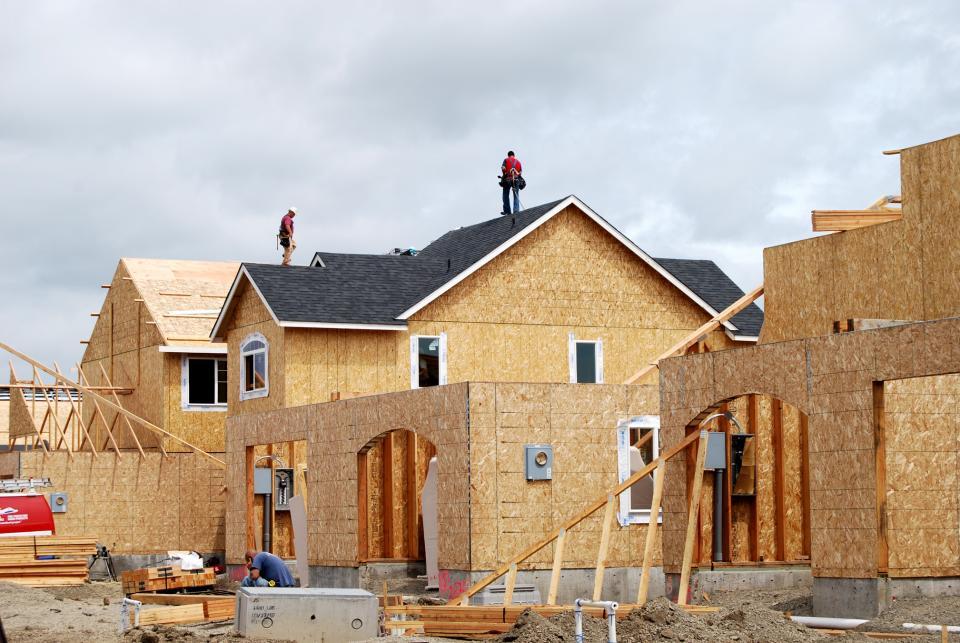 Higher wood costs are one factor in making housing more expensive, too expensive for some potential buyers.
The National Association of Homebuilders is not happy with President Donald Trump's high tariffs on Canadian lumber which are killing the construction industry, according to NAHB CEO Jerry Howard.
Howard told Fox Business' Stuart Varney that it was ludicrous that a neighboring country like Canada is not being able to import into the United States, while we are importing lumber from Russia to build American homes.
The Trump administration earlier announced tariffs on Canadian lumber, which has caused the price of lumber to increase 25 percent from a year ago and 60 percent from two years ago, according to Howard. He said that it is very difficult for builders to absorb that kind of an increase, and the tariffs are causing lumber to come in at a slower pace, also adding cost. See https://www.foxbusiness.com
WWPA: More houses to be built in 2019
A total of 1.13 million houses are anticipated to be built in 2019 in the United States, 255,000 more than this year, according to the Western Wood Products Association.
The number of apartment complexes being constructed annually is expected to drop from about 425,000 this year to 402,000 in 2019, according to the association.
More than 53 billion board feet of lumber will be needed to meet that demand in 2019, and United States production is forecast at 36 billion board feet in 2019, according to the association.
Gene Wengert commented that this seems to indicate that one-third of the lumber used for construction will be imported.
Millennials buying new homes
Recent data from the Census Bureau confirms that millennials are increasingly entering the housing market as first-time buyers, according to NAHB.
The homeownership rate of millennials, now at 36 percent, registered the largest gains among all age groups in 2017. As the nation's largest demographic group, more than 70 million millennials are ready to dominate the home buying market in the months and years ahead.
Home builders recognize the changing demographics and the increasing demand for entry-level homes. Yet rising construction costs and limited lot availability create significant challenges to building smaller, single-family detached homes that are both affordable to first-time buyers and cost-effective for builders.
With millennials willing to compromise on space, townhouses are offering a more affordable option for younger buyers ready to purchase their first homes. After experiencing a drop during the recession, the share of new townhome construction has been rising since 2009. According to NAHB analysis of Census data, townhome construction in 2017 was up seven percent from 2016.
Millennials also are looking for homes with three bedrooms and two bathrooms, outdoor space, flexible areas that can be used for a variety of purposes and more luxurious finishes, like quartz countertops. See https://www.nahb.org
Effect on furniture and cabinets
"How do housing sales affect our furniture and cabinet industries?" Wengert said. "Obviously, with fewer homes being built and sold, there is a smaller demand for cabinets, flooring and new furniture.
"Plus, the higher interest rates and the loss of tax benefits from a loan (mortgage interest) and from property tax deductions, mean that the net home cost is more per month. So, some of those buying a new home will have less money for furniture and even special wood decorations like paneling.
"It is indeed good to also appreciate that the rise in a home cost of $1,000 reduces potential purchasers' ability to buy a home by over 10,000 people," Wengert said. "We do, however, see that banks and others are easing mortgagee loan requirements for purchasers. The bottom line is that forest products companies need to fine tune their marketing program (or set one up) so that they are not severely, negatively affected by changes in the marketplace.
"For example, if the market drops 5 percent, why not have the competition lose 10 percent and we lose 0 percent. Or better yet, with a good marketing program (not to be confused with a sales program; they are quite different), why not see the competition lose 15 percent and we gain 5 percent?  A first step is asking 'Why would someone buy from my competitor?' and 'What makes their product more desirable to purchasers?'
Have something to say? Share your thoughts with us in the comments below.