Lumber Liquidators Compliance Officer Resigns
June 12, 2015 | 11:27 am CDT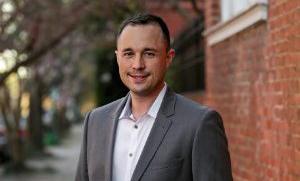 Photo By LinkedIn
TOANO, VA - Lumber Liquidators' chief compliance office has left the embattled flooring manufacturer as fallout from reports that the company sold "toxic" laminate flooring from China continues.
According to his LinkedIn account, SVP and CCO Ray Cotton's employment at Lumber Liquidators ceased in May 2015. Cotton is the third top executive to depart the flooring manufacturer in the last couple of months. On May 21 the company announced the sudden resignation President and CEO Robert Lynch, just weeks after it had fired CFO Daniel Terrell.
The company's troubles stem from a March 1 "60 Minutes" report that claimed some of  Lumber Liquidators' imported laminate flooring had dangerously high levels of formaldehyde emissions -- which have been linked to cancer -- despite being labeled CARB-compliant. Lumber Liquidators has since announced it would suspend its importing of the Chinese-manufactured laminate flooring.
Cotton's resignation comes as the company deals with allegations that the formaldehyde testing firm it hired sent homeowners screening test kits with false accreditation labels. According to the American Industrial Hygiene Association (AIHA),  Building Health Check LLC's Model FM IAQ Screen Check Indoor Air Quality Formaldehyde Screening Kits displayed AIHA Accredited Laboratory symbols on the packaging, which was "misleading, improper and in violation of AIHA-LAP policies."
"Product inserts (sample test reports and instructions) as well as promotional materials associated with the kits may also mislead users into believing that EDLab is accredited by AIHA-LAP to conduct testing for methods covering formaldehyde.  EDLab is not accredited by AIHA-LAP to conduct testing for methods covering formaldehyde," a June 4 statement by AIHA said. EDLab is Environmental Diagnostics Laboratory, a division of Pure Air Control Services Inc.
While the EPA said it has not taken a position on Lumber Liquidators' testing program, it "cautions the public that air testing may not provide useful information due to the uncertainties of home air testing, the lack of widely accepted health based standards for formaldehyde levels in indoor air to compare test results, and because air testing does not provide information on specific sources of formaldehyde, such as laminate flooring."
Since the airing of the report, Lumber Liquidators has been under federal investigation and is also facing a federal class-action lawsuit by consumer-rights law firm Hagens Berman. On June 5, Robertson & Associates LLC, a construction defect law firm, filed a motion for a preliminary injunction against Lumber Liquidators (NYSE LL), Building Health Check and EDLab. A May 7 complaint by the law firm also alleged violations of the Racketeer Influenced and Corrupt Organizations Act (RICO) against the three companies.



 
Have something to say? Share your thoughts with us in the comments below.