A look back at 2019: The most popular stories of the year
December 30, 2019 | 12:59 pm CST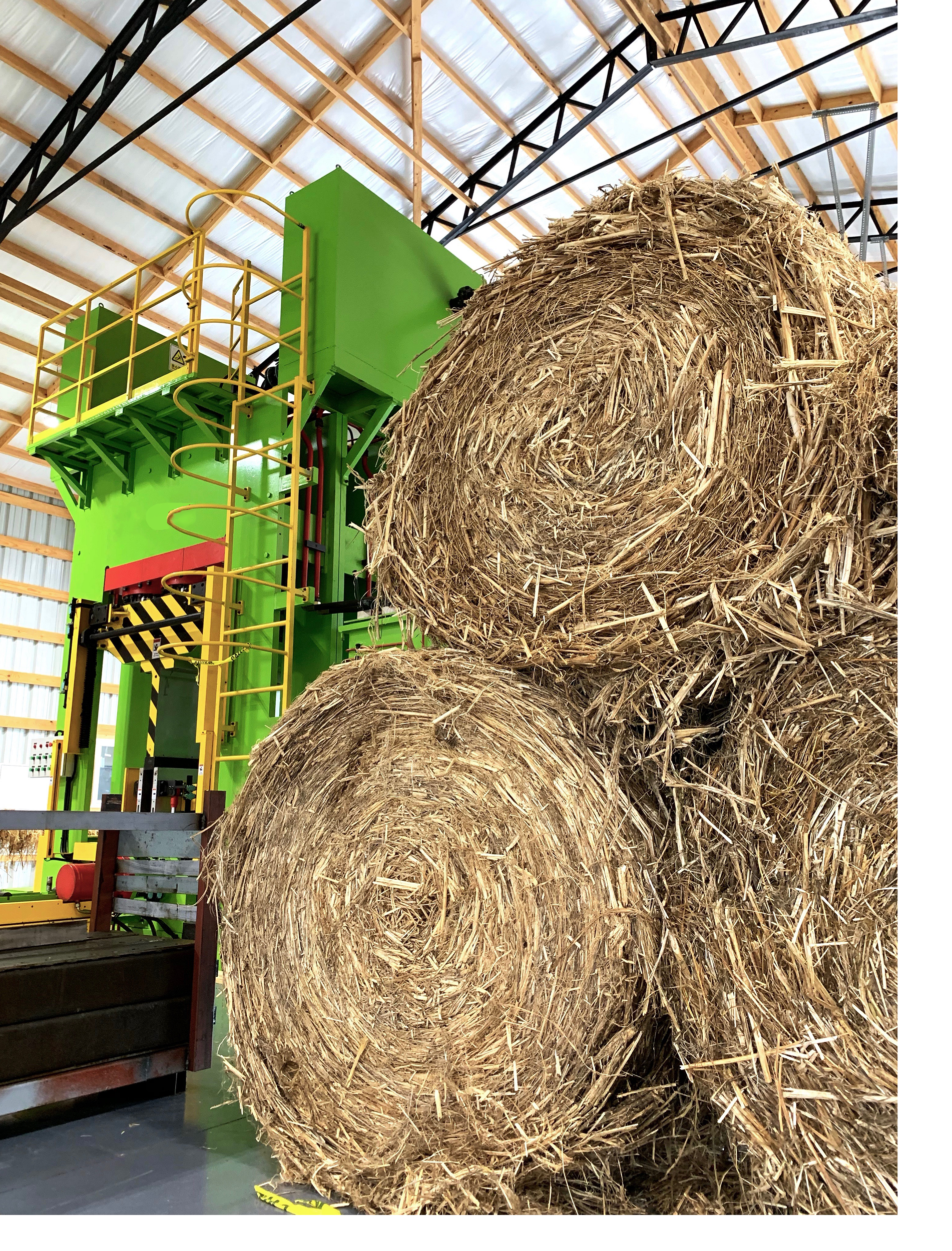 Hempwood, fractal burning, and a ranked list of the biggest landowners got the most eyeballs from January to December.
Oak is out, hemp is in - HempWood factory opens in Kentucky
"Oak is out. Hemp is in," says HempWood leader Greg Wilson, whose 15,600-square-feet factory is now officially open for business in Kentucky.
HempWood is a reverse-engineered wood substitute with advantages over traditional oak hardwood, says Fibonacci, the company behind it. Those include a higher availability, a much quicker grow time of six months, and a 20 percent higher density. HempWood can be used in furniture, flooring, and other woodworking projects.
"We're taking something that grows in six months and we're able to able to replicate, if not out perform, a tropical hardwood that grows in 200 years," Wilson said at a ribbon-cutting ceremony Monday. Wilson and Congressman James Comer cut the ribbon at the ceremony, later demonstrating how HempWood logs are manufactured.
The plant will consume $1 million a year in raw materials (all coming from local farmers and neighboring counties) and have a significant impact on labor, generating another $1 million a year, WPSD Local 6 News reported.
The one-of-a-kind HempWood plant will run two presses over two shifts. Around 12 employees and three managers are needed each shift - reaching around 50 employees overall by the end of the year. Wilson is currently taking job applications at work@hempwood.com. Two people will be hired each month through the year's end. Eight employees currently work at the plant.
HempWood will be available in blocks, pre-sawn boards, flooring, and finished products such as cutting boards and skateboards at prices lower than oak. bit.ly/2rDX43I
Fractal burning kills another in Michigan
Fractal burning, also called Lichtenberg, is a process that creates images such as these on wood using high-voltage electricity and a conductive solution.Fractal burning, also called Lichtenberg, is a process that creates images such as these on wood using high-voltage electricity and a conductive solution.
Fractal burning, the controversial process for using high-voltage electricity to create designs in wood, has claimed the life of another man in Michigan.
The unnamed man, who detectives said was around 60 years old, was found dead inside his garage in suburban Detroit. Investigators found the man's severely burned body near fractal burning equipment.
This isn't the first death caused by fractal burning. In mid-2017, The American Association of Woodturners Safety Committee issued a policy against fractal burning, banning it from AAW events after it took the life of a craftsman in Washington.
Our readers had a lot to say on the AAW ban. Our 2017 article was one of the most read articles of the year.
The fractal burning process, also known as Lichtenberg, typically uses a high-voltage transformer, often repurposed from a microwave oven, to flow current across wood items that have been soaked with a chemical solution. bit.ly/2q8NWn5
Milwaukee unveils new tools for 2019
In a massive multi-media press event June 6, Milwaukee unveiled an extensive array of new tools for 2019 and beyond. While most of the tools are targeted at job site-based trades workers, some key new offerings are of particular interest to shop-based woodworkers and installers.
Those include a new cordless compact router, versatile multi-head cordless drill-drivers designed for work in tight spaces, a powerful full-size cordless miter saw, cordless framing nailers, cordless brad nailers, cordless assembly staplers, and new components for Milwaukee's growing system of storage and transportation containers. bit.ly/34T40rW
Who are the 20 biggest American landowners?
The Land Report, a magazine for the American landowner, publishes a list of the 100 biggest private landowners in the U.S. every year.
The top 20 individuals and families each own a minimum of half a million acres. Unsurpisingly, the wood products market claims quite a few names on the list - many which are owned by families who've been able to claim their land for generations. Others are successful business people hailing from industries including fast food and telecommunications.
Lumber companies included Stimson Lumber (20), RoyOMartin (19), Roseburg Forest Products (18), Jim C. Hamer Co. (15), J.D. Irving (6), Green Diamond Resource Co. (4), and Sierra Pacific (3). Check out the full top 20: bit.ly/33J4EIe
Blame the process, not the people
FDMC columnist and senior principal at The Center for Lean Learning Brad Cairns is up next with his article "Blame the process, not the people".
He writes:
It doesn't seem to matter where I go, the story is the same from all business owners: "It's impossible to find good people."
I'm sure we can all relate to this story. You have a manufacturing plant full of people, they are all scurrying around and if you stop for a second to watch them, you almost feel as if they are purposefully trying to avoid work. And there is a good possibility they are looking up at you thinking the same thing. "Doesn't that guy have anything better to do than to stare at me all day."
At some point you get curious as to why it appears the work is barely getting done. You stop someone and ask, "Hey, what are you looking for?" or "Where are you going?" or "What is it you need?" They begin to tell you, and the answer is so obvious that you just blurt it out. Whether it was a detail on a drawing, the location of a tool or what jig to use, it was obvious to you.
As you make your way back to your office, you can hardly believe you had to answer such a simple question. You start to question your HR process for hiring and wonder where you managed to find this band of misfits. "I will throw myself under the bus," you say to yourself. These have been my exact thoughts.
Read the full article: bit.ly/2NZzsOg
Felder's high-tech preventative contact system could eliminate all saw injuries
Felder has unveiled a patent-pending preventative contact system that could potentially one-up SawStop's legendary system.
If the system detects movement past a certain threshold - which surrounds the saw blade and protects against access from all directions - a safety lowering mechanism is triggered. The system lowers the sawblade below the circular saw bench a few milliseconds after a risk detection and before the blade touches any flesh. Its extremely fast response time is possible thanks to the principle of electromagnetic repulsion, says Felder.
"Every woodworker (and woodworking company) has 10 good reasons not to compromise when it comes to working safety - PCS prevents accidents and guarantees dexterity and a quality handshake forever!" says Felder.
The safety lowering mechanism does not cause any damage to the blade or incur extra costs. And the table saw will be ready for reuse at the push of a button.
The PCS system doesn't feature any wear parts - avoiding the need to adjust or maintain anything.
Felder's system could have an advantage over SawStop's famous technology, which is able to sense flesh and shut down immediately afterward. Demonstrations of the SawStop system using a hot dog have become famous in online videos and continue to draw crowds at trade shows.
Felder unveiled the system at the recent LIGNA, the world's largest woodworking fair. bit.ly/2NFqcAa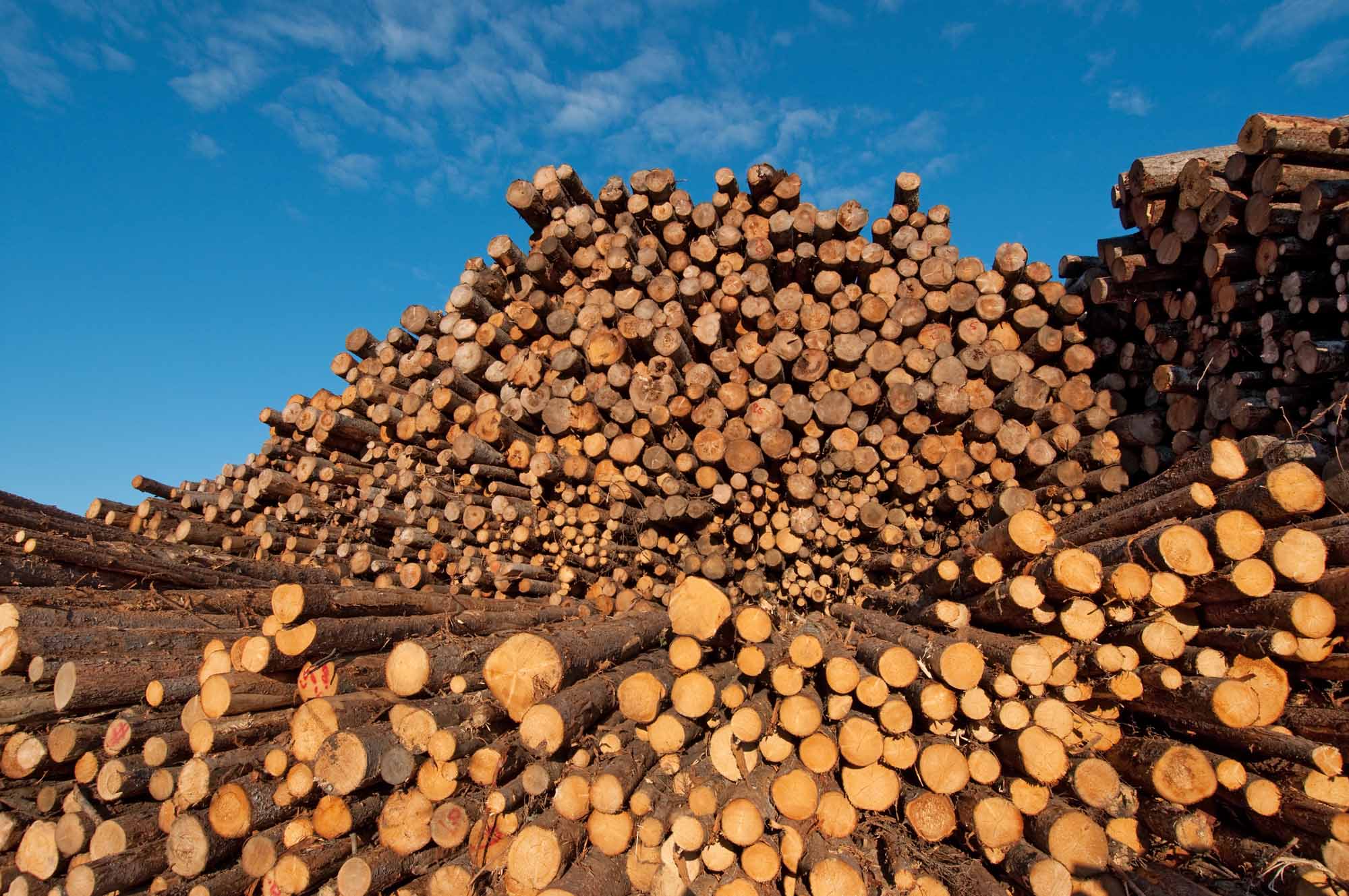 U.S. lumber soars after Canadian mill closures and bad weather
A September report showed that sourcing activity for lumber was up 69 percent over its historical average and up 70 percent year-over-year.
"Our data shows that over the past twelve weeks, sourcing activity for lumber is up 69% over its historical average," says report author Thomas, a company serving multiple industrial and business markets. For the report, Thomas looked at sourcing activity for lumber on its Thomastnet.com platform.
"When we looked at Lumber in a Thomas Index Report last summer, prices were skyrocketing to record levels. But when bad weather in Canada caused substantial logistical delays, lumber shipments were pushed back into the second half of the year. This excessive supply caused an almost 50% price drop for lumber products."
Softwood lumber import tariffs of around 21 percent were levied onto Canada last year. The National Association of Home Builders (NAHB) told MarketWatch that those tariffs are restructuring the entire lumber global supply chain - incentivizing U.S. buyers to import from overseas rather than ship lumber across the Canadian border.
U.S. production has also ramped up, surpassing Canadian production in 2018. The full article: bit.ly/34WZsRy
Wood-Mode shuts down operations, then resumes under new owner
The saga of cabinetry giant Wood-Mode made big headlines this year. First came the shutdown and the layoff of 938 employees. Then came its reopening under Pennsylvania-based Professional Building Systems owner Bill French.
Wood-Mode's 938 employees were shocked when they were suddenly out of a job last May. The news rattled the industry. Lawsuits were launched by former employees and dealers around the country were placed in a state of limbo. The county struggled to find work for the displaced employees and dealers voiced their disappointment in the company's lack of communication. Uemployement rate for the county rose to 6.1 percent, the highest in Pennsylvania.
When the plant closed May 13, many orders were placed in limbo and dealers were left in uncertainty. The goal is to complete those orders as soon as possible, as manufacturing manager Robert Gessner estimates dealers still will want about a quarter of them completed. The company is also churning out new orders.
French has reached out to dealers, who have mostly reacted positively to his ownership, he said. But damage has been done.
"We realize the name has been somewhat tarnished by the closure," French told PennLive. "We have to build that trust back."
As of late September, 235 former workers were back on the payroll. The plan is to add 500 former employees by the end of the year, manufacturing manager Robert Gessner said.
Gessner said the company is getting daily calls from other former Wood-Mode employees whom the company has not yet reached out to. He says at least 180 former employees have found jobs at other companies.
Returning employees are being paid wages at about 8 percent to 10 percent less than what they were earning, Gessner said. bit.ly/355DsUH

Masco sells window and door division for $725 million
The parent of Kraftmaid, Merillat, Masco Cabinetry, and Cardell Cabinetry, Masco Corporation (NYSE: MAS), confirmed the sale of its Milgard Windows and Doors division to MI Windows and Doors for $725 million late September.
With headquarters in Tacoma, Washington, Milgard is one of the nation's biggest window makers - employing 3,000 across manufacturing and service plants in Portland, Oregon; Sacramento, Simi Valley and Temecula, California; Denver, Colorado; and Dallas/Fort Worth, Texas. MI Windows and Doors is one of the nation's largest suppliers of vinyl and aluminum windows and patio doors.
Masco confirmed it was seeking buyers for both its window and cabinetry businesses in June.
"Since we announced the strategic review of our cabinetry and windows businesses in March, we have worked with our external advisors, our cabinetry and windows business units, and our Board of Directors to evaluate alternatives to best deliver long-term value for our shareholders," said Keith Allman, Masco's president and CEO. "We have determined that pursuing the sale of Masco Cabinetry, Milgard Windows and UK Window Group in three separate transactions is the most appropriate path forward to accomplish this value creation."
The businesses on the block totaled $1.7 billion in revenue last year. For 2018, Masco reported net sales of its Cabinetry Products segment of $950 million, and operating profit of $86 million. The company is the third biggest cabinetmaker on the FDMC 300. bit.ly/373aC9g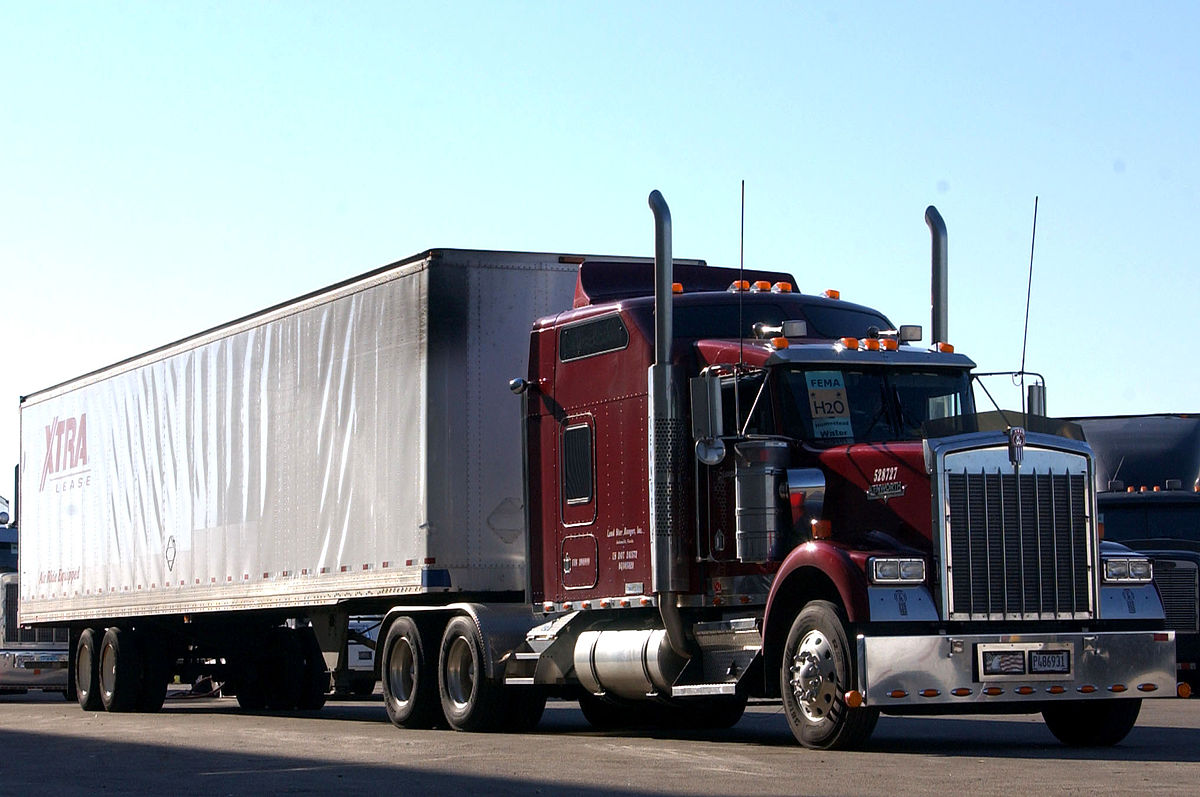 Feds rule California truckers no longer need paid rest, meal breaks
The Federal Motor Carrier Safety Administration (FMCSA) ruled late 2018 that trucking companies no longer need to provide meal breaks and paid rest for their truckers.
The Teamsters Union and the state of California sued the FMCSA soon after, saying federal laws do not supersede California's state labor laws.
Federal law dictates that truckers must rest 30 minutes every 14-hour workday. The new ruling would allow those drivers not to be paid during that break.
The FMCSA's ruling followed from petitions from the American Trucking Associations (ATA) and others. In a statement, FMCSA said it hopes to disincentive the break because of increased crashes between the California-Oregon border caused by an alleged decline in parking. FMCSA Administrator Ray Martinez also said paid rest breaks were a drag on the economy.
The state and the teamsters countered:
"It is well within a state's rights to establish standards for the welfare of our workers," said state Attorney General Xavier Becerra. "Truck drivers, like every other person protected under California's labor laws across hundreds of different industries, deserve adequate meal and rest breaks." bit.ly/2KgBYyO
Have something to say? Share your thoughts with us in the comments below.