Death prompts ban on fractal burning
July 24, 2017 | 2:48 pm CDT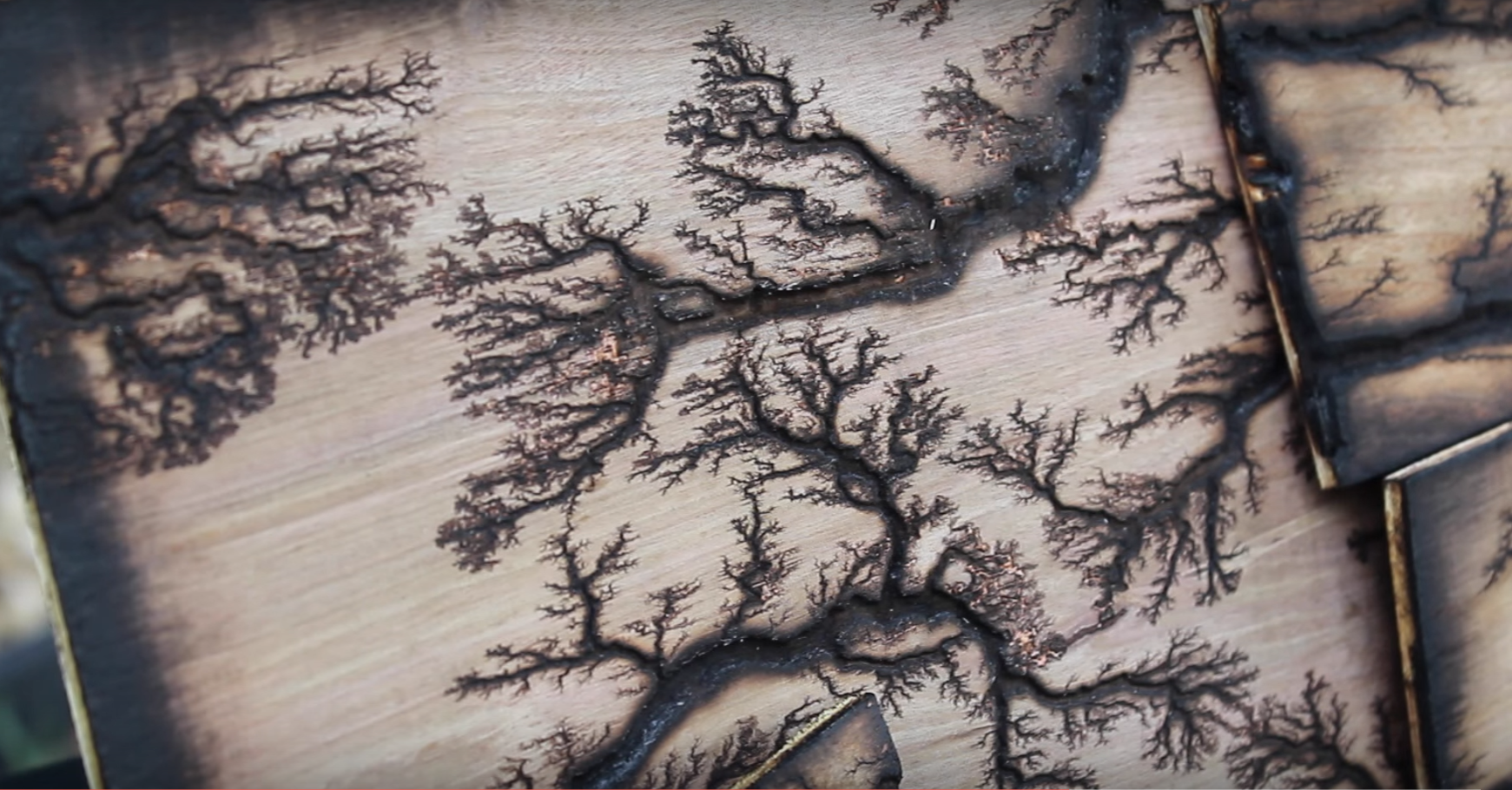 The pre-eminent association for wood turners in the United States has issued a ban on a controversial process for using high-voltage electricity to create designs in wood because the technique has reportedly resulted in at least one death of a craftsperson.
The American Association of Woodturners Safety Committee issued a policy against fractal burning, also known as Lichtenberg, banning it from AAW events.
"It is the policy of the American Association of Woodturners (AAW) that the process known as fractal burning is prohibited from being used in any AAW-sponsored events, including regional and national symposia, and that AAW-chartered chapters are strongly urged to refrain from demonstrating or featuring the process in chapter events," said the policy. "Further, the process of fractal burning shall not be featured in any written or online AAW publication, except for within articles that warn against its use. AAW publications will not accept advertisements for any products or supplies directly related to the process."
The action was prompted in part by news in May that a woodworker in Walla Walla, Washington, was killed by electrocution while attempting to use the Lichtenberg fractal burning technique (http://www.union-bulletin.com/local/local-man-electrocuted-using-danger…). The process typically uses a high-voltage transformer, often repurposed from a microwave oven, to flow current across wood items that have been soaked with a chemical solution.
AAW's Safety Committee urged publication of information warning members about the dangers of the technique in the organization's magazine, American Woodturner, in its August issue.
The Union-Bulletin newspaper reported that Robert Riggers, 47, of Walla Walla, died outside his home after attempting to create a picture frame using the Lichtenberg fractal burning technique. The county coroner was reported as saying it appeared Riggers had used the technique many times before, based on items found at his residence. However, the coroner said, the process is very dangerous.
Other deaths have been referred to in online reports and in woodworking forums and by the AAW Safety Committee, but no details or confirmation of those other incidents was immediately available.
Have something to say? Share your thoughts with us in the comments below.