Judges named for 2021 Veneer Tech Craftsman's Challenge
March 11, 2021 | 11:20 am CST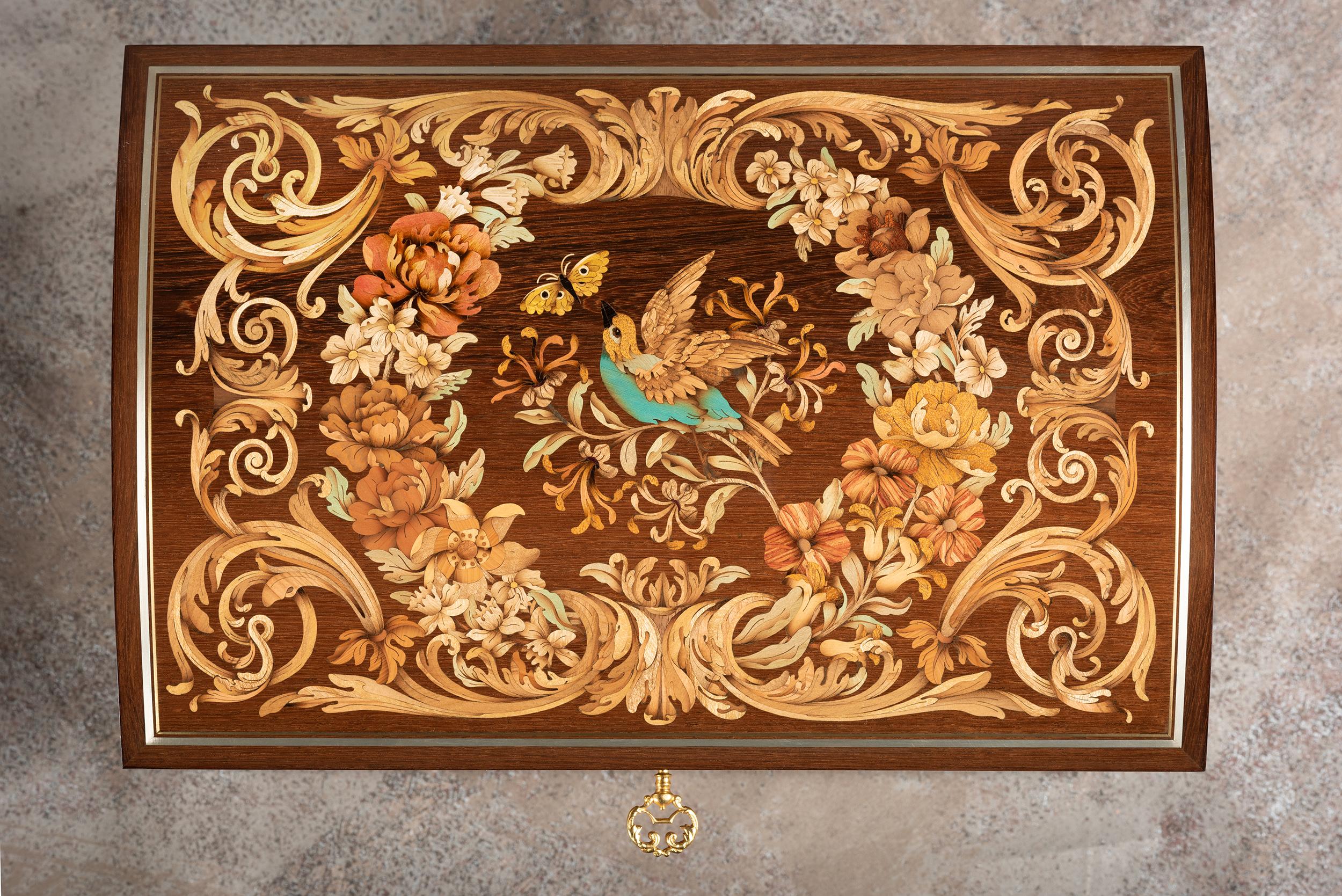 A panel of three distinguished judges has been named for the 2021 Veneer Tech Craftsman's Challenge, which is currently accepting entries. Judges for this year's competition will include Marc Adams, Michele Weitzel, and William Sampson.
Marc Adams
Marc Adams founded the Marc Adams School of Woodworking and has been woodworking professionally for more than 40 years. In 1991, he became a technical consultant to the WWPA, SFPA, AHEC, and the U.S. government, representing the United States on International Quality of Furniture Making. His work has appeared in many books and national magazines, including on the cover of Fine Woodworking. His Technical Techniques video series was awarded four Telly awards. He was previously a judge for the 2008 and 2016 Veneer Tech Craftsman Challenge Awards. In 1998, he was chosen as one of Indiana's Top 40 Under 40 in the local business community and in May of 2017, Adams received an Honorary Doctor of Humane Letters from the University of Indianapolis. The Governor of Indiana awarded Adams with a Sagamore of the Wabash, which is Indiana's highest civilian honor.
Michele Weitzel
Michele Weitzel has been involved with the woodworking industry since 2006 in various roles. She has worked with many design professionals throughout her tenure and delivered many design presentations throughout the US. She is passionate about woodworking and design.
William Sampson
William Sampson is a lifelong woodworker, and previously served as a judge for the Veneer Tech Craftsman's Challenge in four separate years. He was the editor of Fine Woodworking magazine in the early 1990s and founded WoodshopBusiness magazine, which he eventually sold and merged with CabinetMaker magazine. He helped found the Cabinet Makers Association in 1998 and was its first executive director. Today, as editorial director of FDMC magazine and Woodworking Network he has more than 20 years experience covering the professional woodworking industry. His popular "In the Shop" tool reviews and videos appear monthly in FDMC and his Woodworking Network podcast is available in popular podcast channels.
Originally created by Veneer Technologies and still sponsored by that company, the Veneer Tech Craftsman's Challenge is currently owned and conducted by CCI Media LLC, which also owns Woodworking Network and FDMC magazine.
The Veneer Tech Craftsman's Challenge is considered by many the most prestigious woodworking competition in the world with generous cash prizes. Grand Prize of $3,000 is available to the designer, craftsman, or manufacturer who enters the best work of submitted in the view of the panel of expert judges. But not only does the maker win, the Grand Prize awards also include $2,000 for the supplier of veneer for the winning piece and $1,000 to the salesman who sold the veneer.
In addition, there are separate category prizes of $1,000 each for Architectural, Cabinetry, Furniture, Marquetry, Specialty Products, and Student Work.
It's easy to enter online and post your entry, including photos. The entry deadline is June 7 for this year's contest. Winners will be announced at a special event at AWFS in Las Vegas.
In the past, judges have repeatedly mentioned how important quality photographs were to their decision, so entrants might want to check out some photographic advice from Scott Grove (https://www.woodworkingnetwork.com/community/project-gallery/image-everything-photographing-your-work), who is a past winner of the contest and has served multiple times as a judge.
Patrice Lejeune captured the Grand Prize in 2020. He is a furniture maker and marquetry expert who is adept in traditional French marquetry as practiced during the 17th and 18th centuries. His piece, "Treasure Box III," put all that skill on superb display. Inspired by a marquetry coffer attributed to Andre-Charles Boulle and currently in the collection of the J. Paul Getty Museum, the piece was downsized by a third to be more appropriate to modern interiors. The box features spectacularly detailed marquetry tableaus on all sides, featuring 40 different species of wood selected for their historical pertinence. Species include boxwood, espanilla, walnut, cherry, holy, pink ivory, yew, olive, pear, mahoganies, hornbeam, and dyed wood.
You can also see pictures and read about the 2020 winners.
Have something to say? Share your thoughts with us in the comments below.