Heritage Home announces auction results for remaining brands
October 22, 2018 | 12:00 pm CDT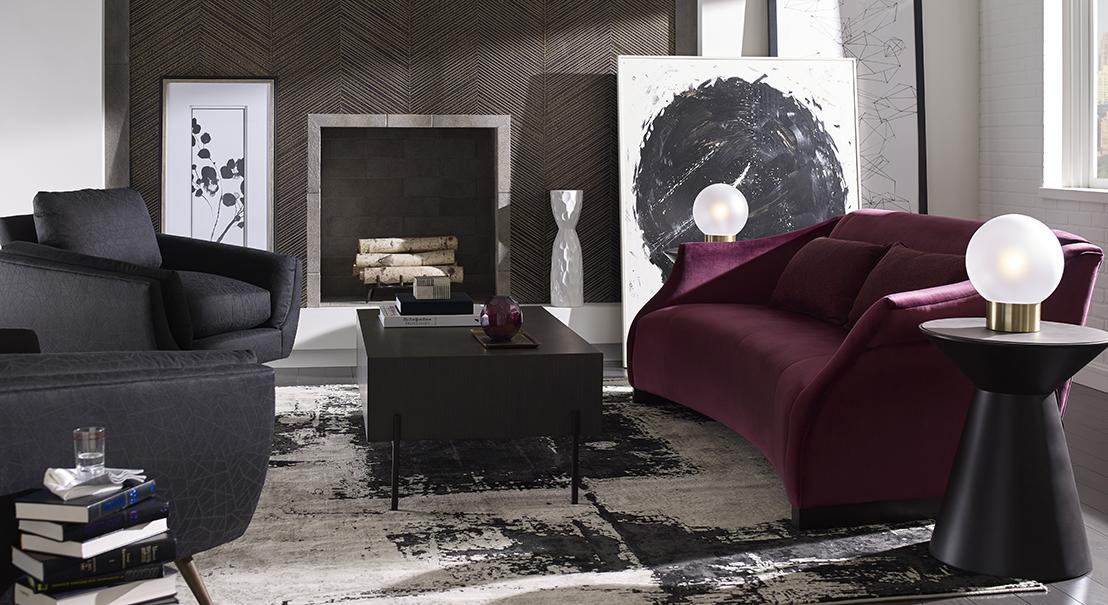 HIGH POINT - Heritage Home Group (HHG) announced that its remaining brands - Broyhill, Thomasville, Drexel, and Henredon furniture groups - will go to separate bidders.
The company's chief restructuring officer Robert Albergotti released this statement:
The Company hosted an auction for the sale of its Thomasville & Co. (including Thomasville, Drexel and Henredon) and Broyhill business lines. We are announcing today that an affiliate of Authentic Brands Group and the Schottenstein Organization emerged as the winning bidder for the intellectual property assets of both business lines. This sale is for the brands only and does not include their corporate or manufacturing operations.
Also within the auction, Hamilton Square, LLC, an affiliate of Samson Furniture, purchased the Lenoir upholstery manufacturing facility, and VLR, LLC, an affiliate of Hale Partnership, purchased the equity of our Mexican manufacturing operations.
This was a competitive process – a testament to the dedication of our employees, the quality of our assets and the value of our brands. In the coming weeks, the buyers will announce how they plan to integrate these assets into their portfolios.
A hearing will be held on Oct. 23 in the U.S. Bankruptcy Court for the District of Delaware to approve the sales. We anticipate that these assets should be transitioned to their new owners within 30 days. This announcement does not affect the previously-announced sale of our Luxury business unit. We anticipate that our retail business will continue to operate through the completion of our inventory reduction sales, which we expect to last through the end of the year.
This transaction provides these brands with the opportunity to begin a new chapter – and continue serving customers – under new ownership. Throughout this period of uncertainty, we have remained grateful for the continued support of our employees, customers, and suppliers."
---
In August, HHG filed a
WARN Act notice in North Carolina
affecting 712 employees at its Lenoir Upholstery and Lenoir Case facilities when an initial attempt to identify a buyer and sell the Broyhill and Thomasville & Co. business groups fell through. In the interim between the Aug. 28 announcement and today's announcement, a new stalking horse bidder was identified as a newly formed entity ABG and SB360. Authentic Brands Group is a brand development, marketing, and entertainment company, which owns a global portfolio of entertainment and lifestyle brands. SB360 Capital Partners is a consulting, business evaluation, asset acquisition, and asset disposition firms.
This agreement relates only to the Thomasville & Co. and Broyhill brands, and does not affect the previously announced agreement for HHG's
Luxury Group business unit by an affiliate of RHF Investments
. The Luxury Group includes the Hickory Chair, Maitland-Smith and Pearson brands and related operations. In addition to the newly formed entity Hickory Chair LLC, RHF is the parent company of Century Furniture, Hancock & Moore and Highland House.
HHG became a giant in the residential furniture industry in November 2013 following the purchase by KPS of the bankrupt Furniture Brands International. The company began selling off its brands last year, beginning with Lane business to United Furniture Industries in November. HHG followed that up in December with the sale of certain Lane Venture operating assets to Basset Furniture Industries.
Have something to say? Share your thoughts with us in the comments below.