Haworth eclipses pre-pandemic record with $2.5B in revenues
February 23, 2023 | 12:32 pm CST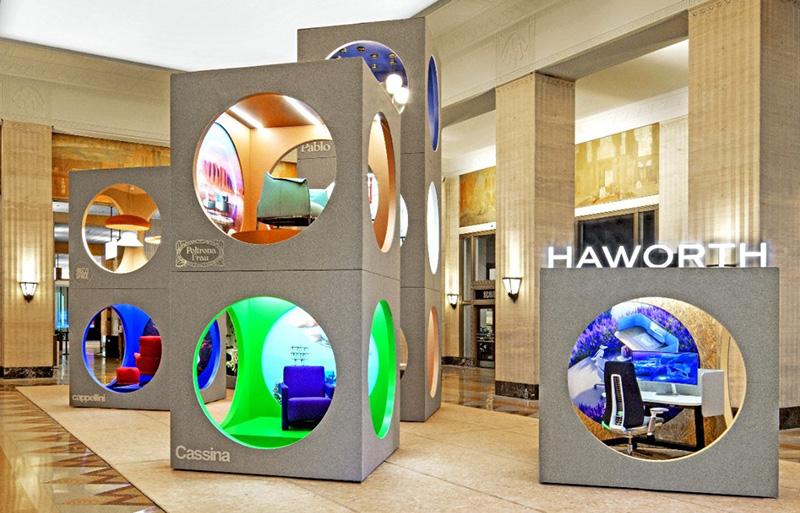 Photo By Haworth
Haworth Inc. today reported 2022 global sales of $2.5 billion, a 27.5% increase from 2021 that is mostly organic. This is the best global sales performance in company history.
"Achieving this level of sales is an important milestone for Haworth with credit due to the entire organization and our dealer partners," said Franco Bianchi, Haworth President and CEO. "Together with our clients and suppliers, we faced a tumultuous 2022 and achieved these results with deliberate strategy, a diversified portfolio and design innovation."
In the most recent listing of the FDMC300 listing of top wood products companies in North America the company ranked #11 with press time sales of $2 billion. With the most current results, the company would have jumped to #17 and in a tie with Woodgrain.
Haworth's growth was evident across all business segments. In 2022, the company welcomed Mikomax, a Polish manufacturer of Hushoffice collaborative booths. In a work from anywhere environment, Haworth focused its innovation on new products for the office, hospitality spaces and the home.
"We are optimistic about future growth in a less inflationary environment, with more stable supply chains and excellent customer service," added Bianchi. "In 2023, Haworth will celebrate our 75th anniversary with accelerated design and technology innovations for our customers worldwide."
Haworth's sustainability mission and goals remain a priority. Highlights in 2022 include Zody II and Zody LX (ergonomic desk chairs) achieving Cradle to Cradle Certified, continued progress towards the 2025 commitment of 100% renewable energy sourcing for electricity in manufacturing facilities and zero-waste-to-landfill status continuing as a major commercial interiors initiative. Additional detail on Haworth's commitments and progress is available in the annual corporate social responsibility report.
Have something to say? Share your thoughts with us in the comments below.