Global furniture sales to reach $720.2 billion by 2028
August 16, 2022 | 4:18 am CDT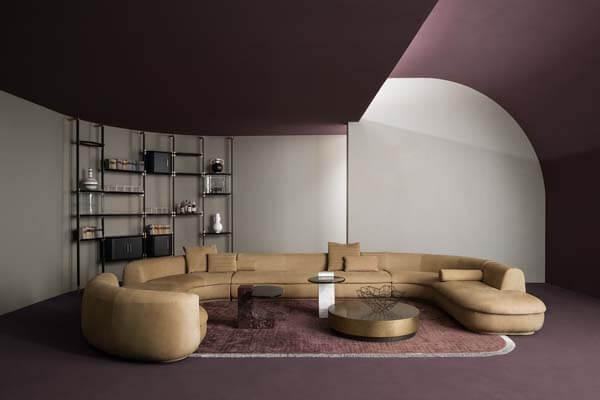 PUNE, India -- The global furniture market size was $475.4 billion in 2020. A year later, the market hit $493.6 billion. From 2021 to 2028, the furniture market is expected to flourish reaching $720.2 billion at a CAGR of 5.5% in the 2021-2028 period, according to a new report from Fortune Business Insights.
In its report, titled, Furniture Market, 2021-2028, analysts cite rising home decoration and renovation trends among the global population are principally promoting the demand for such products.
In addition, the report found that closure of furniture shops amid the COVID-19 lockdown constraints continues to restrict market growth
The indeterminate existence of the COVID-19 lockdown limitations is leading to the closing down of upholstery shops around the globe. Therefore, upholstery shops are observing a deterioration in sales owing to such a limitation. Furthermore, to avert coronavirus infection, common people have restricted themselves to shop furniture pieces from these stores. Such influences are exhibiting difficulties to the complete market growth during the pandemic period.
Driving Factors
According to the report, one of the driving factors to this growth will be a steady launch of "groundbreaking and lavish furniture p."
Intermittent presentation of companies' elite home facilities is anticipated to entice people to purchase them, consequently fueling the demand for these products. For example, in February 2020, BAXTER, which is an Italian home fitting products company, along with Sources Unlimited, its Indian provider, unveiled radical, lavish, and greatly crafted fixture items in India. This is expected to spur the furniture market growth regionally.
Regional Insights
Asia Pacific is expected to hold a dominant position in the market through 2028.
Asia Pacific market was worth $223.9 billion in 2020. The largest furniture market share of the Asia Pacific region is accredited to several wood furniture producers in nations such as China and India.
North America holds a substantial share of the market owing to the large usage of such products among the U.S. and Canada population, leading to the greater product incomes from such region.
Significant growth of the European region is accredited to the rising utilization of wood-based furnishing pieces among the population in nations such as the U.K. and Germany.
For more information, click here.
Have something to say? Share your thoughts with us in the comments below.