Gator Millworks promotes Meier to V-P pre-production
August 13, 2018 | 9:17 am CDT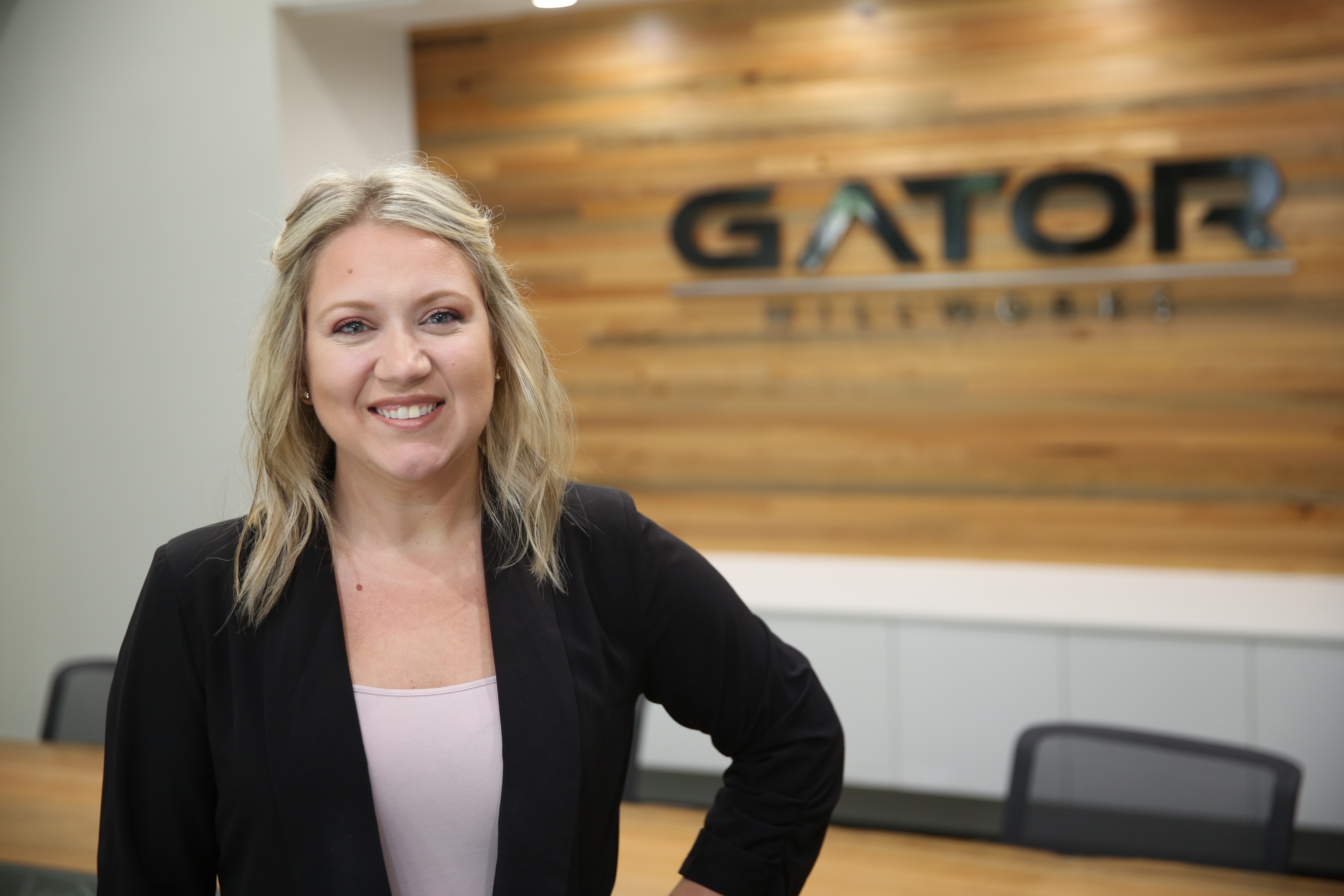 DENHAM SPRINGS, La. -- Gator Millworks has announced the promotion of Lacey Meier from project estimator to vice president of pre-construction. In this new role, Meier will coordinate and oversee all estimating and pre-construction efforts for Gator Millworks.
"I am so appreciative for this opportunity to help reshape and drive this company forward," said Meier. "I plan to help structure and implement organization in the pre-construction department in order to provide our clients, whether it be contractors, architects, designers or owners, with clean, organized, accurate and comprehensive proposals. Pre-construction is the first step in all processes of the company and I could not be more honored to be given the responsibility of leading this department."
Meier has been with Gator Millworks for five and a half years, and during that time she has been involved with projects such as New Orleans East Hospital, Patrick F. Taylor Hall and the IBM mixed-use building in downtown Baton Rouge.
With Meier in this position, Gator Millworks will be able to better assist clients with value engineering, filling in the design gaps for budgeting and helping the visions of designers come to fruition within budget and anticipated timelines.
Meier is certainly making her mark in a male dominated industry. Meier says, "Although the industry has evolved a great deal since I first entered the workforce, and day to day it rarely ever crosses my mind, when I step back and look at the whole picture I'm incredibly proud of the work I'm able to do with Gator Millworks."
Meier graduated from Louisiana State University in the School of Architecture. She lives in Denham Springs with her husband and daughter.
Gator Millworks is an AWI certified architectural millwork company serving commercial and residential clients throughout the United States. See https://gatormillworks.com/
Have something to say? Share your thoughts with us in the comments below.