Forest Service to remove 360,000 acres of dead trees in huge project out West
December 10, 2018 | 12:41 pm CST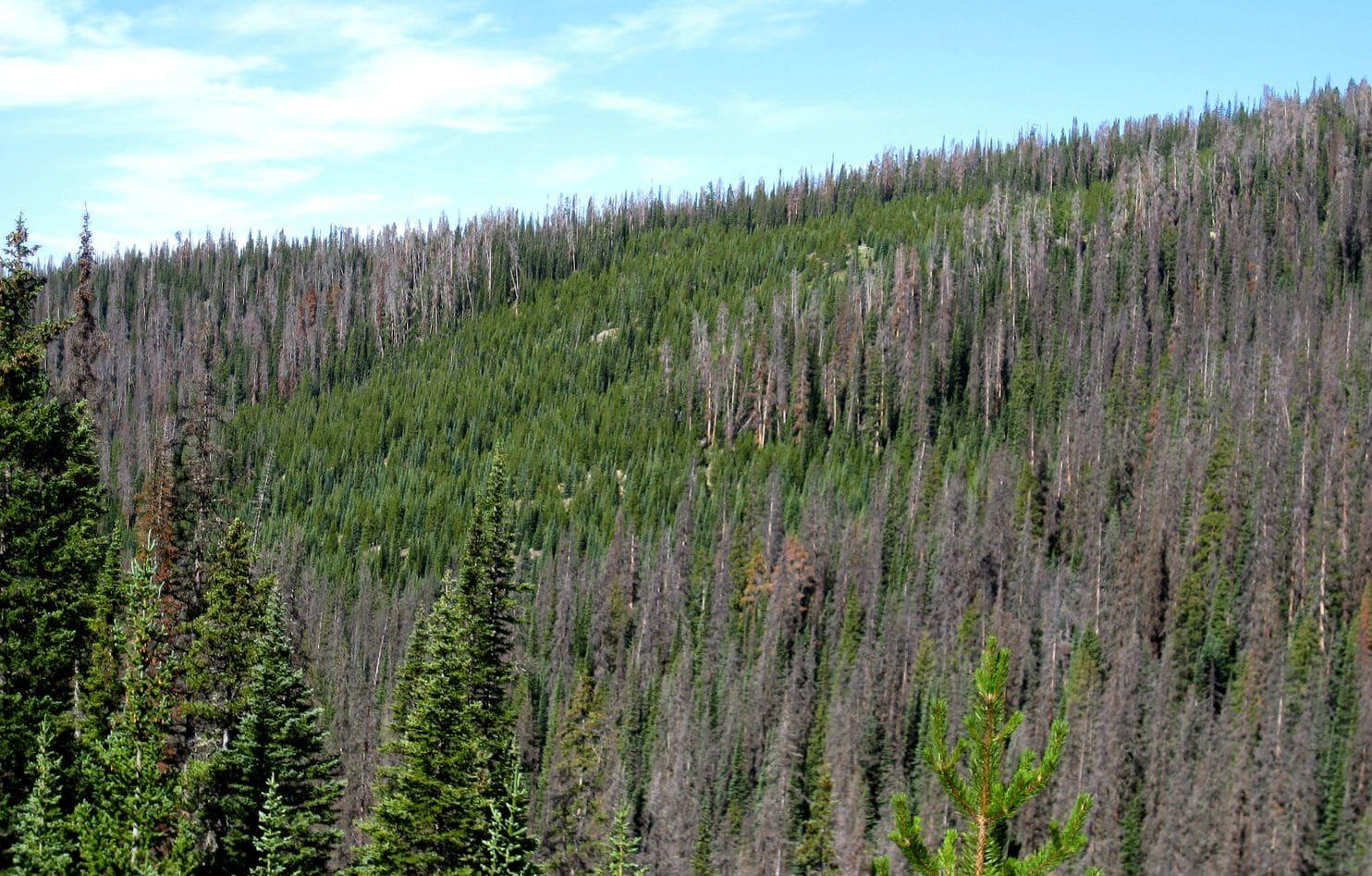 WYOMING - The U.S. Forest Service has proposed a vast removal of more than 360,000 acres of dead trees from the Medicine Bow National Forest in Wyoming and Colorado.
The Medicine Bow, which stretches across more than 2.2 million acres in Wyoming and Colorado, has been devastated by beetle infestation. Millions of dead trees now fill the landscape - fueling wildfires, interfering with wildlife, and endangering campers.
The proposal is to clear-cut 95,000 acres, perform selective logging on 160,000 acres, and carefully burn and hand-thin another 100,000. This amounts to roughly 30 percent of the entire forest.
The plan comes at a time of common claims that forest fires are the result of mismanagement. It's also a strong departure from the Forest Service's usual approach, which has been focused on restoration. 
"We hear a lot of comments that the forest fires today are so common or so bad because of poor forest management during the past 100 years," says Gene Wengert, the Wood Doctor. "This statement has some truth in it, but we do need to understand that a forest fire is a natural event in nature.
For example, in California, away from the coast, there's evidence that the typical region should be burned every 27 years, thereby "cleaning up" the forest by removing the fuel source. When fires do not occur from time to time, the fuel level increases year after year. The eventual, inevitable fire is then ferocious."
ARTICLE

Looking at forest fires from a forestry point of view

A forest fire needs a source of ignition. the ignition source is often cloud-to-ground lightning strikes, but human activities do cause many fires. The fuel source is wood, leaves, needles and understory grow.
---
The Washington Post spoke to environmentalists who agree that the federal government must become more serious to impede beetle kill.
Some biologists do not agree with the plan, however, saying that reducing fuel loads to decrease wildfire prevalence isn't supported with evidence.
"The Forest Service has been working alongside multiple federal, state and local cooperating agencies since March of 2017 to develop plans for this project," the Forest Service says of the project on its website. "We've worked closely with those agencies to develop the project time frame and purpose, and to identify values at risk which are in need of protection."
This is one of the agency's largest undertakings in its history.
Have something to say? Share your thoughts with us in the comments below.