Federal furniture flammability standard goes into effect
June 29, 2021 | 11:28 am CDT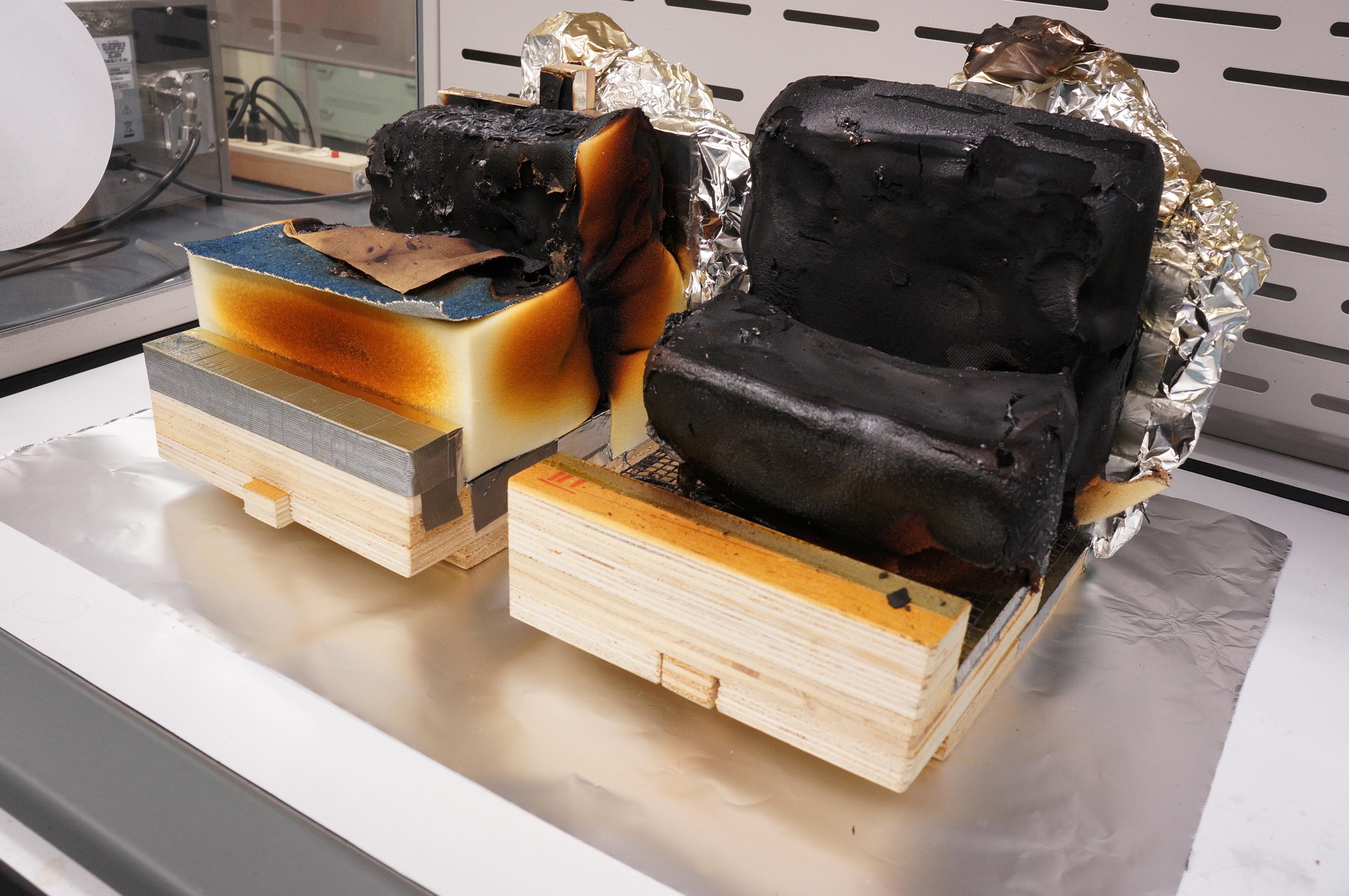 Photo By National Institute of Standards and Technology
WASHINGTON – The Consumer Product Safety Commission's flammability standard for upholstered furniture went into effect on June 25. 
All upholstered furniture manufactured or imported on or after June 25 must comply with the new standard. 
It specifically forces the adoption of California's TB 117-2013, which calls for using a smolder test instead of an open flame test to determine the fire safety of upholstered furniture and other consumer products.
An additional rule will go into effect next year. Items must feature a permanent label with the statement "Complies with U.S. CPSC requirements for upholstered furniture flammability" by June 25, 2022. 
The stated intent of California TB 117-2013 "is to produce upholstered furniture which is safer from the hazards associated with smoldering ignition. This standard provides methods for smolder resistance of cover fabrics, barrier materials, and resilient filling materials for use in upholstered furniture."
The Business + Institutional Furniture Manufacturers Association (BIFMA) approved of the standard.
"A national flammability standard based on realistic testing reduces the need for potentially hazardous flame retardants and simplifies compliance across the country," said BIFMA's director Brad Miller.
More information can be found at the Federal Register: https://www.federalregister.gov/documents/2021/04/09/2021-06977/standar… 
Have something to say? Share your thoughts with us in the comments below.