September 27, 2022 | 1:26 pm CDT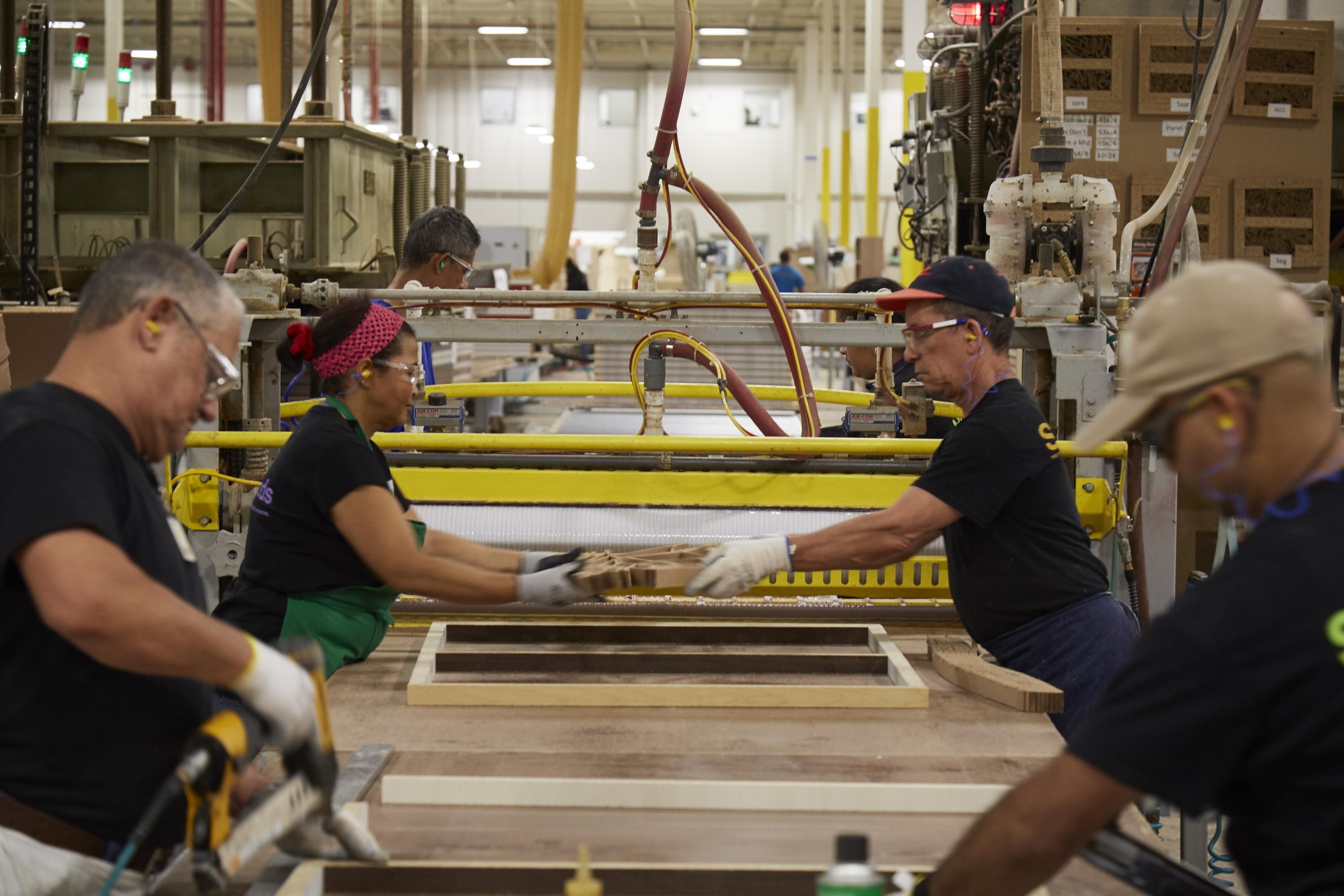 Factory jobs are surging in the hottest manufacturing labor market since the 1970s, leading some to wonder if the U.S. was entering a new American Industrial Revolution. According to a recent story in The New York Times, U.S. factory jobs are booming, regaining and eclipsing jobs lost during the COVID-19 pandemic.
Manufacturing and factory jobs have skyrocketed across the U.S. despite living in an era of high inflation and shortages, new data reflects. More people have joined the manufacturing workforce than in pre-pandemic times.
The COVID-19 pandemic — which first stripped a large percentage of trades and factory work — is likely a major factor regarding the recent job increases as America has recovered in ways that support the manufacturing industry. According to the Times, rather than spending on travel and dining out (which were restricted due to COVID precautions), people were buying furniture and cars with the surplus in stimulus money they received.
Manufacturers cut 1.3 million jobs in 2020 due to the coronavirus pandemic. But since then, the most recent jobs report revealed that there are almost 13 million people with manufacturing jobs — the most since November 2008. The all-time peak for jobs in manufacturing was back in 1979.
According to the Bureau of Labor Statistics, 22,000 more people started jobs in manufacturing in August. Close to 300,000 more people were employed so far this year. And 67,000 more people are working in manufacturing than before the pandemic.
The Times' story found that "Manufacturing jobs quickly rebounded in the spring of 2020, then began to climb at a much faster pace than has been typical for factory job creation in recent decades." It's also noted that since June 2020, under both former President Trump and President Biden, more than 30,000 factory jobs a month have been added to the economy. That counteracts the 1.36 million manufacturing positions cut between February to April 2020 as the country faced a significant shutdown.
The Times found that 1.43 million jobs have been added back for a surplus of 67,000 positions as compared to pre-COVID figures. With President Biden putting a premium on locally sourced components — like those for electric vehicles as part of tax credits allowed under the Inflation Reduction Act — and with tensions with China rising and detracting from demand regarding imported goods, this trend is likely to continue.
"We have 67,000 more workers today than we had in February 2020," said Chad Moutray, chief economist of the National Association of Manufacturers. "I didn't think we would get there, to be honest with you."
Treasury Secretary Janet Yellen said the recession of the pandemic was unique because consumers wanted more goods rather than services.
The pandemic challenged the global supply chain and, as a result, many businesses are trying to rely less on outsourcing production. But an ongoing worker shortage is still a challenge for the industry.
For instance, residential and contract furniture maker Hekman Furniture has returned to domestic production after a decade overseas. Since then, the company has imported all of its furniture lines from Asia.
Hekman gradually shifted its production to Vietnam and Indonesia from 2007 until about 2011. Upon closing a Grand Rapids plant in 2011, company president Dan Masters said the business was getting more of a reaction from its imported-designed product, and that the "value relationship from offshore is greater than we can produce in Grand Rapids."
RTA resource eSolutions Furniture, the brand representing North American manufacturers Bush Furniture and Bestar, is undertaking a major reshoring initiative that will expand its domestic capacity from 60%-70% in the next couple of years, representing an investment between $15 million and $20 million.
The company told Home News Now that since last fall, it has already moved its popular Cabot home office and storage furniture collection back to the U.S. from China, the company also is looking to move an additional 100 SKUs to the U.S. from Asia in other categories.
While assembly work was a huge industry in the mid to late 20th century, automation, international outsourcing, advanced technology and of course the rise of the internet reversed the course, decimating the manufacturing job force to a shadow of its former self as nearly each recession over the past 50 years has led to "the loss of factory jobs that never returned," the Times reported.
But the pandemic and the rise of niche industries has changed all that. As NYT writers expressed: "American manufacturers have now added enough jobs to regain all that they shed — and then some."
According to the Joint Economic Committee (JEC) Democrats, in 2021, almost all 50 states added manufacturing jobs throughout the year beginning in February, resulting in 375,000 added positions for those 11 months alone. According to the Times, just two years prior in 2019, only 2,000 such jobs were added across the U.S. in the same time span.
Factory workers who created the goods Americans needed to get by while coping with the health emergency were also deemed essential, putting a premium on this line of work. Given funding from the American Rescue Plan of 2021, employers had the means to add more of these critical jobs to the assembly lines.
The only problem now seems to be finding and hiring skilled workers during an apparent labor shortage. Though, as the JEC noted, manufacturing jobs are some of the most secure and high-paying gigs for workers, particularly those without college degrees. Per The Washington Post, demand for education in skilled trades is making a huge comeback as student loans continue to mount and more young people entering the workforce debate if a degree is worth the cost.
Have something to say? Share your thoughts with us in the comments below.