Exclusive video interview at IWF with Ben Williams of Stiles Digital
September 14, 2022 | 8:43 am CDT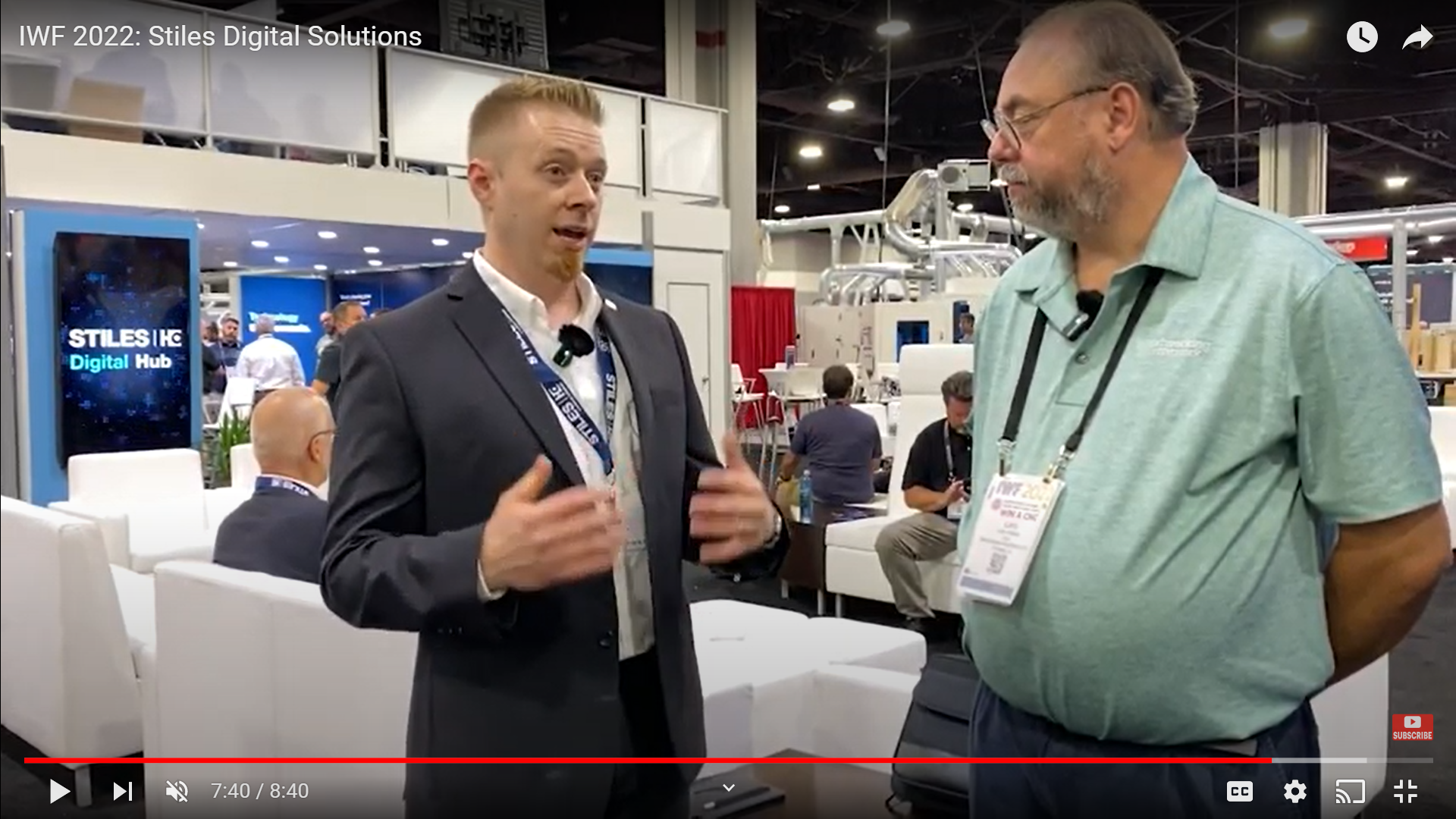 Stiles Machinery has been a leading machinery supplier for more than half a century, delivering solutions on how to efficiently produce wood parts and finished goods, and now the company is looking toward new solutions ... digital solutions.
Stiles brought a digital experience to IWF. Experts were on hand to show woodworkers the latest software and tech available for the woodworking industry. Customers were albe to explore how Stiles can "help them integrate digital into their operations," said Ben Williams, Stiles' Digital Solutions Sales Manager. 
"As we know," he said, "digital is becoming more and more important in the industry moving forward. It's becoming not only something that we need for a manufacturing process, but we need it as a competitive edge."
In the following video interview, Williams shared some of Stiles' digital vision in an exclusive interview with Woodworking Network.
Because Stiles has a broad product portfolio, the company created a hub where attendees could speak less about specific machines, but instead focus on process Improvement. At the show, the  Stiles Digital Solutions team focused on educating customers by looking at specific solutions and processes to address customers' specific needs. "Everybody has different ways of making things, which requires a lot of creativity and different tools to help them bring their dreams to fruition."
Have something to say? Share your thoughts with us in the comments below.