Eastern Panel Mfg. plans $1 million expansion
February 15, 2018 | 3:31 pm CST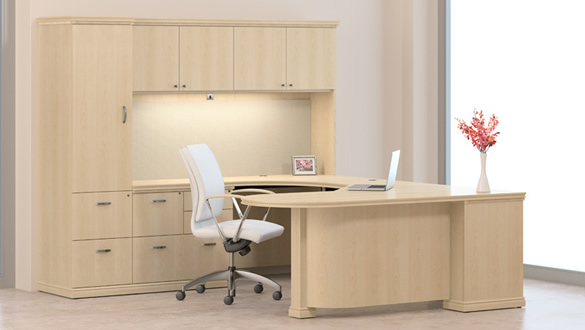 CHATHAM, Va. – Custom plywood manufacturer Eastern Panel Manufacturing Inc. has announced plans to invest $1 million to expand its manufacturing operation in Chatham, Virginia. The company will move into a nearby 55,000-square-foot facility and add 15 jobs.
Eastern Panel Mfg. laminates and machines decorative wood veneers and high-pressure laminates to a variety of core materials. The company services the architectural millwork, cabinetry, contract furniture and residential furniture markets. Eastern Panel Mfg. been in business for more than 100 years, and has been located in Chatham for more than 20.
"During those years, Chatham has proven to be an excellent place to conduct business and offers us all the support we need to operate efficiently. The combination of our experienced local workforce, along with being centrally located to our customer base and vendors, produce a natural fit to remain in Pittsylvania County," said Keith Van Asch, president of Eastern Panel Mfg. "As our company's offerings continue to transform and broaden, the acquisition of this facility provides us with greater flexibility to expand on future opportunities."
"The manufacturing industry is booming across the Commonwealth and in Southern Virginia, and it is exciting to see this growth positively impacting businesses of all sizes," said Governor Ralph Northam.
Secretary of Commerce and Trade Esther Lee noted the skilled workforce in Virginia has grown to nearly a quarter of a million employees.
The Virginia Economic Development Partnership worked with Pittsylvania County to secure the project for Virginia. The Virginia Tobacco Region Revitalization Commission also approved $30,000 in Tobacco Region Opportunity Funds. Eastern Panel Mfg. will be eligible to receive Sales and Use Tax exemptions on manufacturing equipment, and funding and services to support the company's employee training activities will also be provided through the Virginia Jobs Investment Program.

"Pittsylvania County has been very fortunate to have Eastern Panel Mfg. as an integral member of our thriving business community, and we are so pleased that they have chosen to expand their operations here," said Robert "Bob" Warren III, Chairman, Pittsylvania County Board of Supervisors. "The Board offers our warm congratulations to Eastern Panel on the acquisition of their new building in the Chatham Industrial Park, and we wish them great success as they move into this new and exciting phase of the company's future."
 
Have something to say? Share your thoughts with us in the comments below.