Dynabrade awarded ISO 9001:2015 certification 
October 26, 2022 | 12:21 pm CDT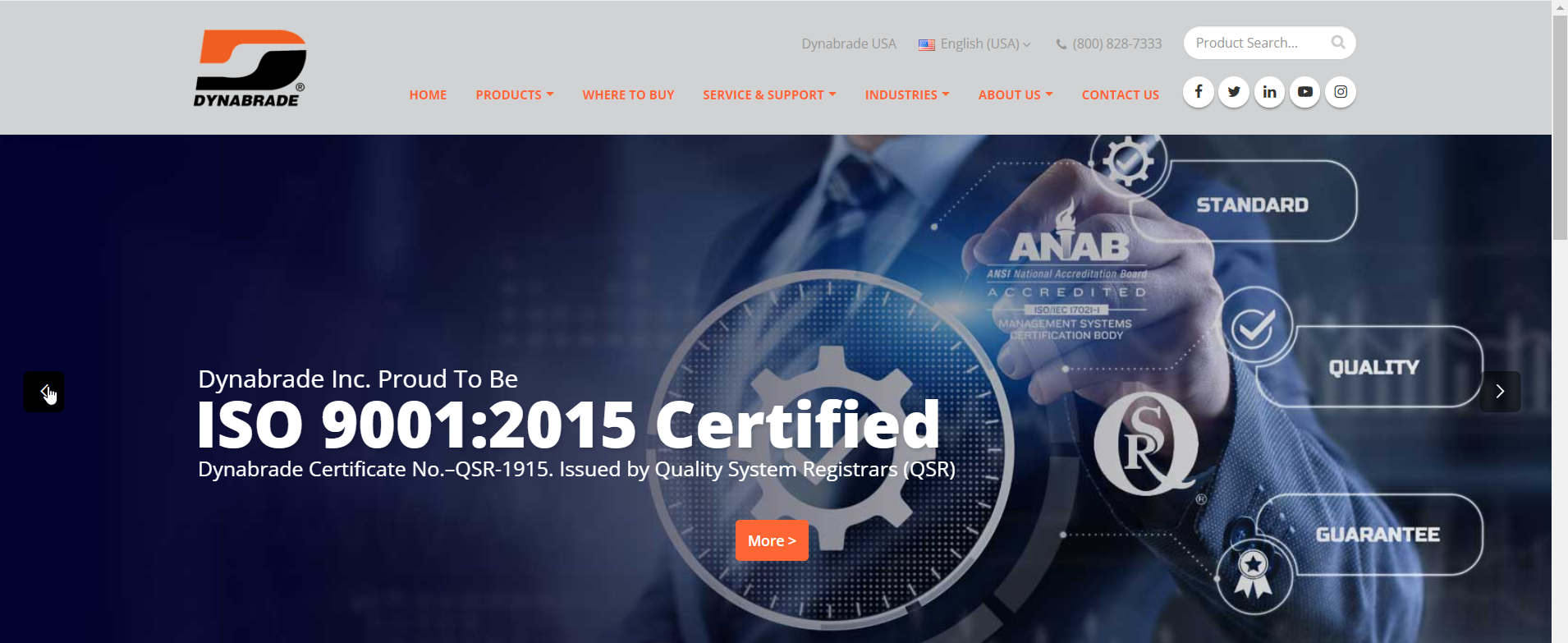 Photo By Dynabrade
CLARENCE, N.Y. – Dynabrade, Inc., an industrial abrasive power tool manufacturer, has earned ISO 9001:2015 certification for its quality management system.
The ISO 9001:2015 standard is a globally recognized quality management standard developed and published by the International Organization for Standardization (ISO). The certification provides a model for companies of all types and sizes to use in creating an effective quality management system. The standard is based on quality management principles, including having a strong customer focus and a thorough process-based approach to procedures with ongoing improvement.
Dynabrade's ISO 9001:2015 certificate (# QSR-1915) was issued by Quality System Registrars, the first US-accredited registrar of ISO certifications. Dynabrade's certification is for providing quality abrasive power tools and process solutions in all industry markets that require material removal and surface finishing. Activities at Dynabrade's corporate headquarters (8989 Sheridan Drive, Clarence, NY, USA) are included in the scope of certification.
"Dynabrade tools are designed, engineered, and built right at our manufacturing headquarters in Western New York," said Michael Buffamonti, Dynabrade's president and CEO. "Our ISO 9001:2015 certification is confirmation of our ongoing commitment to the high-quality standards our end users expect in every Dynabrade product."
Since 1969, Dynabrade has earned a reputation for quality and excellence in the innovative design and manufacture of unique portable pneumatic abrasive power tools, related accessories, and clean air solutions. Dynabrade products are sold in over 90 countries through a worldwide network of professional distributors.
Have something to say? Share your thoughts with us in the comments below.